Horrible Histories in Raft of New Partnerships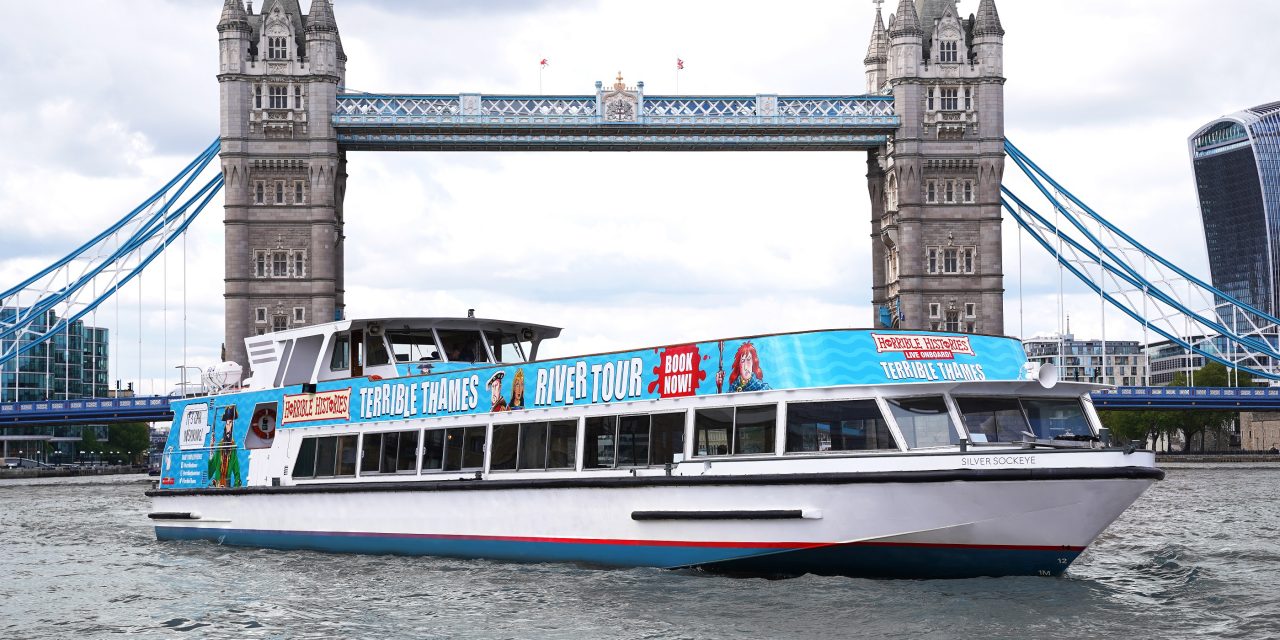 Over 28 years since the iconic series first published, Horrible Histories continues to be a pioneering brand with unique child and crossover appeal. In 2021, the series expands its horizons further with new publishing, partnerships and ambitions to captivate new generations. 
Written by Terry Deary and illustrated by Martin Brown, Horrible Histories has been filling kids' (and big kids') heads with foul facts since 1993. This year the world's bestselling children's history series re-launched with a national PR campaign and major partnership with The Times to showcase a bold new 'Read all about it!' newspaper look and a brand-new strand of Secret Diarieswhen readers can delve into the minds of famous people like Henry VIII.
Uniquely funny, fact-filled and unflinching, the iconic book series has inspired a star-studded feature film Horrible Histories – Rotten Romans, BAFTA-award-winning TV series (season 9 is coming), hit stage-shows and wide licensing. Now, Scholastic is thrilled to announce the latest creative collaborations.
Following over 16 years of creating and performing Horrible Histories stage-shows across the UK and internationally, licensee Birmingham Stage Company is setting sail with a new venture partnered with Woods Silver Fleet on the river Thames. Horrible Histories: Terrible Thames experience launched this month. Leaving from Tower Bridge Quay, the boldly branded boat takes an audience of passengers on a journey along the city's historic river to discover the terrible truth about London's iconic landmarks performed by actors from the Horrible Histories stage-shows.
Throughout the pandemic, Horrible Histories stage-shows continued to perform to audiences around the UK with partner Car Park Party and they have just returned to the Garrick Theatre with Horrible Histories: Barmy Britain 5 where they are the longest running children's theatre show in the West End.
From rivers to castles, Warwick Castle, a long-term Horrible Histories licensee, and author Terry Deary unveiled the all-new Vile Victorians this week: a gruesome addition to the already historically–rich Horrible Histories Maze at the UK's leading family attraction. The Horrible Histories Maze is both inspired by traditional geometric mazes and up to date with multi-sensory additions and packed full of Deary's foul facts and Martin Brown's awesome artwork.
Terry Deary says: "Children and adults will always be interested in the horrible side of history and we can learn a lot from it. I am glad to be able to shine a light on the terrible truth about historical times through my books. These new partnerships take my stories to new places and open people's eyes in new ways."
Elizabeth Scoggins, Publisher, Non Fiction, Brands and Licensing, says, "Horrible Histories is unrivalled in its ability to entertain and engage people of all ages with history – its humour and gritty edge is intrinsic to the longevity and growth of the brand." With Penelope Daukes, Brand and PR Director, Scholastic is actively seeking new opportunities for Horrible Histories. She says, "Every new partnership that we welcome to the brand reflects the beating heart of Terry Deary and Martin Brown's bestselling books; being uniquely funny, factual and, importantly, horrible. We are always on the look-out for exciting new partners to join the story."
Horrible Histories is a household name and Scholastic UK (along with Rocket Licensing) are growing the brand licensing programme which currently includes magazines, costumes, games, stationery and heritage products with a new deal secured for frozen desserts and ice creams. New attractions and product ranges are imminent.
The 2021 book relaunch was marked with a major PR campaign including a front-page partnership and national competition with The Times, national interviews with Terry Deary on BBC Breakfast, Newsround, Saturday Mash-Up, The Sun, The i and many more. The books have recently been described as: 'A cultural phenomenon' (Daily Telegraph), 'A winning formula' (Evening Standard) and 'The cultural behemoth that has been merrily illustrating the gruesome corners of the past since 1993' (The Times). Horrible Histories: Queen Victoria's Secret Diary is out in November 2021 and Horrible Histories: Right on Track about the history of terrible train travel will be launched in March 2022 with partnerships and a major marketing and PR campaign.