Havaianas introduces new flip flops with Masha and the Bear to the global market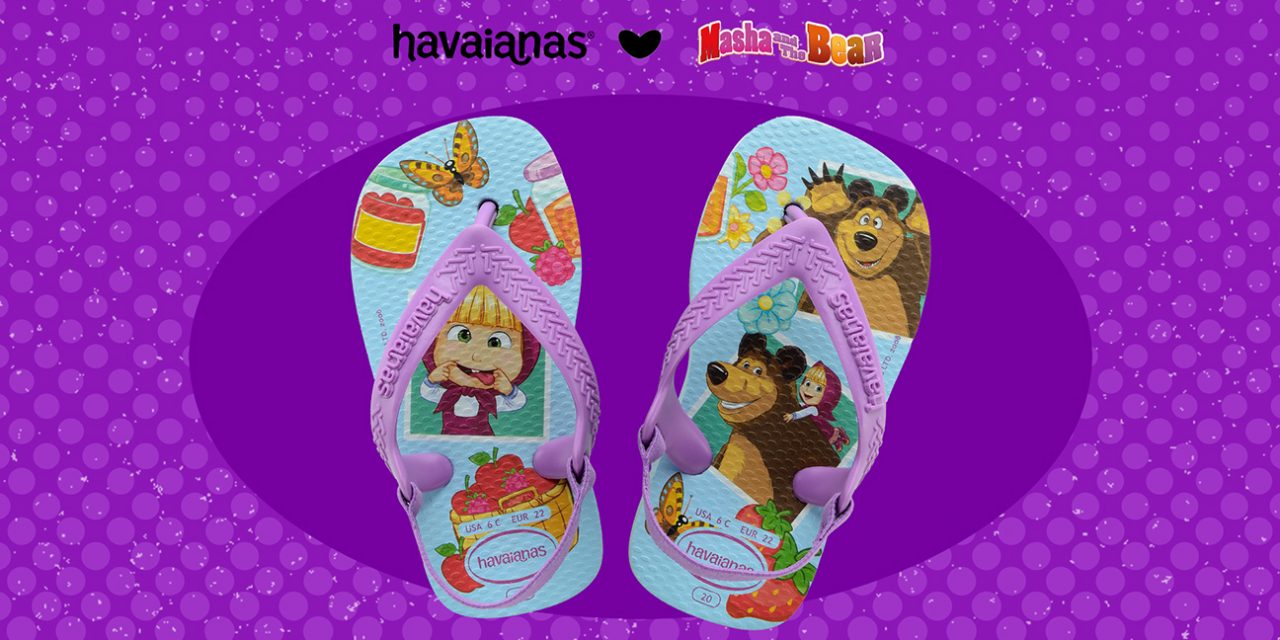 Alpargatas, the parent company of Havaianas, Brazilian iconic fashion brand, has teamed up with Animaccord to produce and launch a brand-new collection of flip flops featuring characters of the globally popular cartoon Masha and the Bear.
The first licensed baby Havaianas have come onto the market in early Q1'2021 starting with Asia Pacific with further distribution to Europe, Latin America and other territories across the world in Q2 2021. Masha and the Bear colorful flip flops for little ones will be available both online and offline retails.
Maria Fernanda Albuquerque, Havaianas Global Communication Director: "Kids licenses are a great opportunity for Havaianas to be connected with a younger target. Now, with Masha and the Bear in our portolio, we expect to go even further in building our strenght amongst this target".
Manaf Hassan, Sales Director at Animaccord, EMEA and Americas: "We are very excited about this partnership. Being loyal to the brand and owning several pairs of Havaianas flip flops, just like most of us do, makes this partnership special for myself as well! This success story is just another proof that Masha and the Bear is a great match for iconic fashion brands, alike Havaianas".