Brand Liaison Releases Free 2021 Trend Report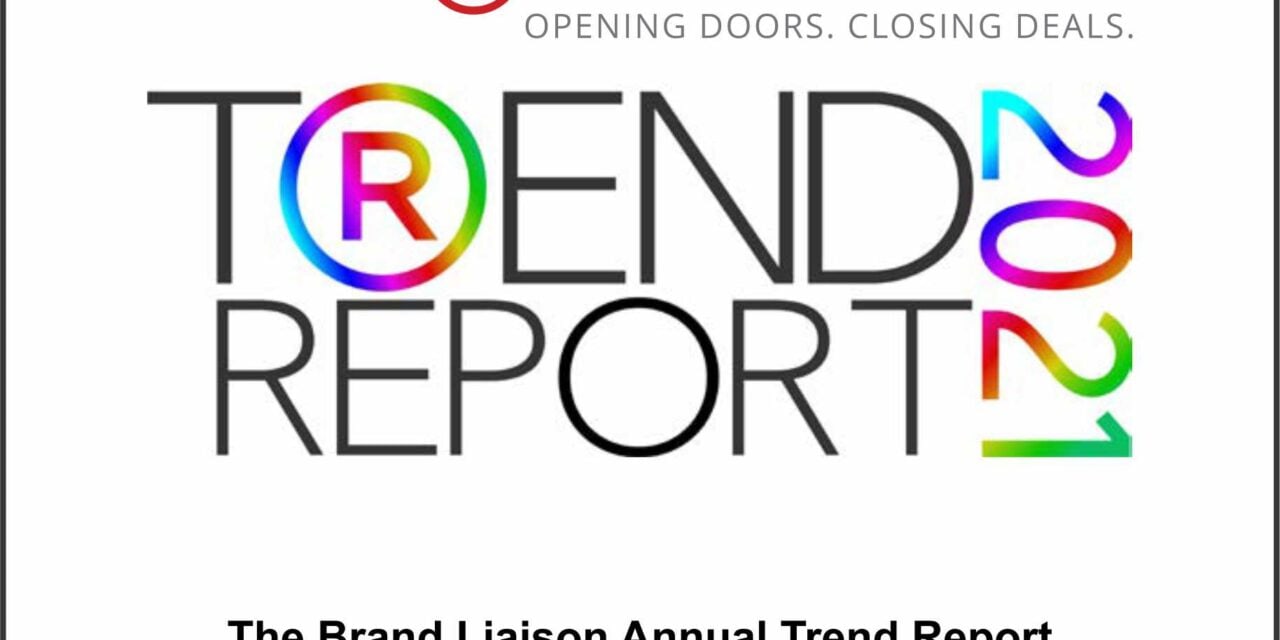 Brand Liaison Releases Free 2021 Trend Report Including Next Year's "Color of the Year" by Editor Debra Valencia
With an ever increasing need to stay ahead of the trends, The Brand Liaison is proud to release its new 2021 Design and Color Trend Report, absolutely free.  
Over the past several months The Brand Liaison staff, along with Executive Editor Debra Valencia, have been conducting extensive research among trend researchers, tastemakers, retailers, manufacturers and artists to identify the most significant design and color trends for the upcoming year. The new 2021 Preview trend report identifies 6 specific new trends in art and design, is loaded with images of product and artwork from a variety of sources, and concludes with a prediction for the 2021 Color of Year. Compiled in one place…
"We always try to share information and provide valuable insight, but this Trend Report is beyond our expectations." Explained Brand Liaison President Steven Heller. "Debra Valencia is so knowledgeable and worked with so many resources to gather this information and did a great job presenting it all in one place, in one concise and simple report. This will be the first of an annual tradition."
The Brand Liaison 2021 Preview Trend Report is available for FREE just by registering at:
Trend Report Registration.