Guinness and the Flava People Launch Tesco Range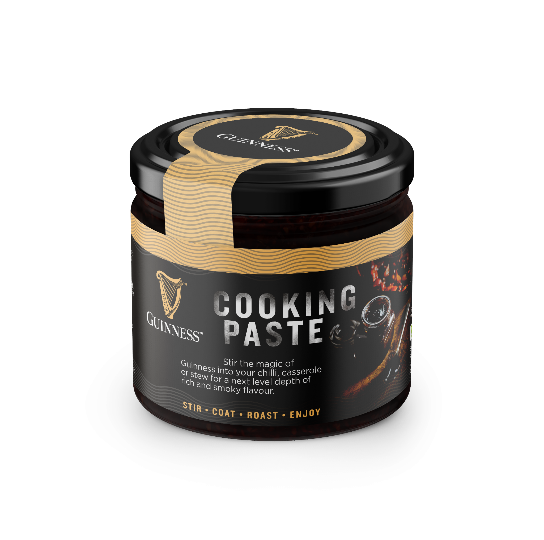 Building on their already successful partnership that has resulted in meat rubs and recipe mixes, Diageo and The Flava People have launched a Guinness cooking paste, the perfect blend of Guinness, honey and soy. The partnership was brokered by Diageo's global brand extension licensing agency, Beanstalk.
Dubbed 'the beer of taste' and loved by chefs across the world, Guinness adds a recognisable malty, smoky flavour to this premium, sweet paste. Collaborating with Guinness, The Flava People successfully captured the unique essence of Guinness, while making the paste accessible to create a culinary experience at home no matter the skill level of the cook.
Placed firmly in the herbs and spices aisle, the Guinness cooking paste is targeted at those consumers who enjoy experimenting with home cooking, utilising easy-to-use ingredients to create intense foodie flavours. The new cooking paste perfectly combines Guinness, honey and soy and is designed to be the 'secret ingredient' to bring your favourite meals to life.
Olivia Parkes, Brand Manager for Guinness at The Flava People, said, "Guinness is a beer with a unique standing in the world of food and has strong heritage in hearty home cooking. This new paste is designed to expand cooks' and chefs' relationship with the Guinness flavor profile and how it is used in food – providing a more premium and versatile experience, while remaining easy to use."