Glowberry and Spin Master – A Global Licensing Partnership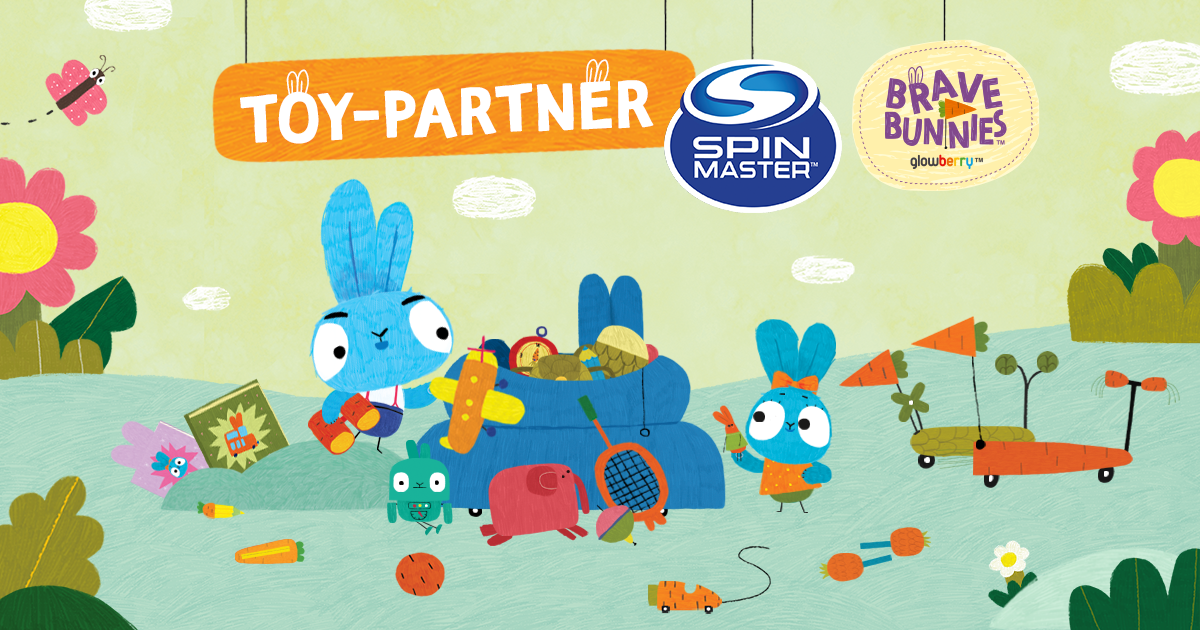 Global children's entertainment company Spin Master is going to launch the BRAVE BUNNIES line of toys.
Ukrainian creative production Glowberry has partnered with leading global children's entertainment company Spin Master as global master toy licensee for the BRAVE BUNNIES series. Expected to launch in 2022 Spin Master's preschool toy line will include playsets, figures, plush, games and puzzles.
This Animated series, created by Glowberry in coproduction with the Spanish animation studio Anima, tells the story of the curious and courageous Brave Bunnies Family. They go on a BIG Journey to explore the diverse world around them and find new friends. A unique aspect of the show is its focus on helping children with their first socialization through various games. It also teaches kids to accept the differences of others and be courageous in exploring the world around them.
The series is rapidly growing in popularity with both Ukrainian and global audiences showing immense potential for licensing. By November 2021, the series is already airing in 12 countries, among them: the UK, Italy, Spain, Norway, Germany, Sweden, Israel, Latvia, South Korea, Finland, Australia, and of course Ukraine. Very soon, the series is going to premiere across Latin America and the Caribbean.
"BRAVE BUNNIES is filled with opportunities for play and Spin Master's collection will provide preschoolers with engaging toys that will expand their experience as they interact and explore the wonderful world and the clever and caring characters within it," said James Martin, Spin Master's SVP of Marketing & GBU Lead, Preschool.
Olga Cherepanova, the author of the original idea and creative producer of the BRAVE BUNNIES animated series, comments: We are happy that the creative idea and mission of our animated series is inspiring Spin Master a global children's entertainment company. We are working passionately alongside our partner's team to make BRAVE BUNNIES a bit closer to the most important Bunny Friends of all – the children worldwide! We are certain that our partnership with Spin Master will allow us to translate the spirit and idea of the Brave Bunnies into toys.
The first licensed toy line is scheduled for release in April 2022. The first collection consists of 8 toys and will be available in the UK, Australia, Italy, Germany, and Spain. An expanded line of toys will be available in most countries around the world by fall 2022.
Glowberry has appointed Big Picture Licensing (BPL) as an exclusive licensing agent for UK & Eire and master agent across EMEA and APAC.