Gigi Coffee Collaboration with emoji®-The Iconic Brand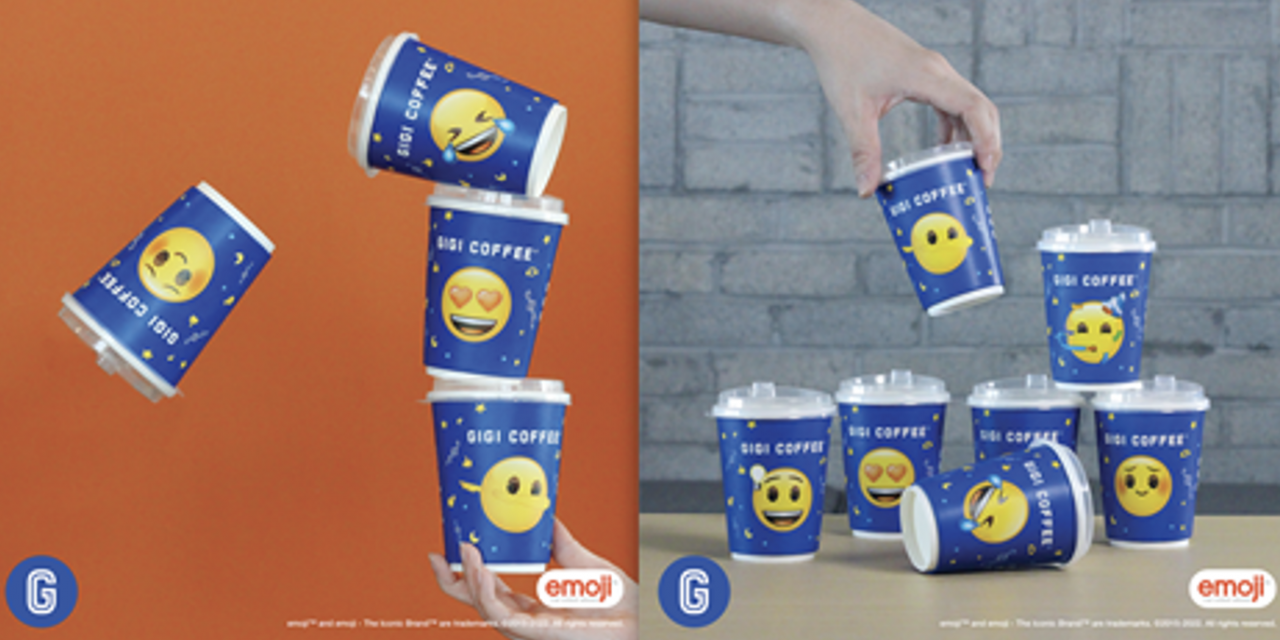 The emoji® brand has announced it has partnered with Medialink, local agent of emoji®-The Iconic Brand in Malaysia, and Gigi Coffee, the specialist on high-quality coffee-on-the-go.
As a lifestyle coffee brand, Gigi Coffee's brand identity is about inspiring people and spreading good vibes through a cup of great coffee. By teaming up with the emoji® bran and its iconic icons, Gigi Coffee delivers a brand message across the market – to express yourself through coffee, just like how we express ourselves daily using different digital icons.
Gigi Coffee´s mission is to drive more customer engagement through this creative marketing collaboration with the emoji® brand and to connect with our audience in a fun and lifestyle manner.
The collaboration can be found in all Gigi Coffee outlets in Malaysia starting on May 1st, 2022.
"The Gigi Coffee X emoji® brand collaboration is a truly emotional and expressive partnership to make all coffee lovers out there feel happy when having enjoying the products and services from Gigi Coffee", say Marco Hüsges, CEO of the emoji company. It´s another great execution and proof how well the emoji® brand works in the promotional segment.