Gigantosaurus Sppreads Valentine's Cheer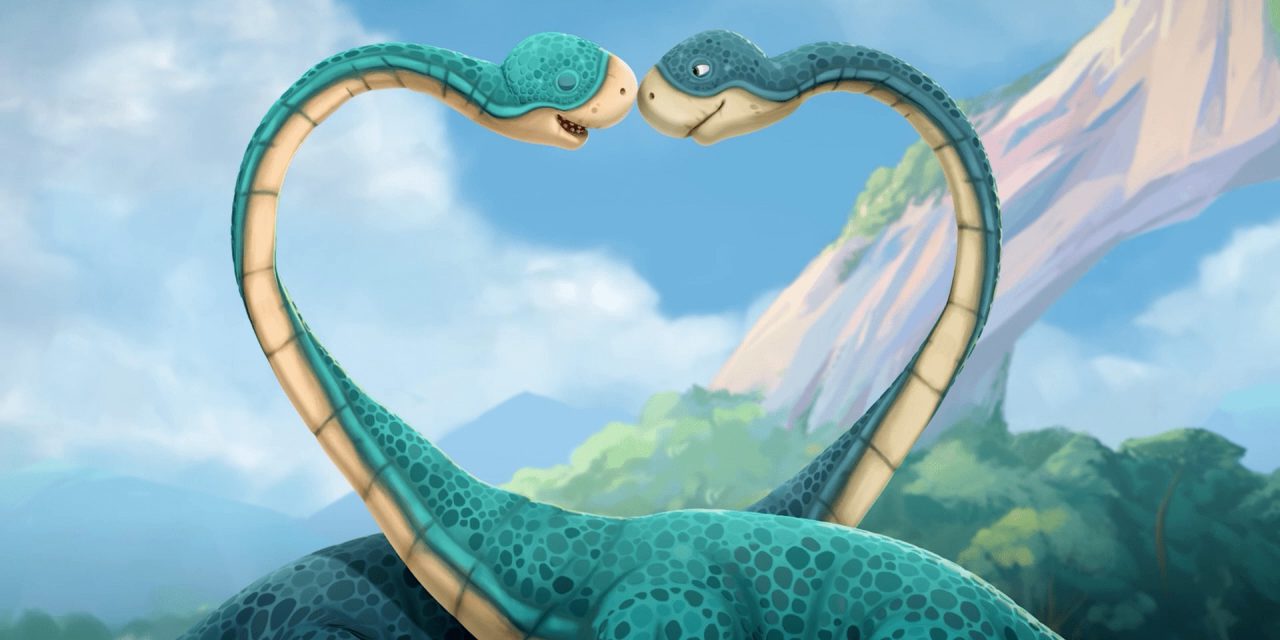 Valentine's Day is right around the corner and a heartfelt special from fan-favorite kids' series, Gigantosaurus (Disney Junior) has been announced. Gigantosaurus "I Heart Giganto" premieres Monday, February 8 on Disney Junior.
"I Heart Giganto" – It's Togetherness Day in Cretacia, and Tiny tries to get Giganto to join her and her besties in some activities to show how much they care. But Giganto seems to be more interested in watching heart-shaped clouds. So Tiny tries using Giganto's favorite shape to lure him into flying kites, swimming at the lake, and having a moss picnic, but nothing seems to work. Maybe Giganto doesn't care about them after all. But when the four little dinos get in trouble with some scorpions, Tiny realizes that protecting them is how Giganto shows he cares. 
Gigantosaurus invites the youngest of viewers to follow along with inquisitive Mazu, playful Tiny, timid Bill, and courageous Rocky as they go on quests to explore their world in each episode, facing their fears, working together to solve problems, learning more about the Big Guy – the mysterious Gigantosaurus himself – and having lots of fun all along the way. The larger-than-life hit series also incorporates a wide array of real dinosaurs, from Leon, the friendly archelon, to Plink, Plonk and Plunk, a bunch of playful ichthyosaurs, and realistically rendered flora and fauna that's true to the time period.