Getting involved in Esports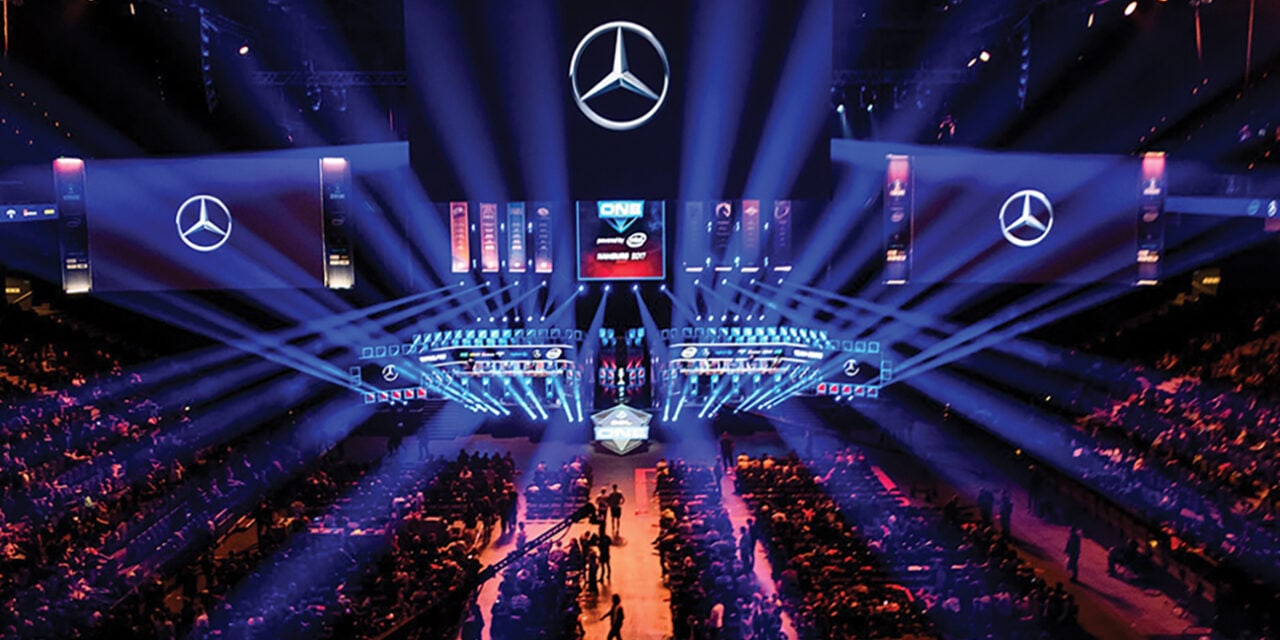 It is no secret that esports have taken the world by storm in the blink of an eye, but it is not something that was built in one day, this industry has been growing for a while.
Since the beginnings in Starcraft tournaments "Brood War Tournament World Championship" in 1999 with the 16 top ranked players in the world and a prize pool of 14,000 USD, to the League of Legends World Championship 2019, with the champions of different leagues competing around the globe in their own regions with a prize pool of 2,200,000 USD (Which isn't even the largest sum among esports competitions). The esports scene has evolved along with its audience, thus becoming one of the more attractive places for brands, who can find a target that is quite elusive nowadays, being a 'tech savvy' ad-blocker generation with an extremely short attention span.
Though it can be argued that today's audience chooses what they see given the vast amount of online on demand content with platforms such as Netflix, Youtube, Disney+, Prime Video, etc, there are numerous passion points that unite communities and gather them through common interests that could only be experienced through a screen until now. Cyber friendship exists, and has existed for a long while, it was a simple evolution of pen pals through the natural growth of technology. The same can be said for videogames, as arcades went out of fashion and slowly began to disappear, the home arcade became 'en vogue' in the same way, these home consoles began to develop online capabilities which allowed you to play with people from all over the world without leaving your home, which in turn started the creation of clans and communities within the games and their ecosystems.
This same online system game evolution allowed competition to level up to the point where big tournaments and stories began to permeate and mark the industry to this very day, as is the case of a Quake tournament in 1997 where the prize was no other than a Ferrari 328 GTS from Johnn Carmack's (The lead programmer for games such as Quake, Wolfenstein, and Doom) personal collection; another famous moment in tournament history was in EVO 2004, before the birth of twitch and before multi-million dollar prizes, Daigo made a miraculous play that will forever hold him in the halls of esports legends. Thanks to Dota's crowdfunding prize system their most important tournament. The International has a base prize pool of 1.6 million USD and has scaled up to 2.8 USD thanks to the in-game release of the compendium, a proto season pass that only costs 3 USD. Nowadays The International can boast a 24 million USD prize pool.
The first time an esports tournament took place in traditional a sports stadium, it was in Madison Square Gardens. This splits the esports venue game into a before and after. Given that esports tournaments used to be celebrated in expo centers, we now see the potential of esports to fill up stadiums with a demographic that until recently was thought to only enjoy online events.
The franchise system that originated from the Overwatch League and eventually permeated into League of Legends and Call of Duty has made a very robust and solid esports scene, with stories and rivalries that are a part of said scene to this very day, establishing a sports-like environment with transactions, player and brand development, transactions, etc.
As you can tell, esports already possesses a rich and powerful history that has, through the years, grown in an exponential way in order to become the mainstream product we have come to know and love. We value esports for their story and essence, not because they are the latest fad. That is why you should not undermine this as just a hobby, or a bunch of geeks that just prove to be the more talented than others. There is a lot of training, preparation, even diets, workouts and a lot of hard work to reach peak performance.
The audience has also grown and evolved throughout the years, as they would with traditional sports. With teams, fans, legends, and stars that have blazed their trail in this industry until they become Hall of Famers, Idols, and icons. Players that have accomplished the impossible, reactions that happen in milliseconds and simply breeze by the untrained eye. It is one of the industry's goals that anyone can recognize these moments, making esports accessible and easily enjoyable to anyone.
According to the Newzoo 2020 Global Market Esports Report, the gaming industry generates 159 Billion USD with a 9.3% year-on-year growth, it is forecast to generate a 200.8 billion revenue in 2023. This is today's market that keeps growing, becoming one of the most profitable industries out there, and the esports audience knows it. Because they are continuously targeted by media and brands, but not always in an assertive way, sometimes making the target feel used or simply manipulated, because the brands that try to really get involved in a correct way, or at least familiarize themselves with the environment, sometimes send awkward messages, falling in the nerd stereotype or simply just messing with the games they play. This kind of mistake generates a negative impact with the esports scene, and this is an outspoken environment so the backlash can be hard. Therefore, brands should be not only interested but involved as well, in order to become a part of the industry instead of simply seeking the audience's consumption.
When you are a part of the community the audience (which has been ignored for the last 15+ years and is finally being taken seriously) is an extremely grateful one. They support brands that help propel esports. Once a brand becomes involved and brings actual value to an esports community, the audience will latch on and transform it into an endemic brand. We may think of the target as young, but it is a target that is still molding their interests and opinions about ideal futures such as the car they will drive or the watch they will wear. It is time to think only of the now and visualize this audience based on their value and potential.
Therefore, should a brand become involved in a positive manner in this industry, they will not simply reach a new target, this very target will become an advocate for said brand, an impossible feat for other media. In today's market there are agencies and experts that could help you find your way in esports to successfully get involved in esports.
By Rodrigo Chavez, Head of Marketing, Arena Esports GG. roch@arenasports.gg