Georgian Enterprises enters into a licensing partnership with KODAK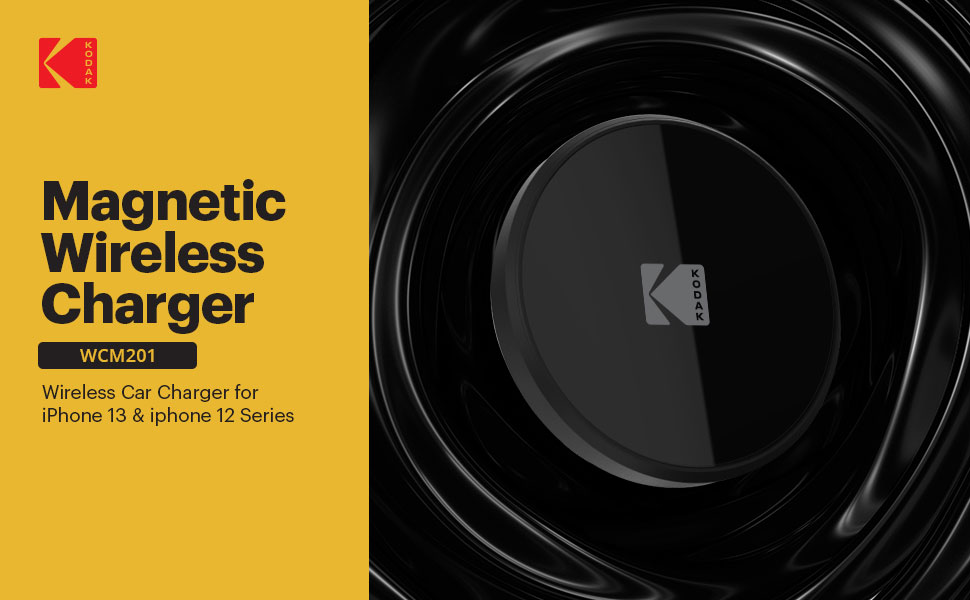 Bengaluru-based leading accessories maker Georgian Enterprises proudly announces its licensing partnership with Kodak for the Indian market with two new Magnetic wireless chargers compatible with Apple's iPhone 12 & 13 series. The new Magnetic compatible wireless chargers cater to those needing high-speed wire-free charging while at home, office or on the road.
Excited over the new partnership with KODAK and its debut into the accessory market, Ajesh George, MD at Georgian Enterprises said, "We are very happy with our new licensing partnership with Kodak and moving ahead, we are confident to grow multifold into the premium smartphone accessories market. Kodak is one of the world's most trusted brands and through this partnership with Kodak we will be able to utilize our strong expertise and relationships within the mobile accessories industry to ensure that every product meets the incredibly high standard that Kodak is known for and benefits the Indian consumer. Along with the new KODAK Magnetic Chargers, there will be many more exciting offerings in the weeks and months to come ahead. The new KODAK Magnetic Wireless Chargers are well suited for those who intend making work from home convenient or are seeking comfortable smartphone use whilst traveling."
The partnership was facilitated by the leading Indian brand licensing agency LicenseWorks. Rishabh Singla, Managing Partner at LicenseWorks added, "Kodak is an iconic brand that consumers know and trust, this is a win-win partnership. We believe there is a significant opportunity for manufacturers and retailers to tap into the brand equity and worldwide exposure of the brand and we are evaluating bringing more Kodak products for Indian consumers."
"We are excited to announce this licensing agreement with Georgian Enterprises to further expand Kodak's consumer electronics presence in the Indian market.," said Clara Fort, Vice President of Global Brand Licensing for Kodak.
Both KODAK Magnetic Wireless Chargers for car and home are compatible with Apple's iPhone 13, iPhone 13 Pro and iPhone 13 Pro Max iPhone. iPhone 13 Mini, 12, iPhone 12 Pro and iPhone 12 Pro Max, iPhone 12 Mini. All you need is a compatible USB car or wall charger featuring up to 20 watts of power for maximum charging speed. The chargers bundle along a USB cable and include a 1-year standard warranty period.