Genius Brands Appoints of Never Wrong as global master toy partner for Rainbow Rangers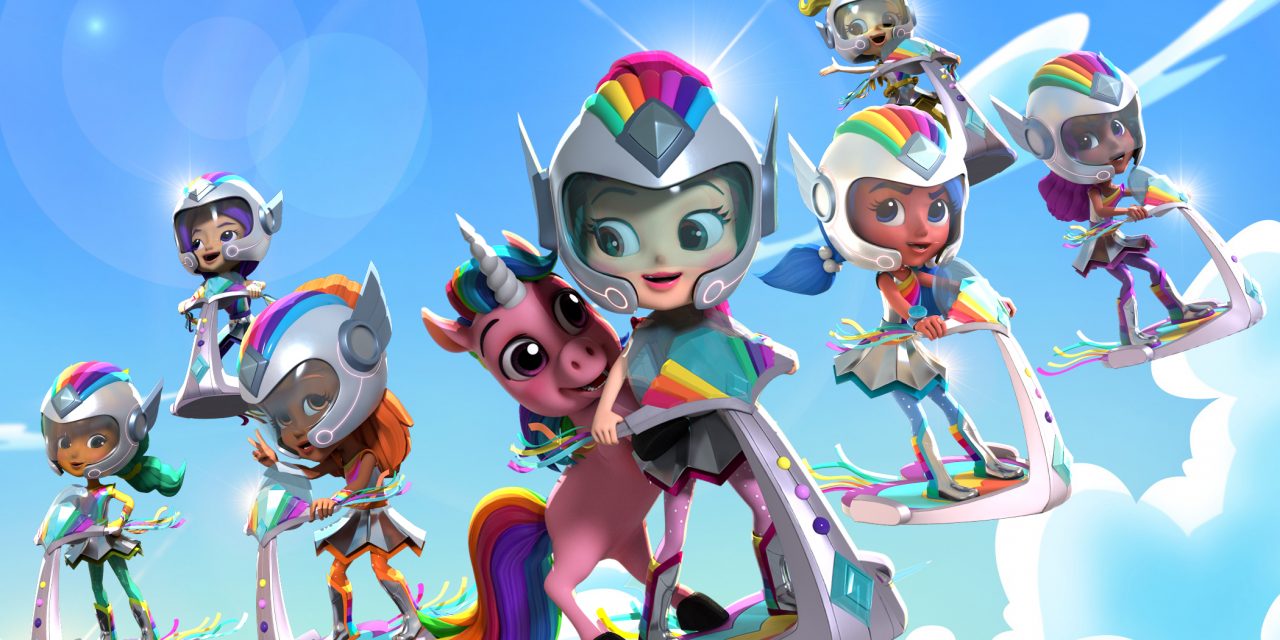 Genius Brands International, Inc. and Never Wrong Toys, a subsidiary of China's toy manufacturer Markan Industrial Group Ltd., jointly announce the appointment  of Never Wrong Toys as global master toy partner for the animated series, Rainbow Rangers, available for streaming now on Kartoon Channel!, and from July on Netflix in the U.S., Canada, U.K., Australia, New Zealand, and the Middle East., Amazon Prime Direct in U.S. and U.K., and HBO Max Lat Am, joining Nick Lat Am, as well as key broadcasters around the world including CCTV (China), Televisa (Mexico), Treehouse(Canada), Cartoonito (Italy), Nine Network (Australia), TVNZ (New Zealand), and HOP (Israel), among others.
Genius Brands and Never Wrong Toys will collaborate to develop a broad range of preschool products in the toy category, including dolls/figures, playsets, plush, vehicles, technology and interactive toys, musical toys, role play and much more. The toy line is anticipated to hit the retail market in Q1 2022 to coincide with the premiere of season three of Rainbow Rangers, exclusively on Kartoon Channel!
"As season three readies for launch on Kartoon Channel! in the fall, season one will begin rollout on Netflix and Amazon Prime Video Direct beginning this July. We are seeing increasing demand across social media for more ways to interact with the characters and stories of this highly engaging series about seven diverse girls with seven different powers who work together to protect the planet and its animals," commented Harold Chizick, President Global Content Sales, Marketing & Consumer Products, Genius Brands. Season three is going to have a unique twist on the stories that we are excited to bring to consumer products as well. "We are thrilled to partner with Never Wrong Toys to create a brand new comprehensive toy line for global retail distribution that truly reflects the core value of this unique preschool brand and in line with the demands of the market."
Eva Wong, Co-Founder, Never Wrong Toys stated: "Rainbow Rangers is a unique original preschool brand that appeals to both girls and boys with its messages of empowerment, friendship, adventure and environmental consciousness, and we are excited to collaborate with Genius Brands to further engagement with the brand through an all-new action-based toy line that will resonate with young kids around the world."
Rainbow Rangers is also available to stream and/or broadcast on Amazon Prime Video, Corus Entertainment's Treehouse (Canada), Televisa and BLIM TV (Mexico), TVNZ (New Zealand), Cartoonito (Italy), NineNetwork (Australia), CCTV and iQiyi (China), Nickelodeon and NOGGIN (Latin America), TV2 (Hungary), NOGA (Israel), Mini Mini (Poland), Canal Panda (Portugal), Discovery Kids (Middle East), Mediacorp (Singapore), Awesome TV (Malaysia), and Pikaboo (Serbia, Montenegro, Macedonia, Slovenia, Croatia, Bosnia, Herzegovina). Season one of Rainbow Rangers premiered in October 2018 and season two in November 2019 on Nickelodeon's Nick Jr. in the U.S.
Rainbow Rangers is a rescue-based series that follows the adventures of seven girls who are Earth's first responders—protecting people, animals, resources, and the natural beauty of our world. Hilary Cherniss and Sara Jane Sluke, who were key writers in the first two seasons, will become Head Writers of season three. Multiple Emmy Award-winning director Michael Maliani directs the series, and Genius Brands' Chairman & CEO and multiple Emmy Award-winning producer, Andy Heyward, serves as executive producer.