FuturumKids to highlight Paddles, Ling-Ling and Charlie's Ark at MIPCOM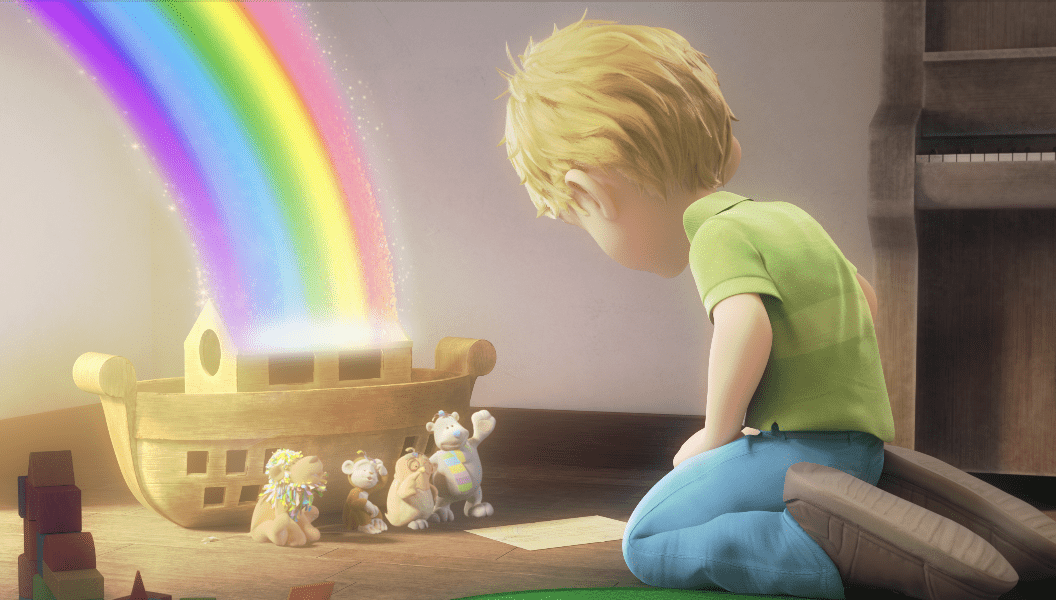 After the success of its visit to last year's show, state-of-the art animation and media company FuturumKids will be an exhibitor for the first time at this year's MIPCOM* from 17-20 October, appearing at the European Media booth in the Palais, it has announced.
A strong FuturumKids team, comprising CEO Francis Fitzpatrick, CFO Niall Waters and Director Tim Patterson, will be welcoming visitors to this year's MIPCOM to what FuturumKids expects will be a very busy stand on the European Media booth.
It's a powerful statement of intent that underlines FuturmKids' fast-expanding portfolio and the company's ongoing plans for its three innovative kids' titles: Paddles, already broadcasting in a number of territories; Ling-Ling, now at pre-production; and Charlie's Ark, on which production is starting.
The newest FuturumKids title, 52 x 11 animated series Charlie's Ark, will be strongly promoted to potential broadcast partners at this key international co-production and content market.
It tells the story of Charlie, a five-year-old boy, and the ark-shaped toybox in which he keeps his toy animals with their ark-inspired rainbow top-knots, manes and tails. But these are not just toys; they all come to life – and together Charlie and the toys have many magical adventures.
The series, which has now commenced production in Ireland and Las Palmas, will bring to the screen the engaging style of the books, whose charm, evocative storylines and emotionally engaging illustrations have strong cross-generational appeal – and televisual appeal. Indeed an early unveiling of the concept at MIPTV in April enjoyed an excellent reception.
Longer-term plans will include licensing and merchandising, building on writer and illustrator Mike Payne's enormous success in commercial greeting card design, books and gift concepts that have sold in the hundreds of millions worldwide.
Well under way, and eagerly awaited by many potential partners, is 52 x 11 CGI series Ling-Ling, the story of a wide-eyed panda newly arrived from Shanghai at Tavistock's International School for Animals, London's premier – and most eccentric – pre-school educational establishment. Ling-Ling launched at the 2021 Cartoon Forum to a very positive response.
Meanwhile the very first Futurum preschool series, Paddles, goes from strength to strength. Paddles is the delightful tale of a polar bear cub accidentally delivered by the Stork to a frozen River Shannon in Ireland – and brought up by a pack of Irish wolfhounds. Sales or broadcast launches in the UK, Ireland, Israel and Australia have already been announced. Monster Entertainment, appointed in early 2021 to handle global television sales for Paddles in all territories except Korea, expects to announce more major broadcast deals soon. A major Paddles licensing and merchandising campaign is also under way.
Niall Watters Head of Commercial at FuturumKids, says: "We have, in a very short space of time, expanded our programming portfolio, underlining the creative skills and the highly experienced team behind these three wonderful kids' shows. With these exciting projects under way, and more to come, we're looking forward enormously to telling visitors to this major content market more about the strength of our offering for young viewers."