Finsbury expand partnership with BOSH!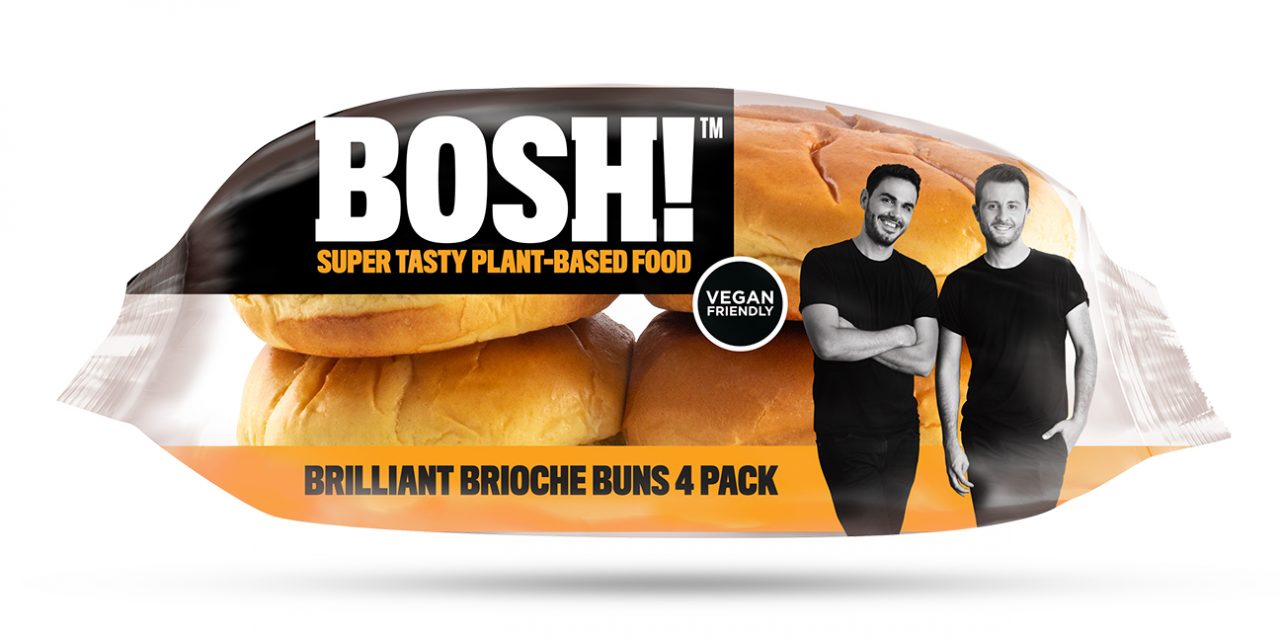 The UK's leading speciality baker, Finsbury Food Group, is set to further enhance its successful partnership with BOSH!, the UK's bestselling vegan authors, with the introduction of a brand-new Brioche bun product.
Marking the first time Finsbury and BOSH! have partnered to launch a savoury bread item, the soft, rich Brilliant Brioche Buns are designed to be the perfect accompaniment to BOSH!'s well known and much loved plant-based burger recipes.
Available in Waitrose from August 18th, this innovative product launched just in time for BBQ season and will appeal to the evolving expectations of consumers, as industry forecasts indicate that a total spend on vegan diets in the UK will grow to £7.4 billion by the end of 2021. Over 60 million packs of Brioche burger buns were sold in the 52 weeks to 11th July 2021, with their value growing by 39% as they become an increasingly popular choice for shoppers.
Since forging a partnership with BOSH! in early 2020, Finsbury has continually expanded its foothold within the vegan food market having already helped to successfully launch the BOSH! brand's first vegan cake range, comprising of the Ultimate Chocolate, Luscious Lemon, Chocolate Happy Birthday, and Vanilla Happy Birthday cakes.
Ruth McGrath, Marketing Manager for Finsbury Food Group, said: "As product innovation has always sat at the heart of our partnership with BOSH!, we knew we already had the industry expertise and growth capacity to disrupt the bread category with a high-quality product that would get consumers excited – regardless of their dietary preferences.
"This is the Finsbury team's first savoury launch under the BOSH! brand and we are confident that the Brilliant Brioche Buns product not only meets the long-awaited needs of those following a plant based diet, but that it will also attract new shoppers to the brand."
Henry Firth and Ian Theasby, the brains behind BOSH!, said: "Since we started BOSH! five years ago, it's been our mission to put more plants on plates by offering delicious plant-based alternatives for all to enjoy. We're so excited that our latest collaboration with Finsbury takes our vegan burgers to the next level with the launch of the Brilliant Brioche Buns. Together, we've created a product that showcases just how great plant-based alternatives can be. Whether you're vegan or not, they're a tasty addition to any meal".