PAW Patrol and Waze Save the Day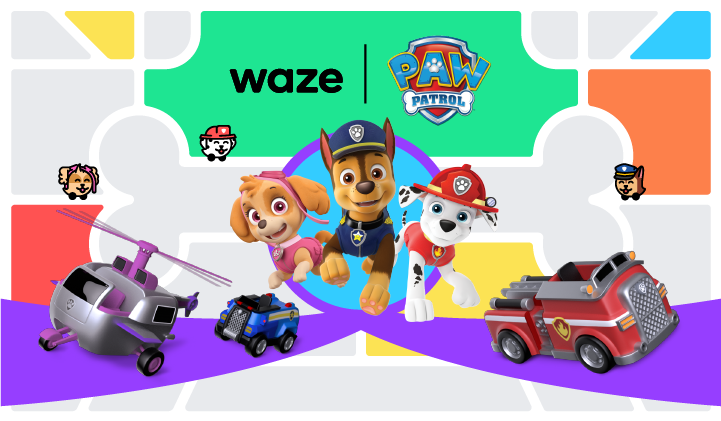 If you're hitting the road this August with a car full of kids, we have just the thing for you: PAW Patrol on Waze! Starting today, Ryder and his team of Pups can save the day and get you where you're going on time—no matter what comes your way.
To celebrate PAW Patrol: The Movie, the first-ever theatrical release of PAW Patrol on August 20th, you and your young passengers can turn each drive into a mission with the community loving heroes and their iconic vehicles. Navigate around obstacles, traffic, and maybe even Mayor Humdinger and his pesky kittens, with the help of the Pups. There's no better way to find the fastest route while running your weekly errands.
Once activated, you'll be guided by Ryder, who will kickstart your mission (or drive), and fan favorite Pups Marshall, Skye and Chase will be on the case, navigating your drive and keeping in the know on anything happening nearby or on your route. But that's not all—change your Waze Mood to Chase, Marshall or Skye and ride into action with Chase's Police Cruiser, Marshall's Fire Truck, or even Skye's Plane if you fancy a less conventional way to get where you're going.