Fashion and Friendship for Angel High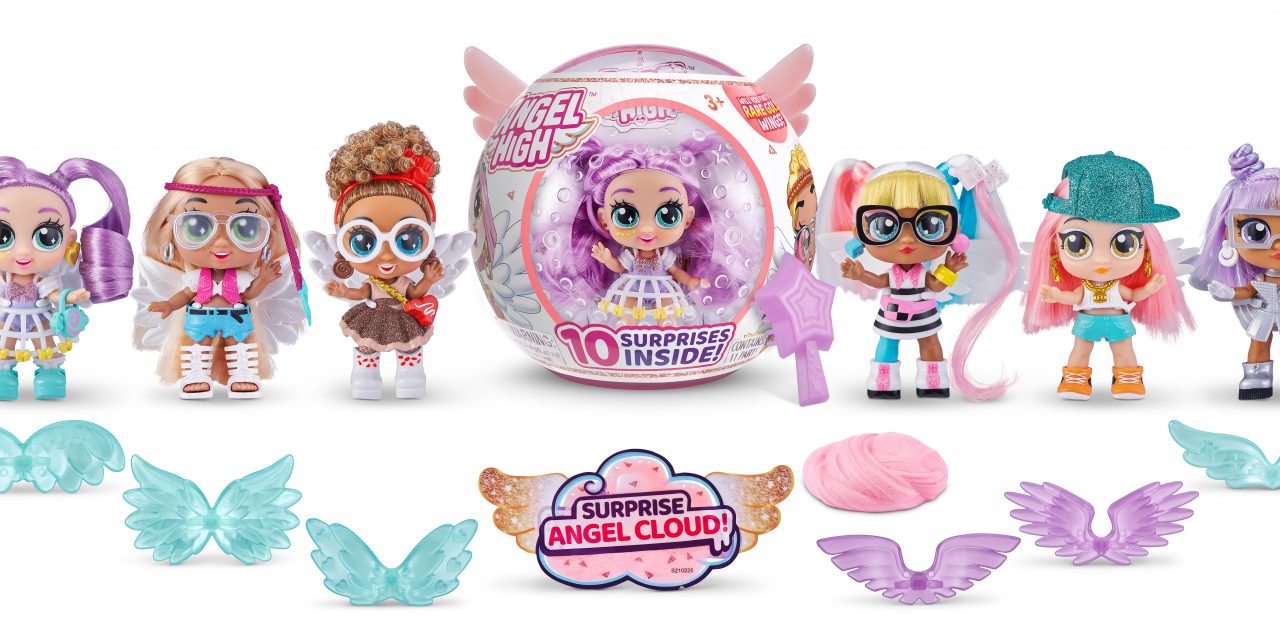 Six Brand New Dolls Bring Sparkle, Style and Swapability To Collectible Unboxing Experience
Angel High brings together fashion, style and sparkle! Arriving at retail shelves this week, Angel High features six fabulous trendy pint-size dolls with stylish and swappable fashion accessories and wings.
"Angel High is the place where fashion and friendship rule and everyone is welcome," said Aneisha Vieira, Global Brand Director of ZURU. "Offering a collectability and surprise play experience, Angel High is designed to inspire friends to share, support one another and encourage individuality."
Packaged in a clear capsule with a peek-a-boo window that transforms into a display, each Angel High doll includes ten unique surprises that match their personality. The surprises include epic hairstyles, outfits, mini wings, fashion jewelry, eyewear, hairbrush, a color-changing hair clip and extension and Angel Cloud stretch compound! Girls can also chase the super rare Golden Angel High wings, the ultimate addition to any glam look. Additionally, each Angel High doll's savvy style can be matched with an Angel Wing hair clip.