Exclusive:  Hasbro Announces New Peppa Pig Licensed Collaborations Ahead of BLE 2023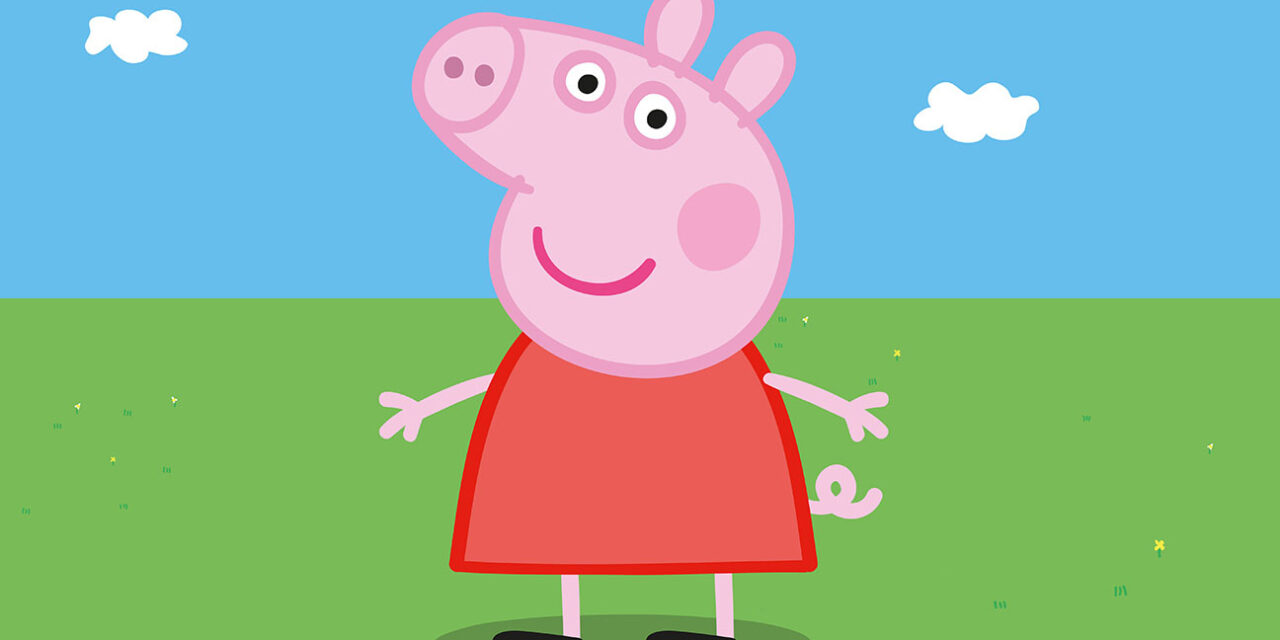 In an exclusive interview, Hasbro have announced a series of licensed collaborations for Peppa Pig – the Queen of preschool.
On the fashion and beauty side, Peppa is helping little ones practice good hygiene through a range of Health & Beauty products from H&A, the UK's leading supplier of bath accessories. Launching in AW2023 with products releasing throughout 2024, the Peppa Pig range includes a bubble bath set, lip balm, dental sent and bath confetti.
In addition in 2024, popular boutique mother & baby brand, JoJo Maman Bébé is launching a Peppa Pig children's apparel collection of day, outerwear and swimwear, with a special focus on detail and embroidery and Peers Hardy, a leading specialist watch, clock, jewellery and gift group, is creating Peppa Pig-inspired jewellery. which will launch at retailers like H.Samuels/ F.Hinds.
On the home and travel side, the fan-favourite preschool character is expanding its Grow with Peppa segment by working with Bibado, the award-winning weaning company, to launch Peppa PigG bibs and cutlery to help make mealtimes fun for little ones.
Peppa is making snack time more fun for kids alongside their first best friend through Seabrook eatables. Following the Food & Beverage company's popular Peppa Pig Cheesy Lentil Puffs launch at major retailers like LIDL, ALDI, ASDA and Ocado, Seabrooks is launching tasty PEPPA-themed Sour Cream Hoops with ALDI this Fall 2023.
Furthering the GROW WITH PEPPA line, The Luxury Nursery Company, will develop a collection of Peppa Pig soft play products. As a brand that offers stylish products for every modern parent looking for alternative options to regular nursery and playroom décor, the Luxury Nursery is elevating Peppa Pig's playtime catalog with beautifully crafted designs that double as décor, making parents feel like their homes are a little more in order.
In addition, Modern Cloth Nappies, creators of award-winning reusable cloth nappies are bringing Peppa Pig into their product offerings through an all-new line of branded nappies.  
In terms of toys, German toy and game company, Ravensburger, just launched a fun and colourful action game starring Peppa Pig and friends. Players use the sturdy toy camera to 'take photos' of their favourite characters from the beloved series. The player collecting four photos of their friend first is the winner . Available at retail now.
TOMY, the leading global designer, producer and marketer of a broad range of innovative, high-quality toys that kids and parents love, is enhancing the Grow with peppa collection with all-new products, including Toomies' Peppa's Activity House, Pull Along Peppa and Peppa's Nesting Family – available for purchase now.
Finally, the Learn with Peppa is getting an expansion through an electronic learning range with Trends, a British toy company that creates a diverse range of top quality toys, gadgets and gifts. Launching at retailers like Argos and Amazon this Fall 2023 is the new PEPPA & Friends Piano and Shop with Peppa interactive toys.