Event Horizon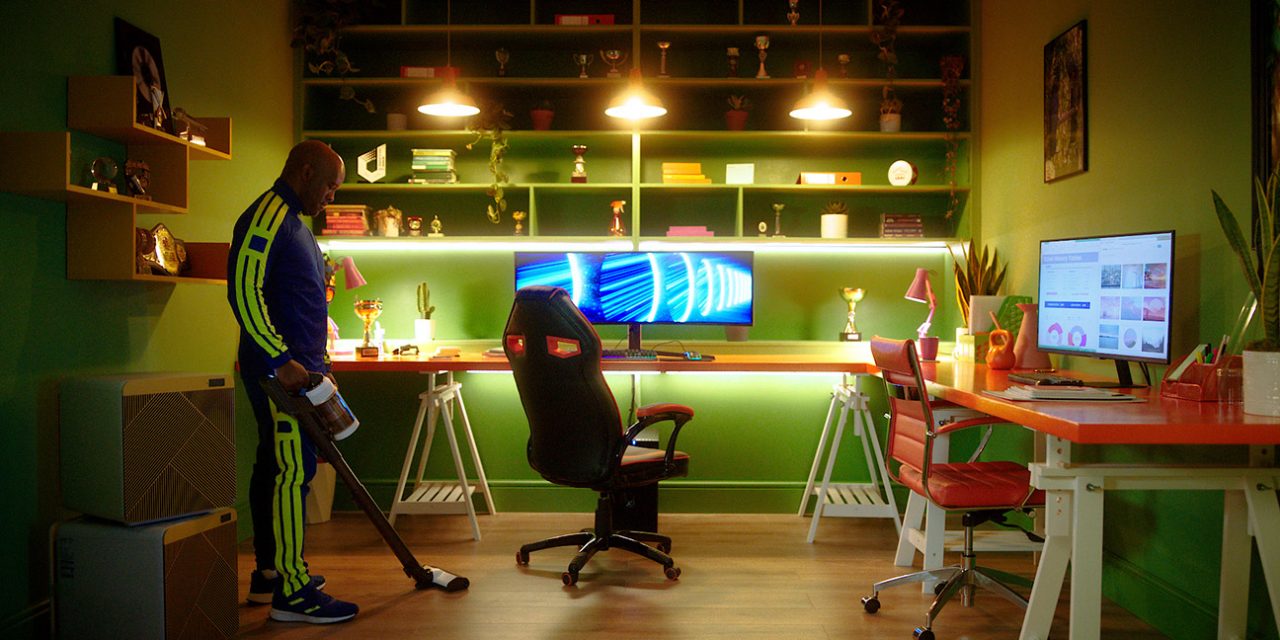 By Nick Scott, Nick Scott Publishing, www.nickscottpublishing.com
Attendee expectations, when it comes to social-professional gatherings, are changing rapidly. We meet a dynamic duo who are rising to the challenge
For some, they're an excuse for well lubricated revelry with professional peers, freed of the shackles imposed by the daytime corporate environment. For others, they're an infringement on family time but a necessary evil. All of us can surely agree, though, that work events are invaluable occasions when it comes to forging more fruitful relationships with colleagues, contacts and industry power-players.
And yet, even before Covid struck, the average work event was becoming as stale as the dried-out vol-au-vents that invariably did the rounds, as flat as the budget Prosecco that washed them down and as disappointing as that first peek into the goodie bag on the way home. "The events scene has been in need of innovation for decades," agrees Dax Callner, Strategy Director at Smyle – a creative experience agency which devises digital and physical virtual and hybrid live experiences for a range of brand, business and consumer audiences.
"Covid has forced the industry to adapt and innovate in new ways, and opened up possibilities as attendee expectations and ways of living and working have changed. We're at a very exciting and possibly scary moment in time when no one can say what the future of events will be. We see that as an opportunity to experiment and learn. What better time than during an industry crisis?"
In fact, Callner says, whilst Covid is clearly a major disrupter in the events sector, and not just temporarily – "There is no 'return to normal' happening," he says – other forces need to be addressed too. "There are larger sociological trends which are directly relevant to the world of events. One is sustainability – and we've developed a robust methodology to reduce impact and measure results, using consistent analysis to drive continuous improvement."
"The second is diversity, equity and inclusion. Events must deliver impact to diverse audiences from an array of backgrounds, and provide equitable experiences for all participants, no matter how they join in, and welcome everyone. This forces new ways of thinking about who is invited, how content is developed, how tools and access is made possible and more – it's a huge shift in planning events."
Callner describes the third pillar of Smyle's pioneering new approach to events as "metaverse-style technical innovation", which refers to the integration of physical and digital realms. "Events are the perfect place to merge incredible tech with human connection – which is what the metaverse is promising," he says. "At events, participants give us their time and permission to take them through experiences they wouldn't get elsewhere. Part of the reason people go to events is to play with cool tech!"
Smyle's work to date includes overseeing Facebook's presence at the World Economic Forum, the Wella Trend Vision Awards at the Camden Roundhouse and the launch of BT's 5G network. The last of these wasan epic live-streamed event at which 160 drones, programmed by local school children, performed to a live performance sang by popstar Jess Glynne, whilst 'Strictly' host Tess Daly introduced a world-first preview of BT's new brand and ad campaign.
Working alongside M&C Saatchi PR on the EE's 5G network launch in 2019, meanwhile, Smyle organised a 5G-powered performance by Stormzy, flanked by dramatic pyrotechnics, on a floating barge by London's Tower Bridge
Such theatrical gravitas, he says, is increasingly what is required to keep attendees engaged. "People have always wanted better events and in many instances the industry has let them down," he says. "What I think has changed is people's level of tolerance for boring or bad content – whether joining virtually or physically, if the content sucks out comes their device and away goes their focus. And with the rise of virtual events over the past 18 months, what professionals need from their events more than ever is authentic human connection.
"This is what the industry is wrestling with, as the new world will require at least some event participants to join remotely: how to enable people to really talk, and not just about business stuff, to get to know one another and build real relationships. We have some solutions for this but it is a continuous challenge."
Another project which illustrates Smyle's unique approach is Samsung's Life Unstoppable: 'House Of Surprises' initiative. "There was a major electronics trade show, IFA, taking place during the pandemic," explains Callner. "Samsung decided not to participate in the physical event, but they still needed to get their products and messages to press, customers and consumers.
"So we helped them produce the first-ever virtual event using the game development technology Unreal Engine, resulting in an immersive, metaverse-style experience with products, speakers and interaction. This created something super-cool for Samsung's audiences, leveraging the energy and timing of IFA to reach huge numbers of people digitally."
Another masterclass Smyle has offered in remote event hosting involved Johnnie Walker, and its flagship space in Princes Street, Edinburgh, which opened late last year. Over to Matt Margetson, Smyle's Founder & Innovation Director. "An array of techniques can be layered up to create a more immersive, interactive and engaging experience, not just with digital solutions but incorporating analogue and physical methods," he says. "This – when combined with storytelling and gamification – can engage audiences on multiple levels."

The brand in question's rich history helped, Margetson says, when it came to the narrative aspect of the experience. "Johnnie Walker has a fascinating story and an incredible physical brand home, but with such an internationally renowned brand with an audience from around the world, a lot of brand advocates were not able to experience the physical activation in Princes Street," he says. "The Unreal Engine platform gave us the strong foundation for the experience, with it being used to produce some of the biggest titles in the gaming world such as Fortnite and Final Fantasy, to name a couple. The resulting activation recreated the Johnnie Walker Princes Street brand home digitally."

To enhance the experience, Margetson explains, guests were sent highball cocktail packs pre-event, and asked to undertake a psychometric task to find their flavour profile, with the data being used to build their profile for the main activation and customise their journey. "Once "inside" the experience," he continues, "guests explored a hyper-realistic 3D world, moving through the home of Johnnie Walker, interacting and discovering the rich history, learning to mix and enjoy highball cocktails, playing games and solving quests. Real-life master blenders, brand ambassadors and cocktail mixologists were on hand throughout the guests journey to explain, inform and answer questions the guests had."

For any major brand, Margetson says, a virtual brand 'home' should be considered "not as an option, but as a mandatory requirement that is not constrained by geography. With the power to entertain and excite audiences, the virtual brand home is able to market its products and understand its consumers in a way not possible in the physical landscape. We're now working on the next iteration, where we create the digital brand home, not in isolation, but where we take this into the metaverse for all to explore."
It's an exciting future, according to Callner, which complements, rather than replaces, the tangible brand space. "We still believe that physical experiences matter, but imagine the possibilities of doing both – tech-fuelled activations live at shows like IFA combined with robust digital experiences to amplify reach and impact," he says. "This is the conversation we're having with clients as we look to the future – be prepared to do both and reap the rewards. And, if for some reason the physical event can't happen, be ready with a solid remote experience."
Facebook WEF https://vimeo.com/580652452/2b1ce4e0fe
Stormzy EE 5G launch https://vimeo.com/398258547