Digital Day of Licensing Exceeds Expectations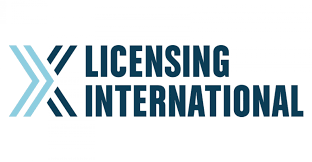 Usually happening in Cologne, in the springtime, Day of Licensing, Germany's premier licensing upfronts event, took place as a state-of-the-art online event on July 15th.
606 registered visitors attended the virtual show to see which franchises and properties will drive the industry in the near future, and win with consumers in the aisles of German retail. Many exciting brand presentations were and continue to be available for download to registrants, with one presentation achieving near 3,000 views, and the others not far behind. The scale of this premier event can be encapsulated in one number – 3.8 terabytes of data volume for 9.5 hours of content.
"Overall a fantastic, smooth running day, thanks in no small part to the excellent platform-build and back-end support from Blank Promotion," says Peter Hollo, External Lead Consultant for Licensing International in Germany. "It's never easy to translate a physical gathering into a virtual setting, but I'm proud of what we were able accomplish. With this Digital Day of Licensing, I think we've set a high bar for future events – a great template for more events of this kind."
Adds Gisela Abrams, SVP Global Partnerships, Licensing International "Ensuring that this important event could happen virtually was crucial to us to support our members and the industry. I am grateful to all the participants who engaged with the platform and more importantly, with each other, to make this event such a success."
Alibaba/Alifish executive Alex Tsai gave some great insights into the world of a true giant of commerce in the keynote session. Anchoring the day were video streams from exhibitors including Bavaria Media, CAA-GBG, Edel Kids, Euro Lizenzen, Hasbro, Jochen Schweizer, KIDDINX, Mattel, Playmobil, Pokemon Company, ProSieben Sat1 Licensing, Studio100 Media, Studio71, ViacomCBS Consumer Products, WDR mediagroup, Wildbrain CPLG and ZDF Enterprises. Attendees also had access to a well-visited Matchmaking Area and the Licensing Lounge, which allowed attendees to share fun snapshots into their home offices and pet "colleagues." All presentations are still available in the "Mediathek," where they can be downloaded at www.tagderlizenzen.de until July 24, even for new visitors who register now.