DC, Warner Bros. Global Brands and Experiences and WarnerMedia Launch 'Believe in Wonder'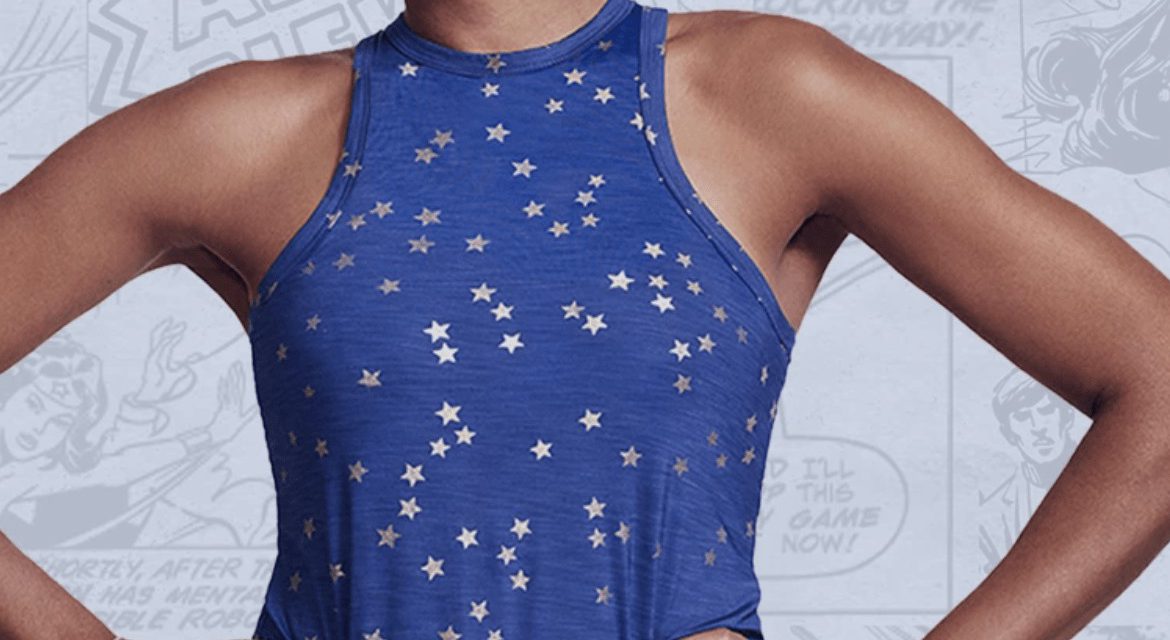 DC, Warner Bros. Global Brands and Experiences and WarnerMedia are bringing the "Wonder" to International Women's Day by launching a global celebration that honors the 80-year legacy of DC's Champion of Truth and Warrior for Peace — Wonder Woman. Embracing the call to see the world through Wonder Woman's eyes and to "Believe in Wonder," the 80th Anniversary celebration illuminates the Super Hero's timeless and relevant message of hope and empowerment with original content, commemorative comics, books, and global fashion collections and experiences. This multi-month campaign will culminate with a worldwide celebration of Wonder Woman Day on October 21. Wonder Woman's 80th Anniversary celebration features content, comics, books, fashion and much more: 
The iconic, fan favorite Wonder Woman television titles are reborn with the new "retro-remix" video, tapping into the nostalgia of Wonder Woman and featuring Gal Gadot doing the signature spin that Lynda Carter made famous in the original series.

DC and WarnerMedia announce a power-packed video inspired by Wonder Woman showcasing the impact of women around the world and the powerful women connected in the Company's content and products. This year, WarnerMedia will produce videos that shine a spotlight on 80 "Women of Wonder" including real women, network journalists and talent, cultural figures, experts, influencers and celebrities who – like Wonder Woman herself – are advancing representation in their fields, acting as real-life superheroes and giving us reasons to "Believe in Wonder."

World renowned designers Venus Williams, Camilla, and Azede Jean-Pierre collaborated with Warner Bros. Consumer Products on Wonder Woman inspired fashion collections. EleVen's "I Am Wonder Woman" activewear line by international tennis champion and entrepreneur Venus Williams is available now. Also available, is a luxurious limited-edition collection from Australian designer Camilla, and later this month award-winning designer Azede Jean-Pierre will reveal a custom collection featuring never-before-seen artwork.

Beginning today, DC honors the creation and legacy of Wonder Woman making All-Star Comics #8 (the first appearance of Wonder Woman), Sensation Comics #1 (the first comic headlined by Wonder Woman), and Wonder Woman #1 (1942) free to read on the ultimate fan destination for DC: DC UNIVERSE INFINITE.

Also announced today, Wonder Woman 80th Anniversary 100-Page Spectacular will bring together some of the greatest storytellers in comics and entertainment for a tribute to Wonder Woman in a collectible keepsake. Available this October on Wonder Woman Day, fans can look forward to original stories and a beautiful art montage by Eisner Award-winning artist Yanick Paquette (Wonder Woman: Earth One) with colors by Nathan Fairbairn.

The hit movie Wonder Woman 1984 starring Gal Gadot releases in Digital HD on March 16 in the U.S., and then on 4K Ultra HD, Blu-ray, and DVD on March 30. In addition, the animated feature Justice Society: World War II will be available on Digital on April 27 and on 4K and Blu-ray on May 11. Throughout March, Wonder Woman 1984 will also release digitally across international territories and will be available on participating digital platforms.

DC is debuting custom art that pays tribute to Wonder Woman's legacy while looking ahead toward her future. The pop art design was created by INNOCEAN USA, which also designed the 80th anniversary logo, and drew its inspiration from the iconic cover of Wonder Woman #4 (2016) by artist Nicola Scott.