Covid-19 Series: How the Licensing Industry is Fighting Back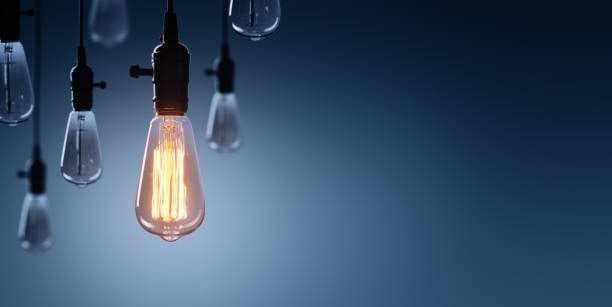 The licensing industry has watched, over recent years, as retail changed from thriving bricks and mortar malls and stores to online. Retailers of physical stores found ways to attract consumers with events and activations. And, in many cases, it was beginning to make a difference. Stores and chains that developed their experiential business, began to see an uplift in visitors and, consequently, sales.
And then the virus hit. First in China and then spreading its tentacles around the world. And the world went into lockdown. Shopping, certainly initially, was limited to essentials and products that could ease the burden of being incarcerated for an unknown length of time.
Regular stores were closed with only the essential food stores and pharmacies still open. Online shopping became the norm. Amazon's customers spent over $11,000 each and every second as hundreds of million of people stuck in lockdown turned to the delivery giant to keep them fed, entertained and able to work under the new conditions.
Fitness product sales went up 55%. Toilet paper sales went up 231% leading to a global shortage. Laptops and other computer sales rose 40%. Overall, according to Adobe, e-commerce in the U.S. rose by 25%. All thanks to COVID-19. Other winners were cloud services, news, gaming and e-commerce ad spend, as well as grocery delivery services.
As people settled into the new normal, their purchasing decisions were largely based on three needs – to protect, to connect and to entertain.
But, of course, the question is very much what will happen post-pandemic? Will consumers return to shopping in stores in reasonable numbers, whilst still navigating social distancing or will they feel more comfortable, and confident, continuing to shop online. Online grocery shopping, certainly, is likely to see a good percentage realising the convenience of online shopping. Other stores are going to have to go the extra mile to draw customers in and make them feel safe within their stores.
Online streaming services such as Netflix and, more recently Disney +, saw huge spikes in demand. In fact, Disney who expected to take five years to reach between 60 and 90 million subscribers, were already up to 54.5 million by early May. Amazon and Netflix have seen over 60% growth in their subscriber base in India as a result of the lockdown.
Sales of board games, jigsaw puzzles and video games have also seen sharp rises, as have outdoor toys aimed at entertaining children in their own backyards during the lockdown.
Of course, the entertainment industry – in particular movies – has been a major casualty of the virus. Movie theaters were shut early on in the pandemic. And filming ground to a halt. The latest James Bond film was pushed back to later in the year, together with Tom Cruise's return in Top Gun which is now expected in December. Other releases slated for July such as Disney's Mulan have been postponed till later in the year.
But the entertainment industry is nothing if not creative. Apple launched Fraggle Rock: Rock On, entirely shot on iPhone 11 phones from the homes of production teams and individual artists from all over the US. If nothing else, the current pandemic has proven how creative people can be with an internet account and a lot of free time. It already has already reshaped how we view musical and comedy performances, as a long parade of creatives have opened their homes to the internet.
On the movie side, Universal decided to launch their Trolls World Tour online and it became available to rent in early April. Three weeks later, it had taken nearly $100 million in rentals – smaller than the $153.7 million that the first Trolls movie took but, in terms of revenue to Universal, higher with no theatre sales. Understandably, with no sign particularly of when movie theaters will reopen, Universal are planning further on demand releases. Other movies planned to go straight to VOD include Artemis Fowl from Disney and Scoob from Warner Media.
Of course, nobody believes that people will only wish to watch a movie in their own homes and once the pandemic is over, viewers are expected to return to movie theaters. But, for the moment, during these strange times, VOD is proving to be a great alternative.
Another area that has reacted well is eSports. Traditional sports around the world have ground to a halt. Interestingly, ticket sales and merchandise from eSports events only account for around 10% of the revenue. The bulk comes from sponsorships and media rights – both of which can remain strong as eSports goes entirely online.
And so to the licensing industry, the shape of which has changed as a result of the pandemic with less staff and, in some cases, more creative and innovative ways of carrying on business whilst, at the same time, helping the cause.
MGA Entertainment is a great example. They quickly launched Operation PacMan which provides personal protective equipment (PPE) to healthcare works and hospitals that are facing a shortage of supplies as they work to fight the spread of Covid-19. They are using their distribvution connections to gain access to supplies, buying them at cost and donating them to medical workers, communicating directly with hospitals and medical practitioners so that the supplies go direct in the hands of those that need them.
Manufacturers switched production of their normal ranges to produce PPE and masks to help the cause and, across the world, companies are harnessing their talents and abilities to supplement those of doctors and hospitals. In the UK, leading vacuum manufacturer Dyson spent $25 million in creating ventilators, using their existing motor technology. Further afield, so too have GM, Ford and Tesla as demand for ventilators increased.
And, of course, as fashion always finds a way, face masks, once seen as an exotic accessory, has evolved at breakneck speed into something else. The speed has been essential as many countries are now insisiting people use facemasks when out in public places. Despite both the US President and Vice-President refusing to wear one on highly public occasions, as countries move forward towards reopening, masks are rapidly becoming a way of life.
Disney is now selling non-medical masks featuring Marvel, Star Wars and Pixar characters. Three days after product launched on shopdisney.com they announced that they had reached their goal of raising $1 million in profits from the sale of their cloth masks which will be donated to MedShare to support the medical community's efforts to provide lifesaving care.
At the same time, Bravado launched lines of cloth masks with logos including Billie Eilish and The Rolling Stones – with proceeds going to MusiCares in the US and Help Musicians in the UK.
Trevco in the US has taken the face mask business to new levels. They recently launched maskclub.com with a collection of licenses from major entertainment and toy brands. They worked with property owners to use existing artwork that had already been approved for other products and were able to generate approvals generally within hours. For each cloth mask sold, Trevco are donating medical grade face protectors to first responders through the First Responders Children's Foundation.
Assuming that most countries will require facecoverings to be worn by people until a vaccine is found and distributed, the potential for facemasks to become a new range of potential licensed products seems enormous. Trevco, better known for making licensed print-on-demand apparel, has switched its Michigan plant to producing non-medical cloth masks bearing IP from Warner Bros., Hasbro, Cloudco, King Features, Cartoon Network and Sanrio. Most recently MaskClub's licensors include ViacomCBS, NBC Universal, The Maurice Sendak Foundation, Emoji Co and NASA.
In the UK, Reemsborko Ltd, in partnership with Creative Licensing, has announced their collaboration with Wild Bangarang for Bill & Ted branded face masks.
The 'geek and gamer' apparel specialist has designed 40 face masks for this collection, including Bill & Ted's Wyld Stallyns band logo, as well as the duo's iconic and timely catch phrase Be EXCELLENT to each other!. All styles in the range will be handmade in the UK, with proceeds benefitting NHS.
Rand Marlis, President of Creative Licensing commented,, "In this difficult time we hope Bill and Ted masks bring a smile and add a little humor to the world."
Reemsborko's Max Arguile says "The next time I leave the house I be will be proudly sporting a mask that boldly says, Be EXCELLENT to each other."
Psychologists are concerned about how the wearing of facemasks will change people. According to reports, it depends on the motivation for wearing them. "If you are wearing a mask to protect yourself from others, you are forming a habit of fear. Every time you put a mask on, every time you see someone else wearing one, you will reinforce this fear.
"But if you are wearing the mask to protect others, wearing it will create a feeling of connection to those in your community. "You'll see others wearing masks as a sartorial sign that they are willing to sacrifice some freedom and comfort for the common good."
In summary, you could say that the toughest times inspire the greatest solutions!
As features in the June issue of Total Licensing.