"Catoms: Atoms with Attitude" and "Hunnie Bumble and Friends" Crowned License This! Competition Winners at Licensing Expo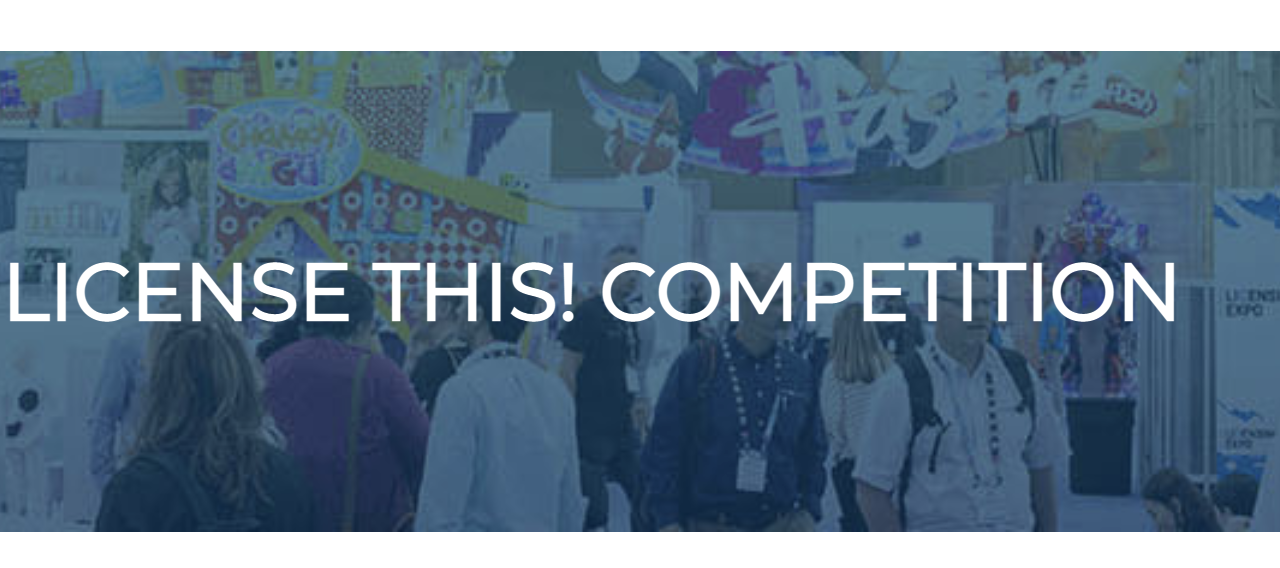 Licensing Expo, the world's largest trade show connecting the $292 billion global licensing industry, hosted the live finale of the License This! competition today where select illustrators, designers, and animators had the opportunity to pitch their concepts in front of a panel of expert judges. Catoms: Atoms with Attitude, designed by Kieche Meleson O'Connell, was selected as the winner of the Character & Animation category, and Stef "Sharky" Shultz won the Brand & Design category with Hunnie Bumble and Friends.   
The two winners of the competition, sponsored by Flowhaven, presented alongside four other fellow finalists to an audience of Licensing Expo registered guests and world-renowned experts in the licensing industry. Each winner takes home a highly regarded grand prize package including:
Free-of-charge 100 square foot booth at Licensing Expo 2023 worth $2,500
One-year Licensing International membership worth $1,000 for a small business
One-year Products of Change membership, worth up to $450 for a small business
One-to-one consultation with License This! judges
"Congratulations to our winners," said Anna Knight, SVP of the Global Licensing Group, organizers of Licensing Expo. "It's new creators and out-of-the-box thinkers like Kieche and Stef that keep our dynamic industry fresh and imaginative. Each of the finalists brought amazing ideas to the table and will be the next IPs to watch over the coming years."
The judging panel consisted of nine senior executives representing industry-leading brands" License Global magazine, Flowhaven, Licensing International, Global Licensing Advisors, Boat Rocker Studio, PowerStation Studios, Redbubble, Lisa Mark Associates, and Product Counsel. Following each on-stage presentation, judges asked questions and shared actionable feedback to help the designers, animators, and creators hone their designs and ideas as they bring products to market. Feedback spanned how to pin down their core audience to working with retailers.
Character & Animation
Catoms: Atoms with Attitude – Kieche Meleson O'Connell
I took the periodic table and made each element into a cat that represents its unique scientific qualities in the form of coat patterns, superpowers, and personalities. The Catoms universe offers fun stories where the characters take you through the mysterious and often invisible world of chemistry but from the Catom's point of view. Catoms are essentially edutainment. The characters and stories are engaging but based on scientific fact, so they are indirectly teaching real science.
Brand & Design
Hunnie Bumble and Friends – Stef "Sharky" Schultz
Hunnie Bumble is a whimsical queen bee who lives in a colorful world comfortably far from our own reality – along with her husband "Hubbie Bumble" and all of their friends. Buzzing with adorable antics, absurdly zany humor, and with new friends being introduced all the time, Hunnie Bumble and Friends will always keep it cute, adventurous, and zany on the countless adventures to be had – from cooking and hide-and-go-seek, all the way to skydiving, rock climbing, spelunking… and whatever else they feel like in the next five minutes!
"I am speechless," commented Kieche Meleson O'Connell, winner of the Character & Animation category. "I was not expecting it, to be honest; I am a chemist by trade and have been trying to switch into this creative world. When I first came to Licensing Expo, even though I was super excited, I did feel like a fish out of water, so it's nice to see that people recognize Catoms: Atoms with Attitude as a good project."
"I'm so incredibly honored to win – it was a pleasure and such a great opportunity," said Stef "Sharky" Schultz, winner of the Brand & Design category. "I'm very thankful and want to use this brand to bring change to the world. There's a niche that Hunnie Bunnie and Friends supports, bringing awareness to how we recycle and that there is such a division in care. I want everyone to have access to good things; I want people to have opportunities to have access to and afford sustainable things and drive up the demand for sustainable recycled materials. Hunnie Bunnie and Friends is this catalyst!"
Other finalists in the License This! competition that presented on-stage at Licensing Expo include:
Character & Animation
I want to be a baller-ina – Finalist Cherie Mays
Sunny The Apathetic Bunny – Finalist Claire Schechinger
Brand & Design
Game Toy – Finalist Alexandre Silva
Monsters & Martians – Finalist Ken Reil