Capsule Collection for Popeye and Olive Oyl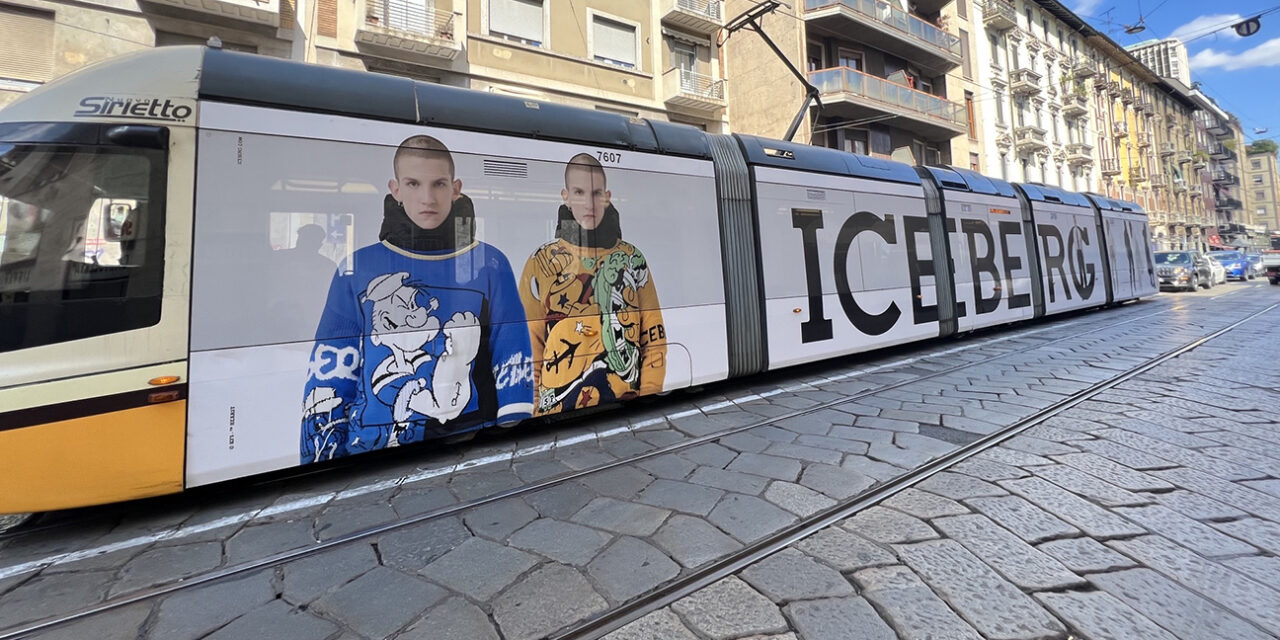 Popeye and Olive Oyl have announced the retail launch of their capsule collection within the 2022 Fall/Winter Iceberg line, a second drop in the collection that was first revealed in Spring this year. A selection of items inspired by Popeye's enduring strength and Olive Oyl's uniquely confident personality were unveiled via an innovative Fashion Week marketing campaign from Wild Posting back Q1 2022 across Milan, New York, Berlin and Paris, and more looks are now set to debut in Milan this month through another splashy promotion.
The highly anticipated collection, now available at retail, shines with bold originality, featuring over 60 SKUs dedicated to one of pop-culture's favorite duos. The Iceberg men's collection captures the rugged and intrepid lifestyle of explorers and survivalists, featuring Popeye-inspired, nautical themed designs throughout the line. The spinach-eating sailor and clean ocean advocate's strong values embody the spirit of the collection and are an integral part of the garments' concepts. Items inspired by iconic sailorman include a wide range of stylish products across jackets, tops and pants. Iceberg also revealed a new set of fashion pieces inspired by one of animation's most iconic female characters, Olive Oyl, a woman who is dynamic, relatable, and real. Strong, confident, and fearlessly female, Olive's fashionable appeal and sense of humor are sure to shine in Iceberg's new women's FW 2022 collection that features tops, dresses, jackets and pants in the brand's signature, bold, sportswear style.
To promote the exciting new apparel, Milan's trams will be "dressed up" in the FW22 Iceberg collection during its upcoming Fashion Week! In addition, in September/October 2022 more actions will be taken: another Tram in a major city in Europe plus wild postings and billboards in strategic locations around Europe. The high-end sportswear brand took a creative marketing approach earlier this year to present the FW22 Popeye and Olive Oyl collection via public installations including videos and posters placed in prominent public spaces such as buildings, underpasses, park gates and bus stops in key cities. Each poster design displayed a scannable QR code linking directly to Iceberg.com. In Milan, a full-motion LED wall with a 10" spot was constructed in the very heart of the city during Fashion Week.
"It's all about forming a digital connection to the Iceberg world. I wanted the posters to feel like the catwalk was on the streets of these cities," explained Creative Director James Long.
"We're excited that the entire FW22 Iceberg Collection is now available at retail for fans to enjoy, and we want to congratulate the Iceberg team for their cutting-edge marketing campaigns that have amplified our amazing partnership," said Carla Silva, VP/GM, global head of licensing, King Features. "Popeye and Olive Oyl's fashionable styles have been showcased all over the world with Iceberg promotions spanning from the bus stops in New York City to the railways of Milan."