Bulldog adds BOY GIRL DOG CAT MOUSE CHEESE to roster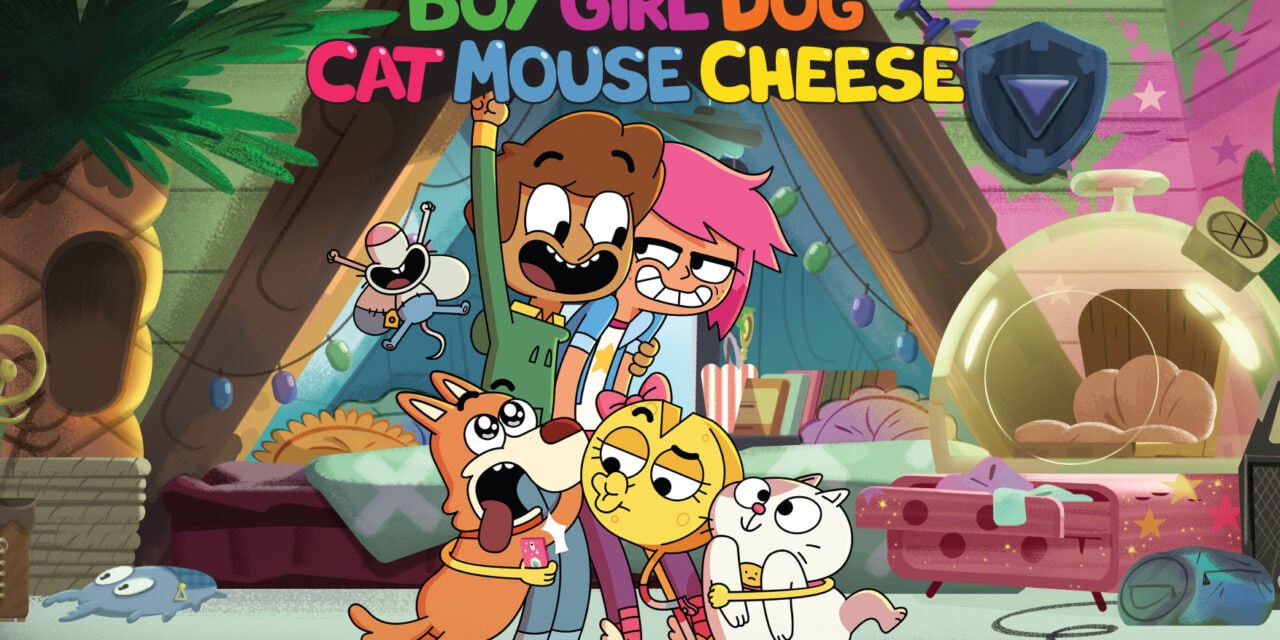 Cloudo Entertainment launched BOY GIRL DOG CAT MOUSE CHEESE in November 2019 on CBBC.
The new show is aimed at 6 to 12 year-olds and focuses on a blended family, making it hugely relatable for children today. The narrative is all about people from different families overcoming their differences and learning to live together under one roof.
Season 1 of the show currently airs daily on CBBC and BBC iPlayer, enjoying great success to date. BOY GIRL DOG CAT MOUSE CHEESE has been a top performer for the channel's linear broadcast and on its i-player since its launch in November 2019 and has consistently been on the top five kids shows list. The popularity of the initial episodes led to season 2 being commissioned and ordered by BBC.
Leading European agency, Bulldog Licensing, will be creating a licensing programme for the quirky show, and are discussing the property with potential partners across children's apparel, accessories, publishing, puzzles and games, stationery and homewares, among others.
Sophie Yates, Licensing Executive, Bulldog Licensing, says: "BOY GIRL DOG CAT MOUSE CHEESE is really relevant to today's children and tweens, and approaches the subject of blended families with humour and fun throughout. The unique, recognisable characters and animation provides brilliant style guides for licensees to work with for new product development. The show has been incredibly well received and is set to grow in popularity as the forthcoming series launches."
Roubina Tchoboian, Vice President of International Licensing at Cloudco Entertainment, added: "Bulldog has built extremely successful licensing programmes for our properties thus far, and we look forward to seeing the key themes of BOY GIRL DOG CAT MOUSE CHEESE come to life through what we're confident will be a successful range of licensing partnerships."