Bing Softlines Grow as Acamar Renews Apparel Partners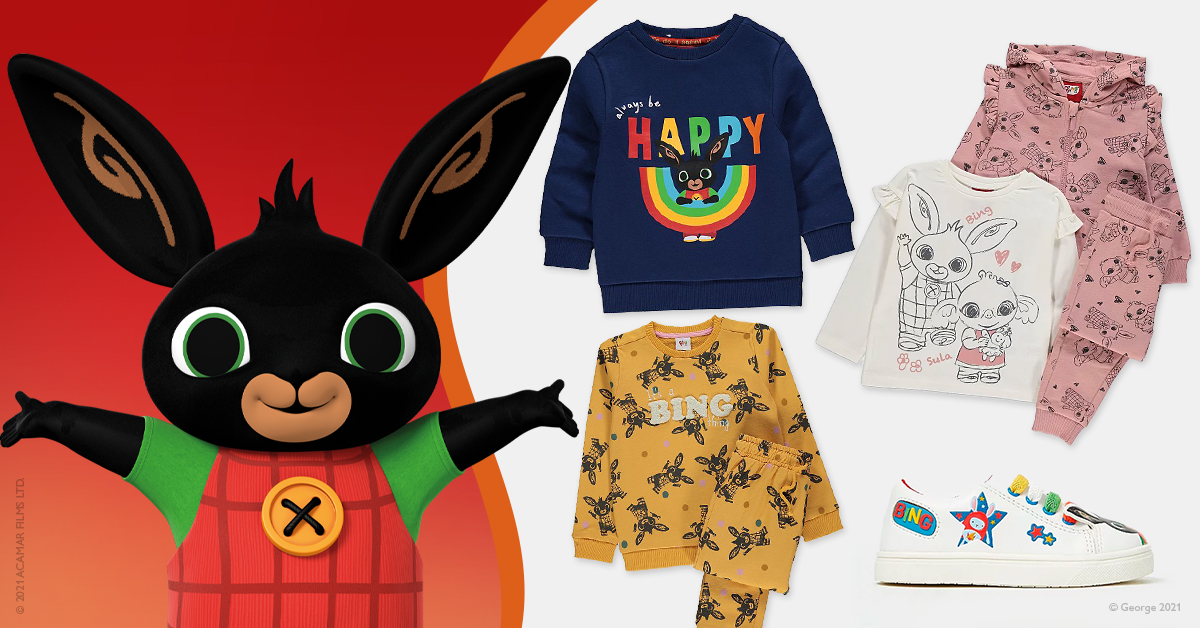 Following the continued success of Bing softlines in the UK, Acamar Films have announced the renewal of existing apparel partnerships with William Lamb, Aykroyds & TDP and Fashion UK.
In the last year, there has been an increase in the overall apparel business with sales doubling in the first six months of 2021 against the same period in 2020 and the daywear business seeing a significant increase. Yearly trend guides are supporting the development of fresh and colourful designs and the latest guide, released in September, is already inspiring exciting new ranges for delivery in 2022.
Aykroyds & TDP have been a successful long-term partner for Bing, with their nightwear range naturally aligning with bedtime routines, one of the show's key themes.
Dean Greasley, Head of Licensing at TDP Textiles, said "Bing has been a core offering in our pre-school stable since 2016 and each year the Bing business has steadily grown for us. We are delighted to be renewing our partnership once more with the Bing team."
Bing's gender-neutral appeal has enabled Fashion UK to capture key online retail space during a challenging time, offering apparel buying departments flexibility with their merchandising.
Hannah Miles, Joint Managing Director at Fashion UK, said "Gender neutral brands are becoming more of a consideration when our buyers are looking at properties to support. Bing has a unisex appeal and the yearly trend guides mean that we can offer each of our retailers a different look and feel, with timeless designs to suit any time of the year."
Online was a key area for softline growth in 2021. The launch of new girlswear lines on the Asda George website for spring/summer, Smiffys' new Sula costume at Sainsbury's TU for World Book Day and a Character.com website takeover in July generated a huge audience response, with Bing's highly engaged social community sharing photos of their Bingsters enjoying their Bing apparel.
Meanwhile, autumn/winter has seen the launch of the exciting new Bing BBC Children in Need range, with exclusive clothing lines available on The Bing Store and a portion of the proceeds going towards helping young people across the UK.
Louise Simmonds, Head of UK Licensing at Acamar Films, said "We are delighted to have seen real growth this year across all our apparel categories. The launches of some great new products and an expansion of our retail footprint is a real positive in what has continued to be a tough year. We very much look forward to continuing with all our partners."