Best Foot Forward for TSBA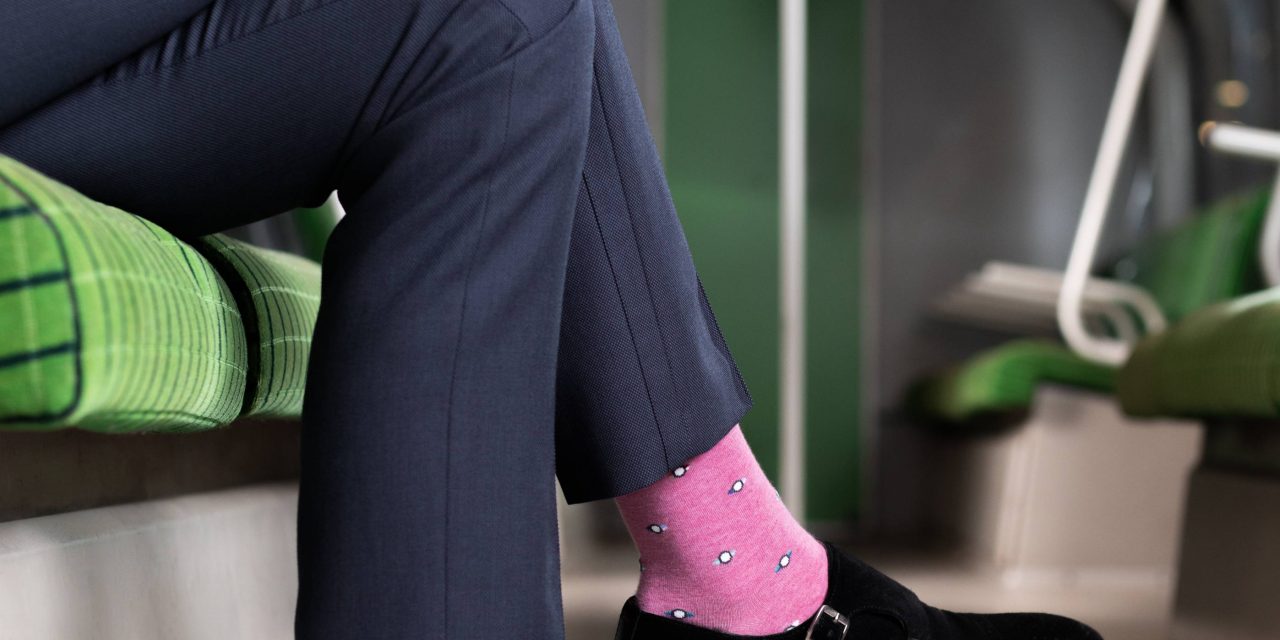 The London Sock Exchange has announced it has launched its TfL Collection – a range of socks developed in collaboration with Transport for London, celebrating the city's most iconic transport through the medium of yarn. The deal was secured by TSBA Group, TfL's global licensing agency.
The London Sock Exchange team has worked closely with the TfL brand and design team to create six distinct pairs of socks. The socks have been knitted using The London Sock Exchange's signature 200-needle knitting process – giving each pair a finer, stronger, more comfortable finish, and next-level detail in design. The socks are available in single pairs (£12) or special edition giftboxes (£30 or £60) from thelondonsockexchange.net.
The Tube Inspired by the London Underground trains – this pair features a Tube train spiralling around the wearer's ankle.
The Routemaster Inspired by the world's most famous bus: the double-decker red Routemaster – this pair features an all-over pattern made of buses rendered in isometric, 3D form.
The Platform Inspired by the platform safety graphics including yellow and white lines, and the 'Mind The Gap' mantra – this pair features a simple monochrome graphic with yellow and white lines.
Tickets, Please Inspired by London's Oyster cards, travelcards and railway tickets – this pair features an all-over pattern built up of colourful tickets familiar to any Londoner.
The Gingerline & The H&C Inspired by Harry Beck's iconic map of the London Underground. These socks feature repeat patterns made up of interchange stations as represented on TfL's line diagrams – creating a polka-dot style sock with a London twist.
A promotional campaign featuring striking photography shot on the TfL network is set to run across national and social media.
Jo Edwards, Head of Global Licensing, TSBA Group said: "TfL owns a unique, vibrant and rich history, represented by iconic design such as the roundel and tube map. At their British studio, The London Sock Exchange took these assets to create exclusive designs which feel playful, contemporary and full of charm."
Dan Zell, Co-Founder, The London Sock Exchange said: "Transport for London is such an icon of design, and working with the team over the last year on these socks has been a dream come true. We're really proud of the socks we've made – they're full of the colour, detail and ingenuity you'd expect from a TfL service, distilled into sock form. I can't wait to spot them in action on the Tubes and buses of London soon."
Ellen Sankey, Brand Licensing Manager at Transport for London, said: "This creative collaboration showcases the instantly recognisable and historic design of London's transport network showcasing classic British heritage with a twist. By using eye-catching designs such as the iconic Routemaster bus, as well as modern designs like the Oyster card in the range, these new products are a great way for people to take a little bit of London with them wherever they go."