BEN GROUP ADDS COLUMBIAN ARTIST TO ROSTER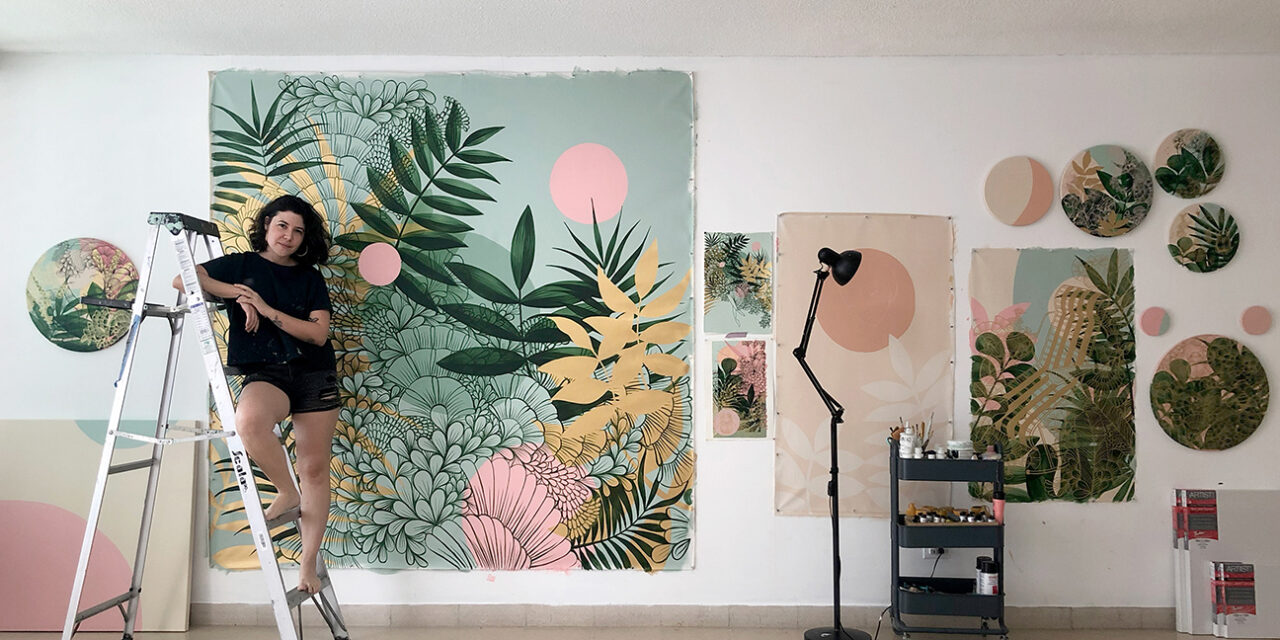 Ben Group, a leading entertainment AI company that enables brands and creators to capture human attention across social media, streaming, TV, music, and film content, is announcing the addition of Colombian artist and designer Remedios to its product licensing roster.
In 2005, Remedios began her artistic journey in Los Libertadores, Bogotá, Colombia, where she studied graphic design and worked in advertising as a designer and art director. In 2010, Remedios moved to her current home, Panama, to design a female line for well-known footwear brand Converse.
Since 2012, Remedios has established herself as a visual artist and her beautiful designs have given her a powerful voice in the art world. Her work has not only been exhibited in galleries worldwide, but has also been displayed in many different embassies, co-working spaces, and hotels. She is part of permanent collections in museums in Latin America and private collectors all over the world. She has been commissioned to paint unique murals for big-name brands like Starbucks and L'Oreal. Impressively, even the First Lady of Panama is a big fan of Remedios' work and has commissioned her to create various works of art for commemorative events. Presently, Remedios joined the artist accelerator 4 Art Partners dedicated to empowering and growing some of the top creative talents and their legacies.
Over time, Remedios has developed her own sense of style and unique design perspective. Remedios describes her work as "a continuous investigation about the connection between nature and memory through a dreamlike language with a particular affinity to intricacy and detail." Utilizing beautiful foliage, little animals, and bright colors, Remedios is able to create a secret garden for the viewer to get lost in within her work. Her pieces evoke a sense of whimsical nostalgia, allowing for a moment of serenity and reflection.