BBC Announces Changes to Licensing Team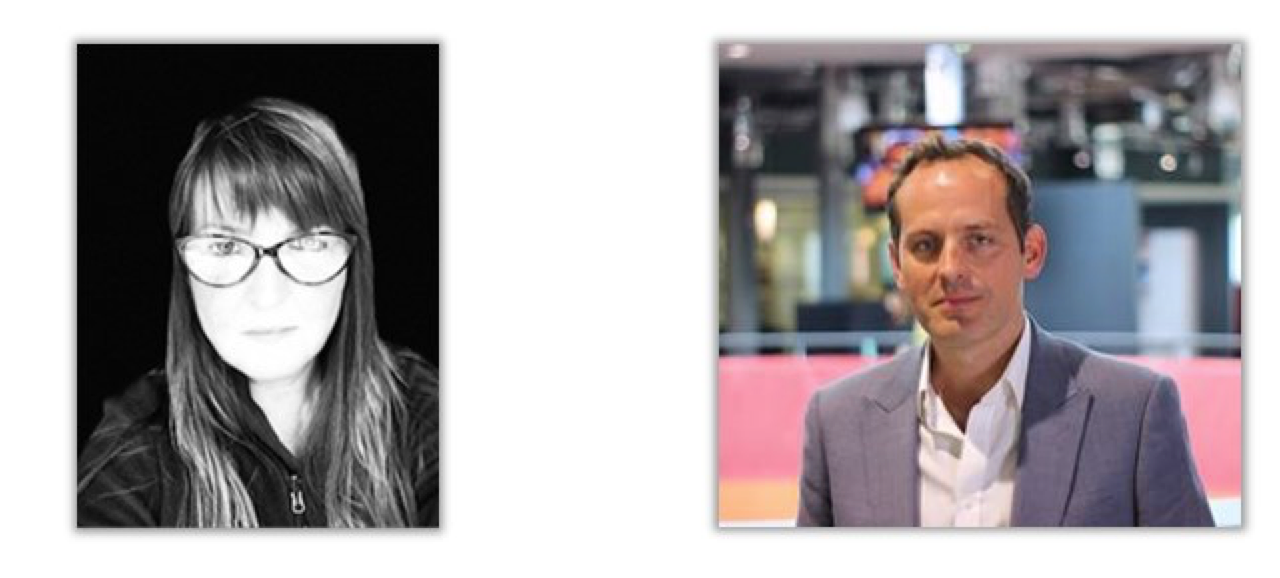 BBC Studios has announced several changes within its licensing team following the departure of Rikesh Desai, the company's licensing director for UK & EMEA. Mandy Thwaites, director of magazines, will take on additional responsibility for the merchandising team, and Mat Way, global director of live entertainment will now also lead the gaming and interactive team. Both will continue to report to Stephen Davies, BBC Studios' managing director of consumer products and licensing.
Stephen said: "Rikesh has been a driving force behind our merchandise and gaming licensing activity for the last few years and he generated a significant amount of new business and growth for the company, the recent ground-breaking Doctor Who game releases and the tidal wave of Bluey merchandise deals to name a few. It's fair to say that he has left those businesses in terrific shape.
"I am delighted that Mandy and Mat have agreed to take on additional responsibilities. Mandy has enormous and impressive experience in business leadership, particularly in the field of licensing, and has deep expertise in stakeholder and client relationship management. She also plays a key role in delivering our sustainability agenda, a key consideration for the merchandise team. Mat, similarly, has a huge depth of experience. His role managing rights licensing for live entertainment has significant synergy with gaming and interactive markets, as evidenced by recent collaborative projects including the Green Planet 5G project.
"Mandy and Mat both bring passion, energy and commercial nous to carry on the excellent work taking place across the consumer products and licensing division here at BBC Studios."
Mandy joined BBC Studios in 2014 and during her time at the company she has managed multiple magazine licensing deals and compliance for over 20 brands, from Gardeners' World, to Countryfile, to Doctor Who, Top Gear and CBeebies. She is also responsible for the recently relaunched topgear.com.
Mandy said: "It couldn't be a better time for me to be joining forces with the incredible merchandise team. We've the launch of Bluey products about to launch in the UK off the back of the show's massive success in Australia and the USA. And then Bluey is off to Europe. Hey Duggee will lead the way as we're soon to roll him out too across European territories. And sustainability is top of my to do list, we've made great strides in this area but there is still work to do."
Mat has worked in the live entertainment team at BBC Studios for 10 years and was promoted to global director of live entertainment in 2018. Following an early career in radio production, Mat has almost 20 years' experience working for world-class content studios. He and his team have delivered landmark projects for the business including, the launch of CBeebies Land and CBeebies Land Hotel at Alton Towers, Blue Planet II in Concert, Planet Earth II in Concert, Doctor Who's immersive production Time Fracture which has just launched in central London, and the Strictly Come Dancing Live Arena Tour.
Mat added: "I am thrilled to be joining the gaming and interactive business where there is already a deeply knowledgeable and passionate team in place. Both the live entertainment and gaming & interactive businesses provide really exciting opportunities to bring our brands to life and engage fans in new ways, and given the synergy between the two areas, I am looking forward to exploring new ways of working together too."
BBC Studios' consumer products and licensing division has recently secured an extensive catalogue of best-in-class licensees in the UK to coincide with the launch of Emmy® Award-winning pre-school series Bluey on CBeebies, new partnerships and renewed deals for Hey Duggee including its first confectionery product with Kinnerton, and successful BBC Earth branded product launches.