Barbie Collection Launching by Kokomo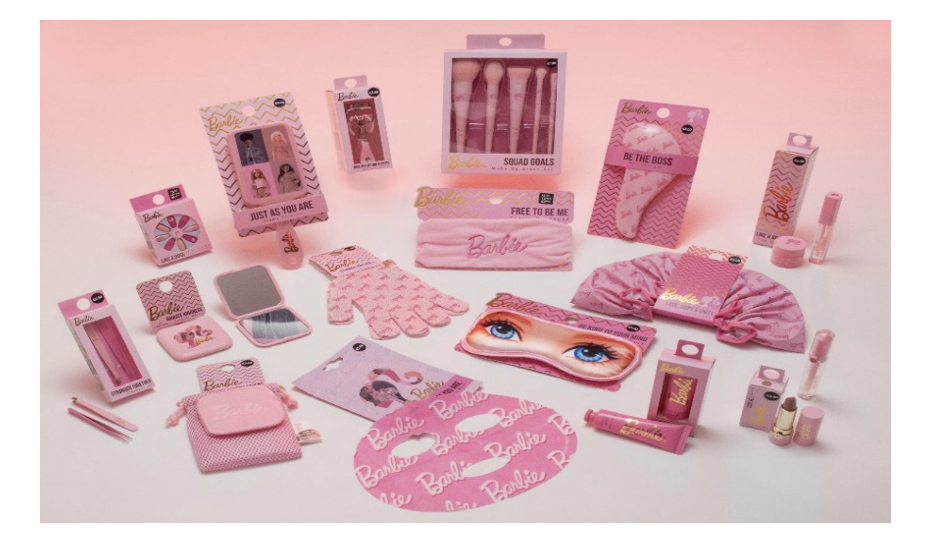 The award-winning licensed toiletry specialist Kokomo has announced it will debut a new collaboration with the iconic Barbie™ brand across a new Health & Beauty range. The brands have collaborated on a dynamic, inclusive, and inspiring collection for consumers, that celebrate diverse dolls, iconic Barbie logos and graphics, and encompass the Kokomo brand missions; 'Be Kind to Your Mind' and 'Just as You Are'. 
The collection of 17 products launches exclusively at Primark across accessories, skincare and cosmetics and is available instore now. The range has been designed to provide a one-stop-shop for adult Barbie fans with items ranging from £1.50 – £7.00.
Since 1959, as the original girl empowerment brand, Barbie has shown girls they can be anything. By providing purposeful play with over 200 careers, highlighting global role models, showcasing diversity and inclusion, and leading the mission to close the "Dream Gap", Barbie continuously strives to help kids reach their limitless potential. As the world's number #1 fashion doll* Barbie doll is an international icon and muse. Today, she continues to spark imaginations and influence conversations around the world. From female firsts to famous collaborations, Barbie doll reflects the times – a snapshot of pop culture.
Mattel has collaborated with Kokomo, an established Health & Beauty business specialising in sustainable, high quality, design-led products to launch a range of self-care products each with its own unique, empowering and positive message.
Laura Jealous, Kokomo's Sales & Marketing Director said "We are delighted to be working with Mattel on such an iconic brand with an important message to inspire and empower, working together we have designed a beautiful collection of Health & Beauty products which we can't wait to see in stores!"