AMONG US Toys Coming from Toikido and YuMe Toys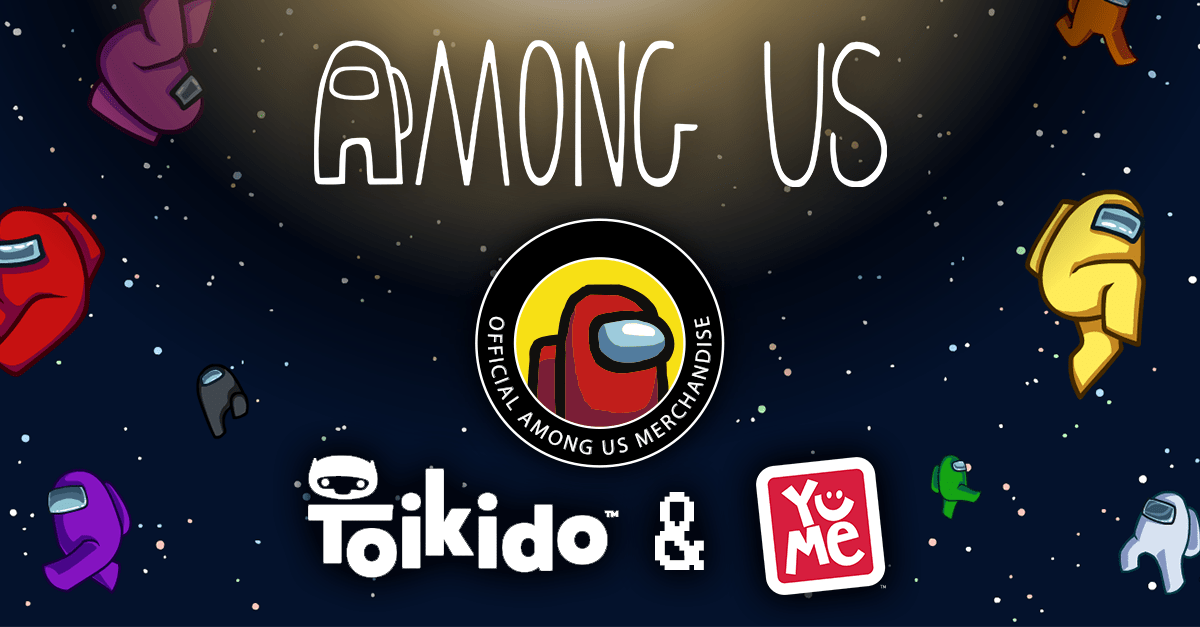 YuMe Toys, an award-winning global toy brand, has announced a new partnership with Toikido to distribute the official Among Us branded toys across the US, Canada, EMEA, Asia Pacific and Japan. The line, which includes Plush Toys, Feature Plush Toys, Capsules, Costumes and Seasonal Items will be available to the trade from May 2021.
The popular online multiplayer game Among Us was the most downloaded game of 2020, with half a billion users last November, according to SuperData. Among Us is currently available on iOS, Android, Nintendo Switch and  PC, with further releases and updates planned for later this year.
"Among Us offers the perfect mix of fun, social factors, and amazing characters," says Darran Garnham, Founder & CEO, Toikido. "Toikido are passionate about giving fans what they love without compromising quality and YuMe Toys are the ideal partner to deliver this."
"We're excited to partner with Toikido to be part of the Among Us gaming phenomenon", says Michael Kwan, CEO, YuMe Toys. "The demand for product from the fan community can be seen through the impressive meme culture and millions of Twitch followers. The YuMe team have responded swiftly to the games' popularity and we're proud to bring this unique toy range to the fans in record time"
The first Among Us toys from YuMe and Toikido will be available to the public at selected retailers across the U.S., Canada and Europe from June 2021.