100 Years of the Laughing Cow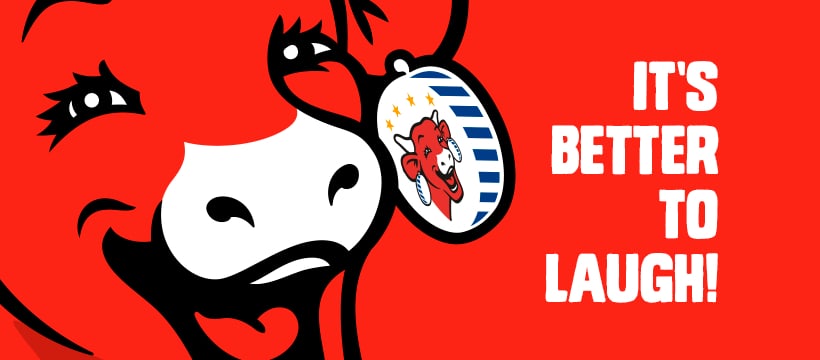 The Laughing Cow turns 100 in 2021 and is readying for a year of celebration.
Created in 1921, iconized by Benjamin Rabier in 1923 and present in more than 130 countries, the one and only laughing brand in the world will be celebrated by its nearly 40 licensees, either in food and non-food, some of them long-time fellows and some other breaking new ones thanks to licensing partners Pink Key Licensing in EMEA, Design Plus Licensing in the US and Infiniss in Korea.
New deals and ones to re-discover include new TV copy, 100 years specific logotype, 100 years limited packaging edition, pop-up store. 2021 will reinforce the brand celebration echoing The Laughing Cow's universal brand mission "It's better to laugh". 
"The Laughing Cow®is the Pop art incarnation of the Mona Lisa," said the American conceptual artist Mel Bochner.