The Importance of Reading, Art and Creative Imagination for both Children and Grown-ups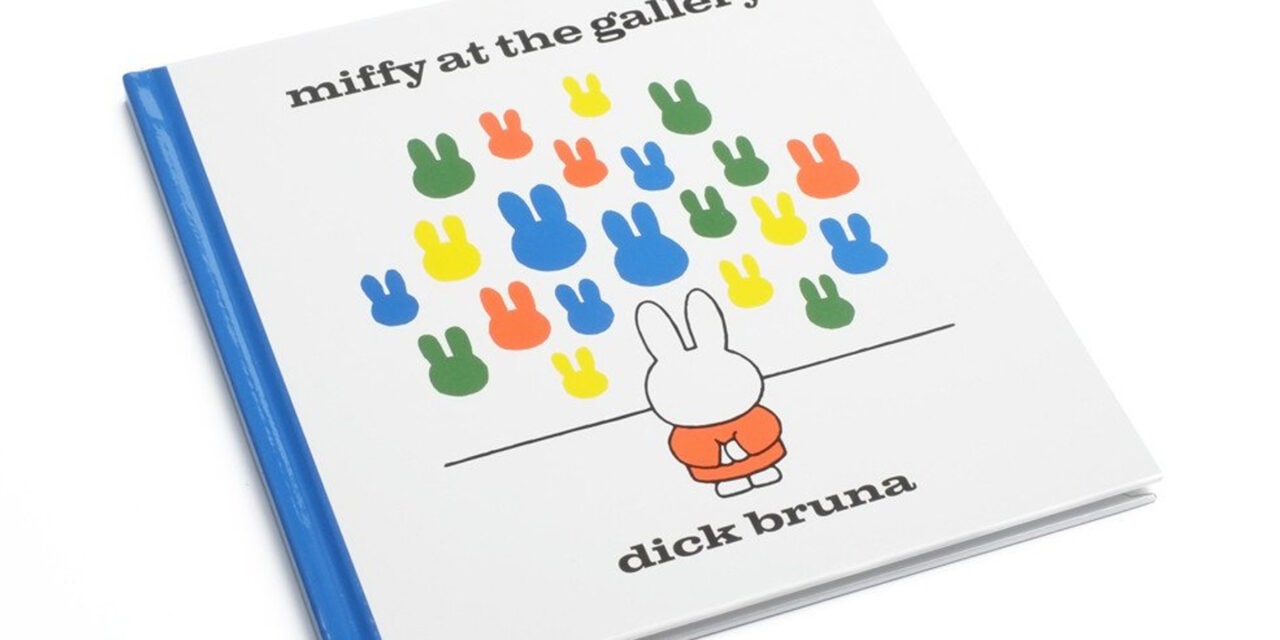 Reading, Art and Creative Imagination are Intrinsically connected and important to make sense of the world around us.
Visiting a museum with your 3 to 4 year old might not sound like an enjoyable experience for both but 'Miffy at the gallery' illustrates perfectly well how this can be shared from a very young age, offering fun and amazement for both the child and grownup.
Inspired by art and the world of a child Dick Bruna created a paradigm in which both very young and old can relate to each other also on more challenging topics.
Apart from spending invaluable time together studies have long shown that art stimulates (social) skill and creative imagination. Early childhood is the ideal moment to share experiences and spend time together because a child's brain is like a sponge and there is a direct correlation between this period and (academic) achievements later in life.
Mercis organizes annually various exhibitions around the world to share Dick Bruna's work and Miffy's 65th anniversary year 2020 is no exception.
Europe
'Miffy, 65 years a source of inspiration' in the Centraal Museum Utrecht features a collection of original designs created by 82 international fashion students from design academies in Nottingham, Hong Kong, Milan, Mexico and Utrecht. These designs were created at the invitation of Mercis BV, the company that manages the rights to Dick Bruna's work worldwide.
This exposition is open until the 20th of September 2020
The 'Miffy Museum' and Studio 'Dick Bruna' are permanent features attracting over 300.000 visitors annually
Asia
A much more extended period has been set aside for the 'Miffy 65 exhibition' which features Dick Bruna's fine art work and tours Japan between August 2020 to December 2021! Cities like Kobe, Osaka and Tokyo will host this experience in venues varying from the Matsuya Ginza Department store to Art museums and Galleries.
Australia
Another curated exhibition 'Miffy & Friends' has traveled from Seoul in South-Korea to Brisbane, Australia.
The QUT Art Museum will feature original works from Dick Bruna to include both Miffy and his earlier highly sought after pocket book designs from the Black Bear collection.
The focus is on how a deceptively unassuming figure, Miffy, has evolved into a globally recognised and much-loved character. A legacy grounded in the 20th century avant-garde–abstractionism, colour theory and De Stijl– owing a debt of influence to the likes of Matisse, Léger and Mondrian.
This exhibition starts in the fall of 2020 and will run until the summer of 2021 visiting art centers in the cities of Brisbane, Sydney and Melbourne.
Miffy embodies a universal language of minimalism, expressing a myriad of emotions and subtle nuances that can be understood across generations and cultural milieus.
Sharing the art and fun of graphic design through colour, line and form to audiences around the world remains something that Mercis, just like Dick Bruna did over his lifetime, stays committed to from the earliest age possible.
For more information on Miffy – www.miffy.com or contact info@mercis.nl