RHS announces Wax Lyrical Fragrant Garden range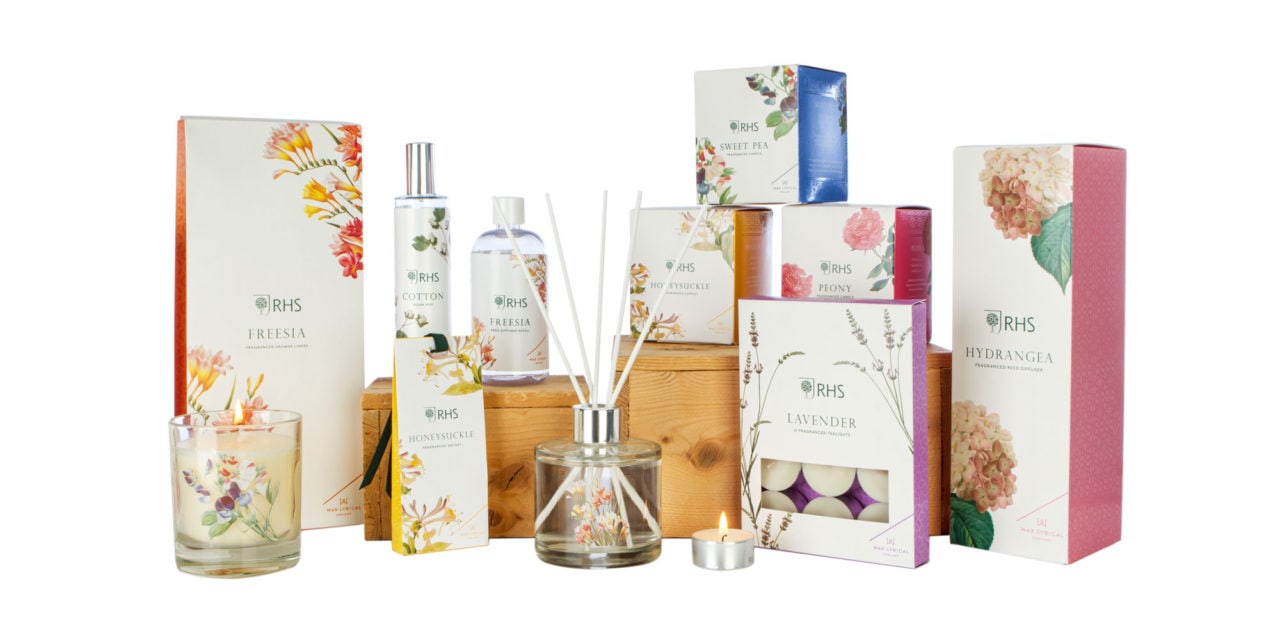 The Royal Horticultural Society (RHS) has announced a new addition to the popular Fragrant Garden collection of fragrances from its successful long-term partnership with home fragrance manufacturer, Wax Lyrical, along with a refreshed design.
Sustainability is also a new theme of the latest range which, like last year's popular wildlife-themed RHS Wildscents range, features alcohol-free reed diffuser fragrances and reusable vessels.
The bright product designs again showcase assets from the RHS Lindley Collections, the world's largest library of botanical art. Striking RHS Lindley art prints adorn the products themselves, while geometric prints inspired by Knot Garden and Parterre, two elegant and beautiful formal garden design styles dating from the 1600s and 1700s, feature on the packaging.
These design styles perfectly showcase these stunning assets and reflect the natural fragrance of flowers with home fragrances blended at the Wax Lyrical site in the English Lake District.
The core market for the Wax Lyrical RHS ranges is mainly adult females with a strong interest in gardening and interior design and decoration, but there is also a strong secondary market of gift buyers of both sexes from young adult up.