REWE Appoints Maya the Bee as Brand Ambassador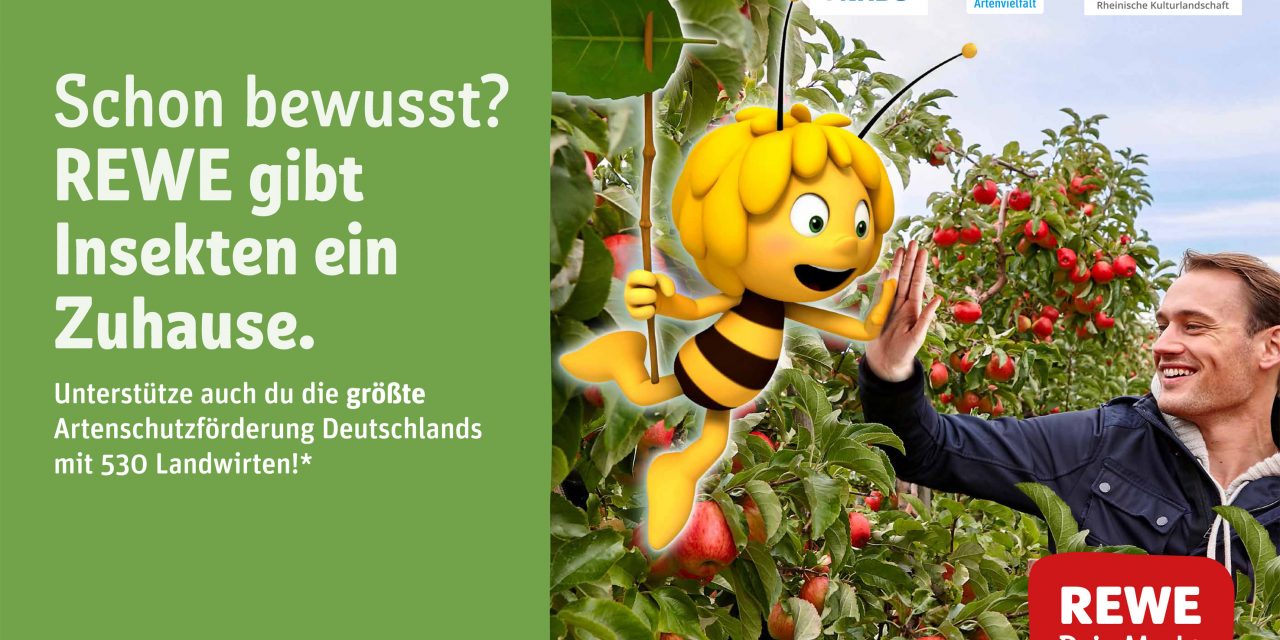 For over ten years, REWE has been intensively committed to bees and other insects, as well as to the protection of biodiversity in Germany. Since 2019, the retail company has been using "Maya the Bee" and her friends as brand ambassadors in its insect protection campaign. A perfect combination, as "Maya the Bee" also stands for insect protection and sustainability with her "Project Poppy Meadow" initiative.
A highlight of REWE's insect protection campaign this year was the annual World Bee Day on 20 May. In its outlets, the communication tools are clearly visible to achieve the broadest and clearest possible awareness among customers. "Maya the Bee" radiates her smiles from the POS displays and posters, and the world's most famous bee is also prominently featured on REWE's website. TV spots on RTL and VOX round off the campaign.
Together with 530 farmers throughout Germany and parts of Austria, the German Nature and Biodiversity Conservation Union (NABU) and the Rhineland Cultural Landscape Foundation, REWE is successfully implementing biodiversity projects such as nesting aids and flowering areas. Thus, the company operates the largest biodiversity promotion in conventional fruit and vegetable cultivation (in terms of cooperation between retail, nature conservation and farmers).
Like REWE, "Maya the Bee" also cooperates with NABU and acts as a testimonial for its participatory campaign "Insect Summer". At the same time, NABU supports Maya and her friends with its know-how on the website www.diebienemaja-bienenschutz.de.