Powerlocus and Rovio Partner to Release Angry Birds Headphones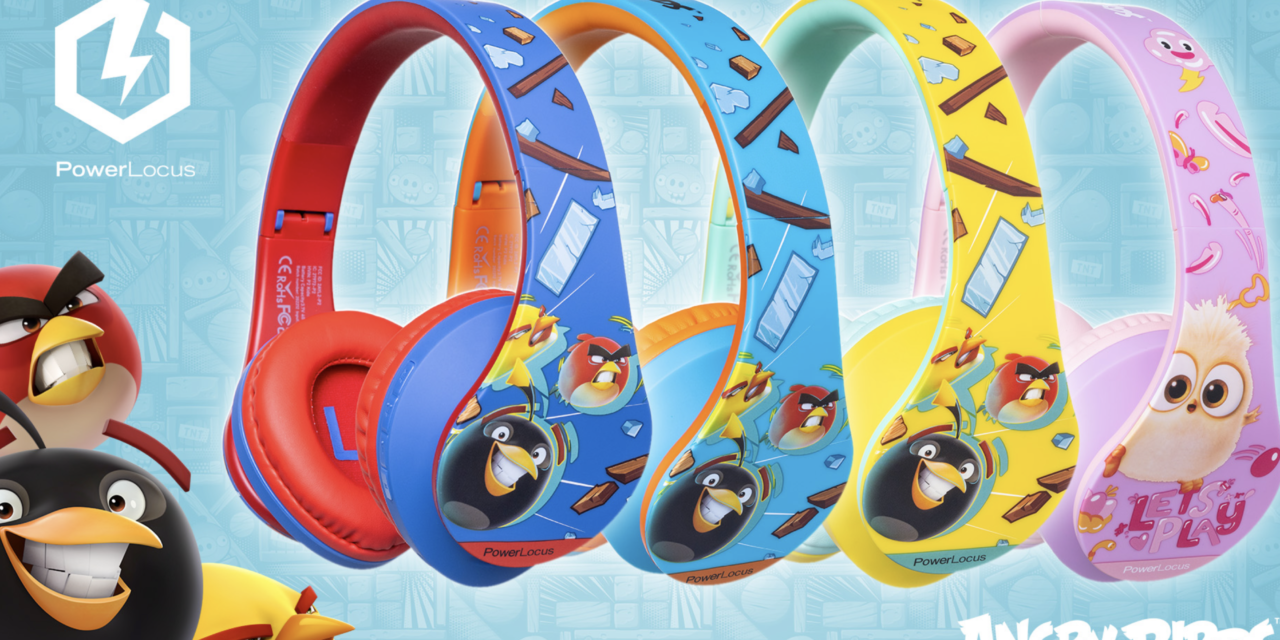 PowerLocus, a fast-growing consumer technology brand, today announced a partnership with Rovio to launch Angry Birds children's headphones, in a deal facilitated by Angry Birds' global licensing agency IMG. 
The high-quality, eye-catching headphones collection aims to make listening to music, watching videos, and remote learning more enjoyable for kids. The first collection of the Angry Birds PowerLocus P2 Kids headphones are made from premium materials and come in four color variations featuring the characters in fun prints.
The wireless headphones deliver crisp HD stereo sound with a great bass, while having a safety volume limitation of 85 db. The foam-lined top and soft protein pads perfectly cover the ears and provide excellent sound insulation ensuring comfort even after prolonged wear. The headphones are also equipped with a microphone, making them suitable for online classes. Meanwhile, the uninterrupted Bluetooth connection with a range of up to 10 meters guarantees trouble-free operation for the little ones who can't stay in one place for long. Compatible with iOS, Android, Windows, Mac and others, the Angry Birds' P2 children's headphones are now available for purchase across the world at Amazon and the official Angry Birds Store.
"We are delighted to be able to extend our fast-growing range of children headphones with these new Angry Birds designs. I truly believe that partnerships like this promote quality time and fun! Although, we have amazingly colorful designed products in-house, joining forces with Red, Chuck, Bomb and the rest of the bird gang will make listening to music even more enjoyable to children and Angry Birds fans all over the globe," says Alexander Glushkov, Co-Founder of PowerLocus.
Over five billion downloads, 25 million social media followers, and 96% brand awareness make Angry Birds a timeless favorite for fans. 2022 was an eventful year for the popular game with the launch of two new games, Angry Birds Journey and Angry Birds Classic, as well as the debut of the first Angry Birds long-form seriesAngry Birds: Summer Madness on Netflix. Additionally, the brand is continuously finding and engaging with new audiences through location-based entertainment and crossovers with other games such as Minecraft and Roblox.