Pete the Cat Animated Content Announced by Amazon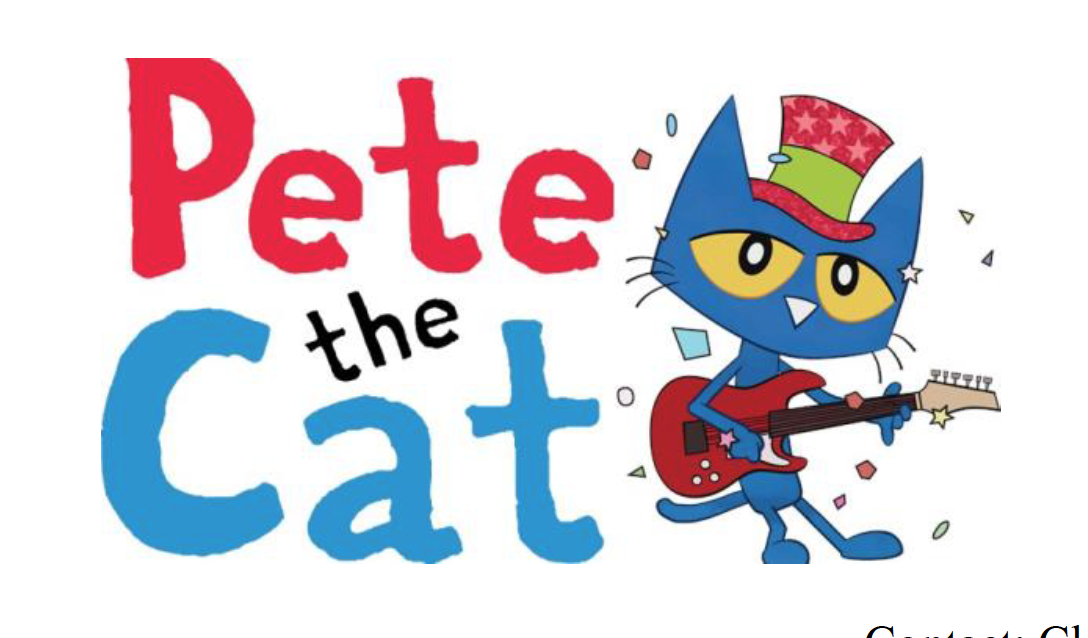 ALCON TELEVISION GROUP AND AMAZON STUDIOS, the producers of the widely acclaimed PETE THE CAT animated series for children now in its second season streaming on Amazon Prime Video, and MERRYMAKERS, INC., an Oakland, CA-based merchandise licensing and gift company, announce a partnership to develop a consumer products program focusing on the PETE THE CAT animated content.
The character Pete the Cat was created by author/illustrator James Dean in 1999 and is the beloved star of over 50 popular children's books. The books have been translated into 17 languages and have received 18 literacy awards to date, including the Theodore Geisel Seuss Award. The series reached #1 on the New York Times Best Seller list for Picture Books.
The fun, musically driven children's series which was nominated for an Annie Award and a Daytime Emmy first premiered on Amazon in September of 2018 and offers more than 25 half hour episodes and 2 holiday specials. The series was developed by Jeff "Swampy" Marsh and jointly produced by Alcon Television Group and Amazon Studios.
The programming won the hearts of toddlers (as well as siblings, parents, grandparents, teachers and others) immediately upon airing. "There's a cool hipness balanced with deep sweetness in Pete the Cat's on-screen community" said Clair Frederick, principal agent at MerryMakers. "It's a space and feeling we all want to share."
Pete the Cat features original music from Grammy Award-winners Elvis Costello and Diana Krall as well as voice performances from Jessica Biel (The Sinner, Limetown), Atticus Shaffer (The Middle) and internationally acclaimed musician KT Tunstall. Alcon's music division, Alcon Sleeping Giant, handles all composing, original music production, sound design and sound mixing for the series.
James Dean and Kimberly Dean, creators of the 50+ Pete the Cat titles, have worked with MerryMakers on the "classic" merchandise program for almost a decade. The IP, which springs from HarperCollins Children's Books' dynamic publishing program, is supported by a strong stable of licensees.
"We're now able to offer a range of PETE THE CAT "looks" to licensees around the world, and we look forward to assembling complementary best-in-class partners based on the animation artwork in conjunction with the classic, said Clair Frederick of MerryMakers.
"We envision product which is fun, bright, and innovative, and which promotes a DIY creative streak and offers a musical flair which reflect the quality programming. Product designs will incorporate Pete's many friends Callie Cat, Grumpy Toad, Sally Squirrel, Emma the Pug, and Gustavo the Platypus, while maintaining a spotlight on Pete's positive characteristics and compelling traits: independence, openness, love of adventure, resilience, and general GROOVINESS!"
MerryMakers' licensing division, established in 2013, represents literary properties DOG MAN, created by Dav Pilkey, and BISCUIT THE PERFECT PUPPY, created by Alyssa Satin Capucilli and Pat Schories, in addition to the publishing-based PETE THE CAT IP. Current partners include University Games, Jay Franco, Children's Apparel Network, Educational Insights, BrownTrout Publishers, Raymond Geddes, and Cubles, among others.
MerryMakers, Inc., established in 1994, designs, manufactures, and distributes a toy and gift line based on bestselling and classic children's books, including PETE THE CAT, DOG MAN, BISCUIT, DRAGONS LOVE TACOS, THE DAY THE CRAYONS QUIT, and DEAR GIRL, and work with creative luminaries including SANDRA BOYNTON, CHRISTIAN ROBINSON, JORY JOHN and PETE OSWALD. For more information, see www.merrymakersinc.com.