New Partnerships for Baby Shark, Paw Patrol and Blue's Clues & You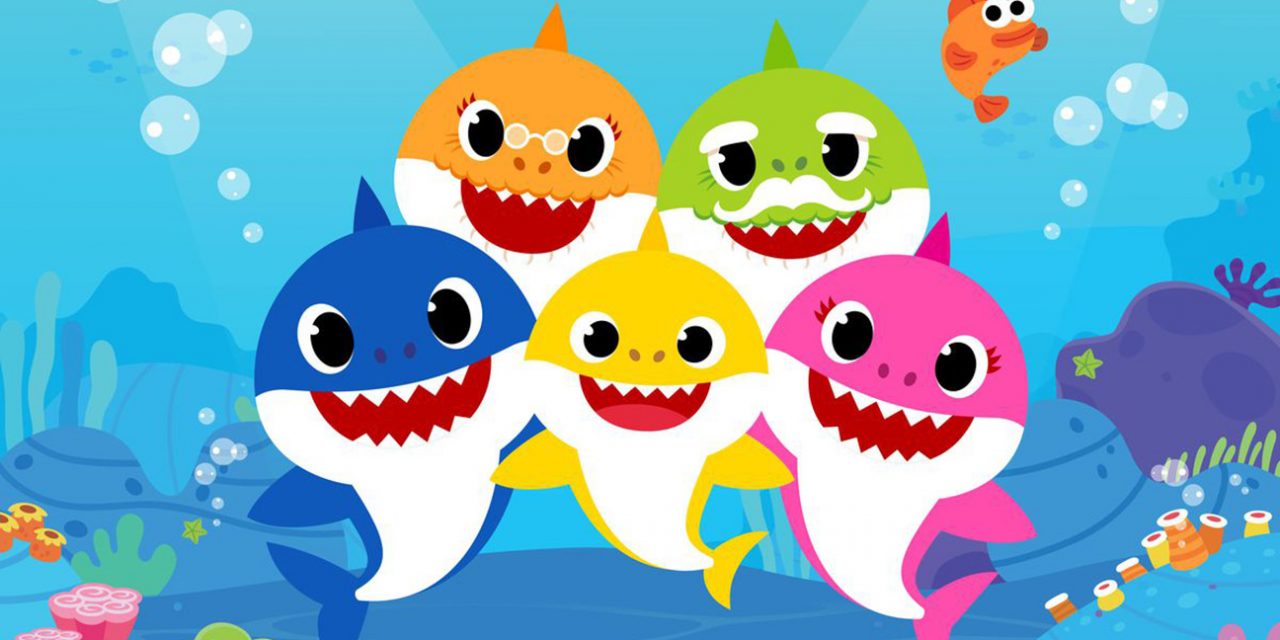 ViacomCBS Consumer Products UK recently announced a clutch of brand-new and renewed partnerships for its Nick Jr. preschool properties, Pinkfong Baby Shark(created by SmartStudy), PAW Patrol (produced by Spin Master Entertainment) and Blue's Clues & You!. The deals, spanning all categories from apparel and toys, to toilet training solutions and outdoor furniture, reflect a buoyant year for the company's consumer products business, with the UK delivering strong double-digit year-on-year growth.
Following the successful launch of Baby Shark's Big Show on Nick Jr., which quickly became a huge ratings driver, Pinkfong Baby Shark has proven to be a licensing hit with agreements secured across multiple categories. The world's favourite little shark will be represented by multiple brands including brand-new deals with Toy Topic (toys) and Alfred Franks (sunglasses). In addition, Solutions EU will develop toilet training products while Alliance Medical will offer branded first-aid kits. Other categories include toys and outdoor furniture, arts, craft, novelty, sensory learning and educational ranges (RMS) as well as cupcakes (Symingtons). A renewed partnership with Character World for Baby Shark has also been agreed for the next two years.
PAW Patrol's successon the small screen and in cinemas, together with the recent announcement of the upcoming PAW Patrol: The Mighty Movie™, is behind the franchise's continued expansion with RMS and ADDO bringing PAW Patrol to the novelty, arts & craft space in brand-new deal agreements. Renewed agreements with Akyroyds, TDP, MV Sports, Solution EU have also been signed.
Blue's Clues & You!, which climbed into the list of top 10 favourite preschool shows in the UK shortly after launch, has experienced strong sell-through at Asda 'George'. A raft of deals for the property have been secured across multiple categories including apparel, accessories, home, arts & crafts, puzzles and outdoor sporting goods, together with FTM deals with Smyths and Character.com.
Venetia Davie, VP, ViacomCBS Consumer Products, UK, Ireland, ANZ and Israel commented: "Baby Shark, Blue's Clues & You! and PAW Patrol are preschool favourites amongst young children and parents alike. PAW Patrol has established itself as a true evergreen and continues to deliver. In 2021 we saw an uptick in consumer awareness and engagement with the release of Paw Patrol the movie, which drove consumer products sales, In 2022 we are working closely with Spin Master Entertainment to maintain that momentum with 3 new content themes before moving into the pups 10-year anniversary and sequel movie in 2023. Blue's Clues & You! Saw strong sales out the gate, so much so that in 2021 our key challenge has been keeping toys in stock. Baby Shark is a very promising new franchises, and in 2022 we will see significant growth in both infant and pre-school categories. It is a privilege to be the home of such strong pre-school brands."