Maestro Media set to launch new card game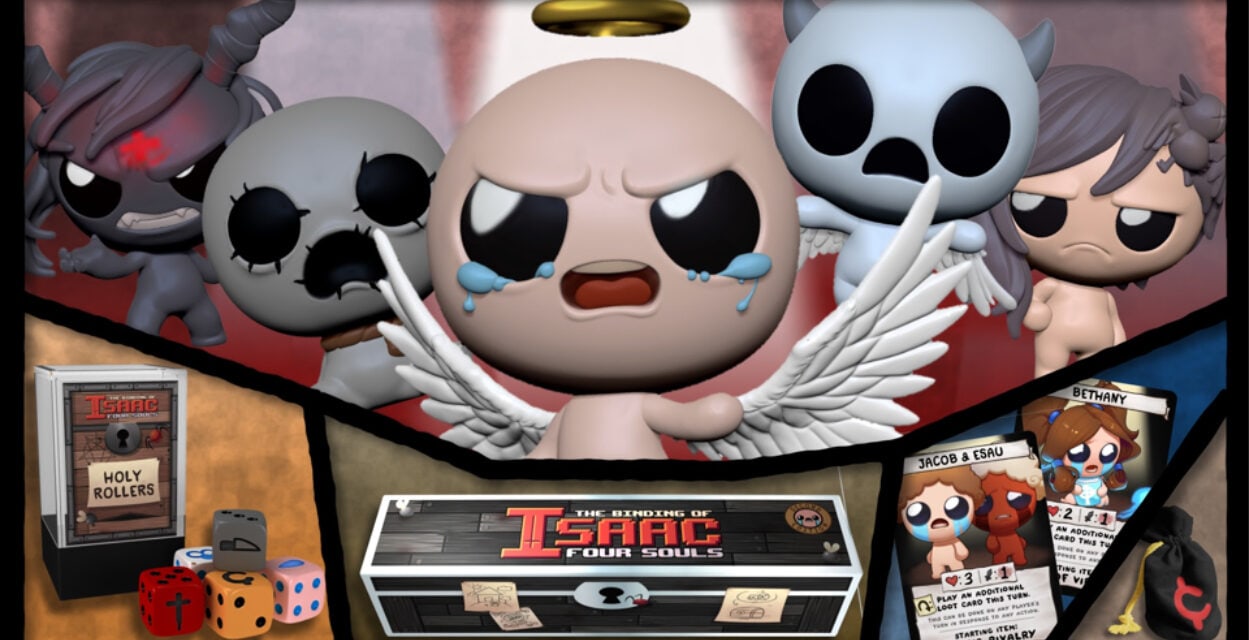 It has been announced that video game franchise The Binding of Isaac will launch a brand-new edition of its popular card game – The Binding of Isaac: Four Souls – this summer, in partnership with Maestro Media and in association with Studio71 Games. A first of its kind full-service strategic product and business development firm, Maestro Media works with creators and entrepreneurs to deliver experiences and products directly to consumers through engagement and positive brand sentiment. As one of Maestro Media's first major projects, The Binding of Isaac: Four Souls: Requiem will be the next expansion for the card game based on the popular The Binding of Isaac video game IP, which also released a major expansion The Binding of Isaac: Repentance on Steam in March, and will release on Nintendo Switch and PlayStation 5 later this year. The Kickstarter for the card game launches in June and offers fans even more exclusive opportunities around the beloved franchise.
Maestro's Founder and CEO, Javon Frazier, will work closely with The Binding of Isaac game creator Edmund McMillen on the launch of the new card game. Frazier has previously worked with McMillen on The Binding of Isaac: Four Souls and Tapeworm, and this next launch will continue to expand on that partnership. Fans are encouraged to visit thefoursouls.com to sign up for updates around the new campaign.
"This is the next big step tied to everything Edmund and I have been working on together," said Javon Frazier, Founder & CEO of Maestro Media. "With the first The Binding of Isaac card game based on the well-known video game IP, we were blown away by the fan and community reception, exceeding all of our expectations, so to be able to expand on that property and launch something new for fans connected to a brand they love is just a dream come true."
"Working with Javon the last couple of years has been a tidal wave of endless fun," said Edmund McMillen, creator of The Binding of Isaac. "He and his team have gone above and beyond to ensure fans of my work can experience it on a whole other level and finally get their hands on physical goodies and merch I've been wanting to make for years, so I'm excited to jump back in this year and bring a ton of new stuff to fans."
As part of its upcoming slate of projects, Maestro Media will also work in association with Studio71 Games to continue to expand popular game franchises, including Umbrella Academy and Tapeworm, in addition to the massively popular The Binding of Isaac.
"We really enjoyed working with Javon and Edmund on the last The Binding of Isaac card game and we're thrilled to partner with them again on this sequel," said Adam Boorstin, Co-CEO of Studio71. "We look forward to seeing the fan reaction to this exciting new game."
Previous crowdfunding projects that Frazier has spearheaded have amassed more than $8MM in total funding, with the largest one receiving $2.7MM. In 2020 alone, he drove over $1.5MM in crowd fundraising.