Interview: Saphia Maxamed, Founder, Black Lives Matter Licensing
As it is announced that BLE will back the Black Lives Matter movement with a catwalk show at the Culture & Unity catwalk show on Thursday 22 September, we talk to Saphia Maxamed, Founder, Black Lives Matter Licensing.
You introduced Black Lives Matter to lots of people for the first time at BLE 21 and you also had a stand on the show floor. What did that presence achieve for you?
Being able to talk about the Black Lives Matter movement at BLE was so impactful. On its own, that support was incredibly profound, thanks to BLE and the Informa team who threw all their weight into it.
On a personal level, it's still very emotional. All of a sudden, we're having to speak with conviction about everything we've been through. We have to be, "Oh, yeah, it's all good now." And that's hard. It is really emotionally charged for anyone to go through, not just me. It's an awkward, uncomfortable and painful conversation to have, but it's a conversation that needed/and still needs to happen.
Having a platform like BLE meant I could speak with conviction and be vulnerable and share the message to join us on the journey. During the show, we had so many people coming to us asking for help. Those kinds of conversations give us a whole new way of planning our movement. We started thinking, 'if somebody can't take the license, maybe they can do consultation with us' – it's still supporting the movement and allowing us to move forward positively together.
We've been in conversations with almost every retailer we saw at BLE, including about seven buyers from ASOS who put us in touch with their D&I team. We're also having conversations with Tesco and Primark and HMV. In fact, HMV wanted everything immediately, they are thinking of an impactful activation.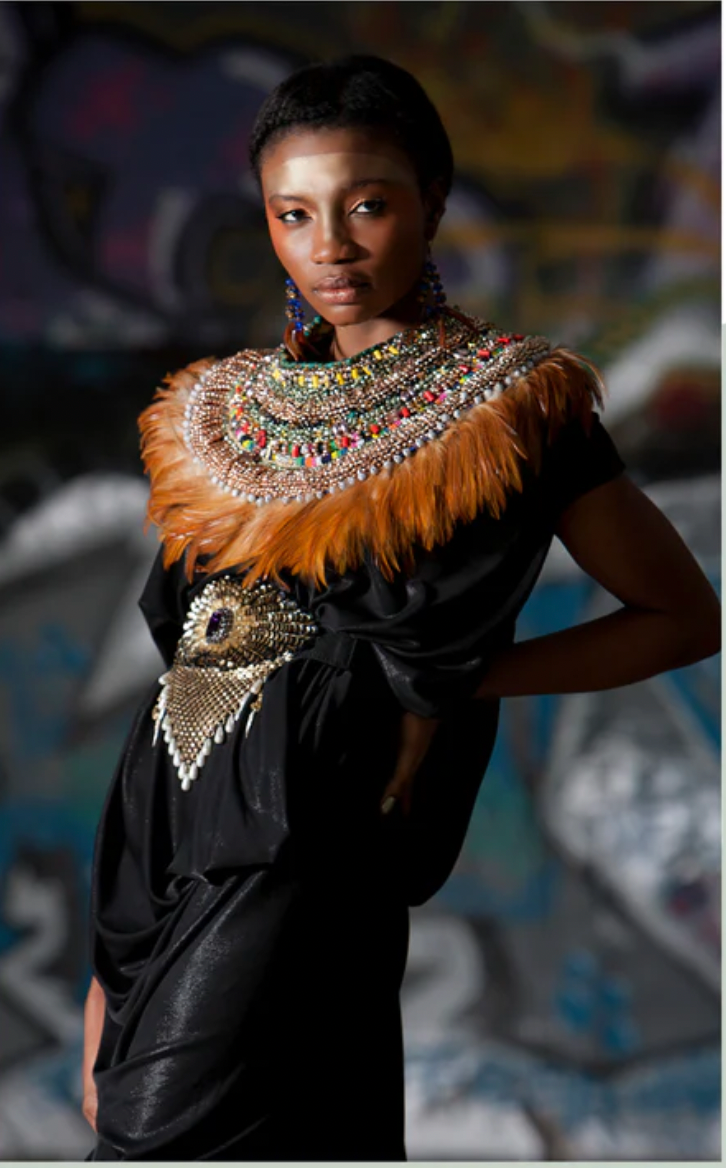 That's so good, because sometimes you find people are full of conviction in the moment, but many don't follow up with an action.
We know it's not overnight. We understand that. We're in it for the long haul. We want these to be conscious, deep and meaningful actions. It absolutely can't be a logo slapping job. And, since BLE, everyone wants to have those deeper conversations.
Where is the licensing industry when it comes to D&I? Are we progressive? Are we behind other industries? How much more needs to be done?
I would say it's behind. Progress is slow. I am not going to sugar-coat it.
I keep hearing people saying, 'we need to do things properly,' 'it takes time', and I get that it's not easy to figure out a proper, credible product offering. But, can I also say, you don't need the full shebang, you can just start with one thing – that's still progress.
For example, Black people are discriminated against for our hair because nobody understands it. So that could be something you focus on. Or our body shape. We get labelled as plus size when we're not. We're just different. We don't fit into jeans in this country because technologist don't know how to work with our body.
I have seen incredible examples of businesses getting D&I right and doing it authentically, where they've partnered with Black licensees on a brand featuring Black characters, and that result is a credible licensing programme. This is progress. And, yes, there is progression from where we started to where we are now, and I think the more people start seeing products created in this way out in retail, the more it will happen.
You're back at BLE this year, and you have a stand, but you're also planning the Culture & Unity catwalk…
Yes, it is super exciting. BLE are putting so much thought and effort into this – they want it to be done correctly. So, this partnership is an incredible chance not only to showcase what Black Lives Matter can look like in an M&S store, for example, but we can also showcase these amazing Black designers who can give retailers an idea of what product from a Black owned brand can do in terms of consumer products.
So, the four brands include three incredible designers in their own right. We have Anita Quansah, an accessories designer whose pieces combine African tradition with a westernised mind. She's part of the Africa Show at the V&A. Her designs are very high end.
Then we have Sibu a founder of Jaded Life fashion label, he is a Black designer but also comes from LGBT+ community. He has been creating amazing fashion pieces out of Levi's waste denim – he brings value to Levi's waste whilst helping to save the planet. His brand ethos is all about sustainability. He's actually showcasing his collection at London Fashion Week and then it's coming straight onto the BLE runway.
The last designer is Bunmi, who is a bridal and haute couture designer, her pieces are beautiful, she loves to design pieces in bold colours. And the fourth brand is, of course, Black Lives Matter, and we will see the Fashion UK collection on the catwalk.
In addition, we have incredible performances from beautiful African drummers, contemporary dancers from the LGBT+ community, and Cardi B and Idris Elba's DJ, DJ Longers. It is definitely not to be missed.
Why do you want people to visit you on the stand?
To have a conversation with us. It's as simple as that. Let's talk about how you can make a difference, and we'll support you, whichever level you want to come into the movement.