Inspirational licensing from Brand Liaison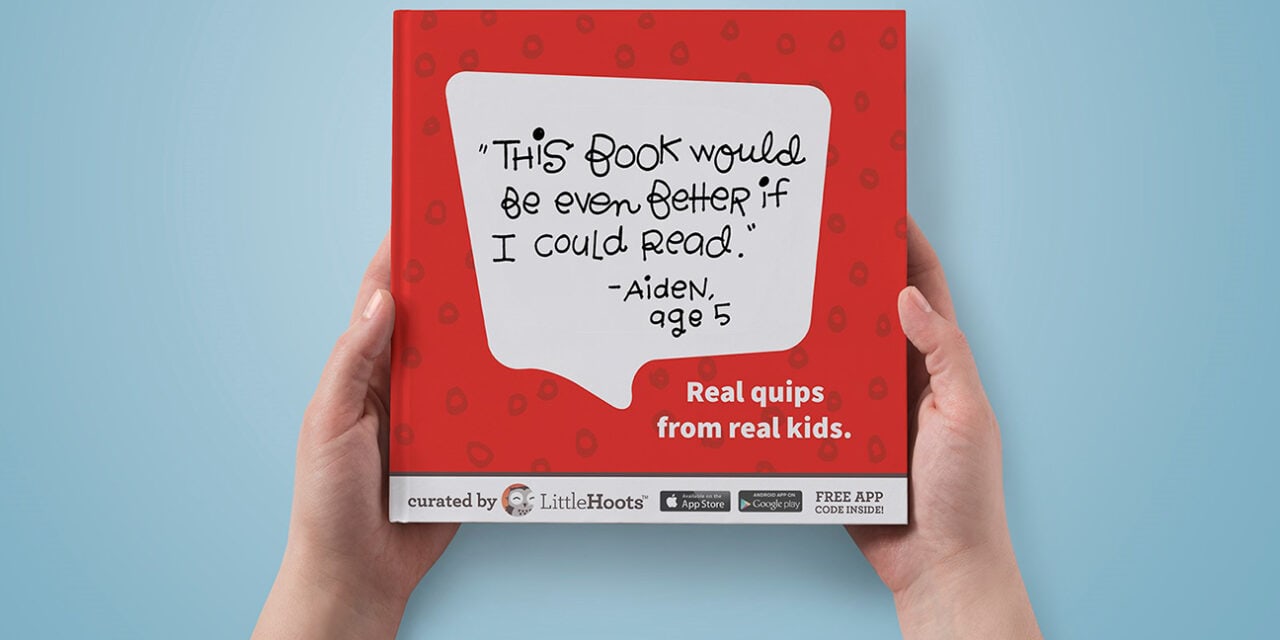 With so many facets of society in transition, the Brand Liaison has identified a strong market trend with many manufacturers adding uplifting inspirations and humorous messaging to their products, hang tags and marketing campaigns.
The Brand Liaison is now licensing multiple collections of motivating quotes from inspirational leaders and best-selling authors such as Daymond John, David Tutera, Dr. Rick Rigsby, Jill Liberman's Choose Happy, artist Grace Ciao and humor from sources such as Coedikit, Kate Smith and hundreds of thousands of little children from the website and app "LittleHoots!"
Of course, traditional products for messaging including greeting cards, social stationery, journals, and calendars remain popular, but The Brand Liaison is also working with leading manufacturers of products such as wall décor, desk accessories, coffee mugs and hydration as well as throws and decorative pillows and home décor items to help motivate, inspire, and celebrate life.
Daymond John: Since building the game-changing fashion brand FUBU, Daymond John continues to be an entrepreneur and an inspiration in every sense of the word. The "people's shark" on the 4-time Emmy Award winning Shark Tank, and New York Times best-selling author, the branding guru and highly sought-after motivational speaker shares inspirations such as "Go the extra mile, there is a lot less traffic there", "Anything worth doing, is worth overdoing" and "There will never be a perfect time, only a perfect use of time."
David Tutera, the celebrity event planner, designer, author and television star is an inspirational leader with an infectious enthusiasm for living life to its fullest. He reminds to embrace life's important moments and enjoy each day: "Everyday is a celebration", "The little things in life, are the biggest moments to cherish" and "Always dream bigger, anything is possible".
Dr. Rick Rigsby became an internet sensation when his speech, 'Lessons From a Third Grade Dropout' topped over 300 Million Views. The Amazon, Wall Street Journal and USA Today best-selling author is an internationally acclaimed motivational speaker proclaiming inspiring quotes including, "How you do anything is how you do everything," "You are what you repeatedly do" and "You'd rather be an hour early than a minute late."
Jill Liberman's Choose Happy. Jill wrote the book on happiness, literally! Media veteran, sought-after motivational speaker and best-selling author Jill Liberman speaks all over the world on the power of happiness. She believes when you are happy you can do anything. Her inspirational brand Choose Happy spreads positivity and optimism, something we need now more than ever. Daily inspirations as "When you smile about the life you live, you end up with a life worth smiling about", "No one is you and that's your superpower" "Make today so awesome that yesterday gets jealous" and "Today is a good day for a good day" are among the inspirational sayings Jill has created with your happiness in mind.
Grace Ciao is a fashion illustrator known for her signature floral designs and uplifting quotes, whom she affectionately calls Bloom Quotes, will be made available for licensing this Fall. Flowers never go out of trend and the Bloom Quotes collection feature gorgeous bursts of color with empowering messages such as, Grow through everything you go through and Big ideas have small beginnings. Her watercolor artwork and uplifting expressions has drawn collaborations with some of the most prestigious brand in the world, such as Chanel, Dior, Fendi, Prada, Bvlgari, Estee Lauder, Kate Spade, Elie Saab, Salvatore Ferragamo and Saks Fifth Avenue amongst others.
LittleHoots is a compilation of over 500,000 real quotes and conversations with young children. The innocence and wonder of youth provides both heartwarming messaging and laugh out loud humor. These little gems are profound, honest and unexpected…we dare you not to smile. "I'm not gonna wipe off your kiss Momma. I'm going to take it with me today, "Dreams are made for going exactly wherever you want to go" and "I wish you were me so you could see what I see".
Finally, Coedikit offers serious humor reminding us not to take ourselves and all of life's little absurdities too seriously. Covering all topics from relationship, love, the office, drinking, coffee, holidays and more. With sarcastic and humor such as "After Tuesday even the calendar says WTF", and "Is it time for your medication or mine", Coedikit shows us all that life is a crazy journey and its okay to laugh out loud.