Guru Studio Signs Multiple Deals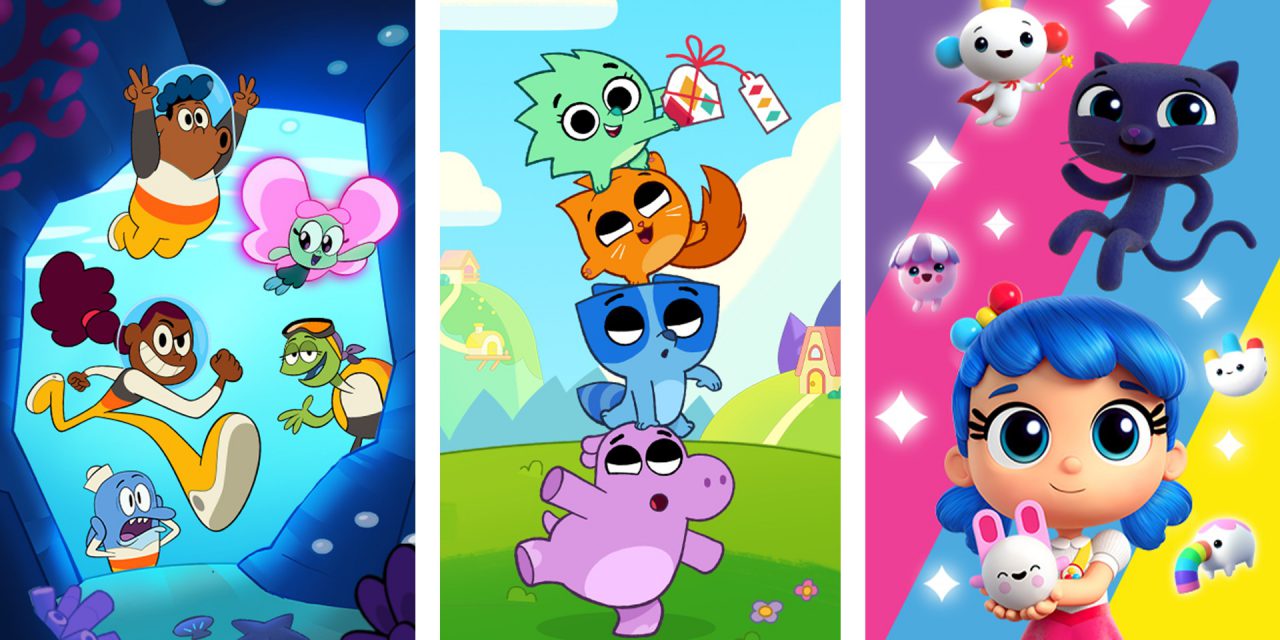 Toronto-based children's content producer Guru Studio has signed a slew of new international broadcast deals for its newest preschool series Pikwik Pack and its hit Emmy-nominated True and the Rainbow Kingdom.  

Pre-Sales for Pikwik Pack include Super RTL (Germany), Canal Panda (Portugal), HOP (Israel), and Minimini+ (Poland). The series has been previously acquired by Disney Junior (US, Australia/New Zealand, Korea and India), Hulu (US), and Treehouse (Canada).
The strong lineup of new broadcast partners for True and the Rainbow Kingdom include TVP ABC (Poland), 9Go! (Australia) and AFN (US Military). Having previously acquired True and the Rainbow Kingdom Seasons 1 and 2, HOP (Israel) and Star Channel (Greece) have quickly acquired Seasons 3 and 4, with HOP having also signed on as the L&M Agent in Israel for the series.
"We're seeing tremendous enthusiasm from broadcasters for our incredible lineup of originals," said Jonathan Abraham, VP of Sales and Business Development at Guru Studio. "Pikwik Pack is gearing up for its Disney Junior launch this November and is attracting top-tier preschool partners, True and the Rainbow Kingdom continues to rate extremely well around the world, and we're so excited for buyers to dive into our newest original series, Big Blue, at MIPCOM."

Along with Pikwik Pack and True and the Rainbow Kingdom, Guru Studio's line up of originals includes two-time Emmy nominated series Justin Time, and its newest original series Big Blue which is debuting at MIPCOM's virtual market this year.

New series include:

Big Blue (52×11', ages 5-9) follows underwater sibling adventurers Lettie and Lemo, leaders of a quirky submarine crew bound to protect a magical ocean fairy stowaway named Bacon Berry as they discover deep conflicts among the denizens of a vast ocean-covered planet. The series is packed with comedy and high stakes adventure and will inspire kids to make their world a better place as they dive deep into the mysteries of the ocean.

Pikwik Pack (52×11', ages 2-5) follows Suki the hedgehog, Axel the raccoon, Tibor the hippo and Hazel the cat (the Pikwik Pack) as they deliver surprise-filled packages to the charming residents of Pikwik. Preschoolers are going to fall in love with the adorable characters and stories packed with huge laughs, inspiring adventures and big beating hearts. 

True and the Rainbow Kingdom (30×22′, 5×22′ Seasonal Specials + 1×44′ Holiday Special & Bonus Content) has quickly built a massive global following with its timely message of empowering children to be mindful, courageous and respectful of all living things. True is everything you'd want in a hero: she's brave, smart and compassionate. She doesn't wield a sword or wave a wand, but instead, it's her kindness, confidence, selfless nature and care for the world around her that makes her aspirational for girls and boys.

Justin Time (74×11' episodes & 2×22 mini movies, preschool): Justin and his imaginary pals Olive and Squidgy travel in time to every corner of the world, as Justin's imagination catapults them into larger-than-life historical adventures. The series draws on the timeless themes of fun, friendship and adventure. The two-time Emmy-nominated series now airs in more than 138 countries worldwide and continues to be a top-rated show on Cartoonito and many other channels.