Dandeloo Unveils Two Animated Projects at This Year's Cartoon Forum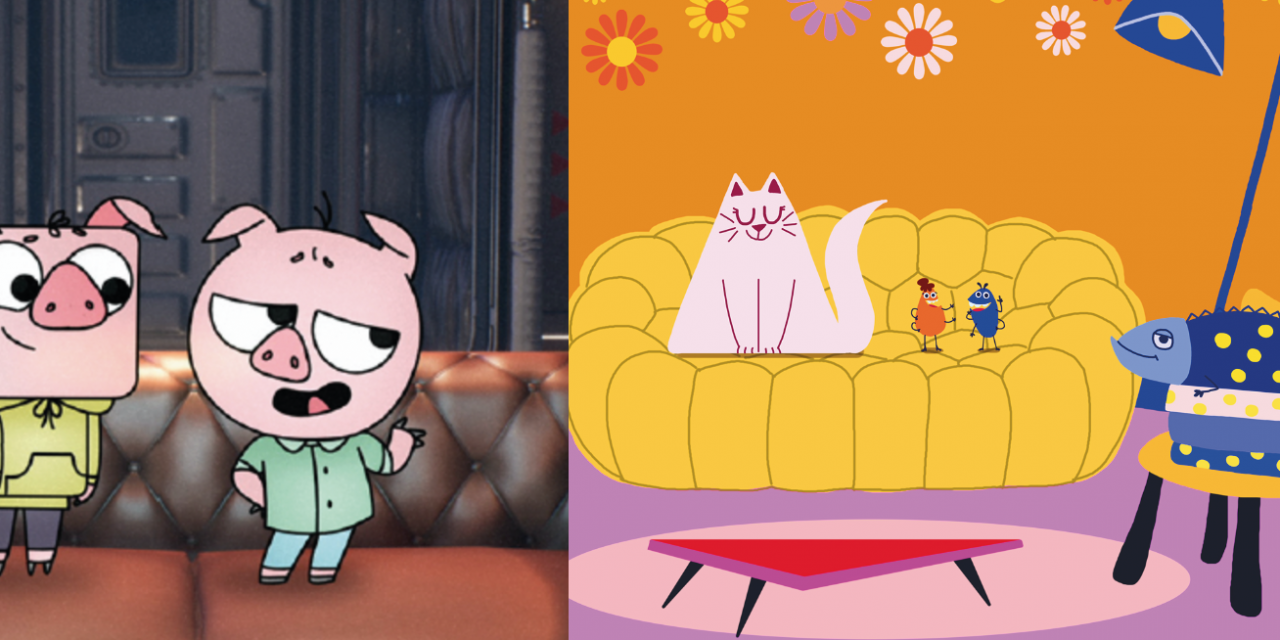 Emmy Award-winning French animation production and distribution company Dandelooo will be unveiling two new ORIGINAL animated TV projects aimed at upper pre-schoolers and 6- to 11-year-olds, It's Your Body! and Space Ham (in co-production with Danish company MiniCosmos) to potential industry partners at this year's Cartoon Forum in Toulouse (20 – 23 September 2021).
Directed by Yulia Aronova and Eloïc Gimenez and produced by Dandelooo the edutainment comedy series in 2D, It's Your Body! (39 x 7') explains the physiological phenomena of the human body (secretions, physical manifestations …) to children in a fun way, sometimes in relation to emotions, but always from the point of view of… animals! Why do humans blush when they are embarrassed? Why do they cry when they are hurt? What do they mean by "my stomach is in knots"? Who ever heard of a rope in a stomach! A great many questions, to which each animal has its own more or (frequently) less sensible answer, illustrated in hybrid motion graphics, and which they will try to force the others into accepting…
Every day at the same time, while the owners of the house are absent, Louise the robin, Cameron the cat and twin fleas Jazz and Anna, gather to watch their favourite TV series "Passions of the Heart". Their goal: to understand the strange reactions of humans through the things they see on television! Rosa the chameleon will give them the REAL scientific answer.
Dandelooo will also be showcasing Space Ham (52 x 9'). Directed by Nicolai Viewerth, the 2D and 3D comedy series is a co-production with MiniCosmos, Denmark.
Do you remember back in the day when you had sleepovers with your best friend? Those fantastic evenings where you just played games, talked, watched movies, read comic books, and listened to music together until it was impossible to keep your eyes open. Imagine if that was every day – and in space!
Two pigs, Tim 'a thinker' who likes to have his life in order and Carl 'a doer' who doesn't think about the consequences of his actions before it's already too late, guard a space station on an asteroid far, far away. They are best friends, skilled in their hobbies, but aimless at handling their trusted positions as their "trying to be an adult" causes chaos rather than safety.
Commenting on the projects, Emmanuèle Pétry Sirvin, Co-Founder of Dandelooo, said, "I fell in love with Space Ham at Cartoon Springboard. This project is the best example of a great 'creator driven' comedy series I can think of that's come about in the past few years!
It's Your Body! aims to help children understand their own body reactions and the emotions linked to these reactions in a fun way and we will not avoid all the 'yucky' stuff too! Even parents will be surprised as well!".