Cloudco and Moonbug to Launch Season Two of Care Bears: Unlock the Music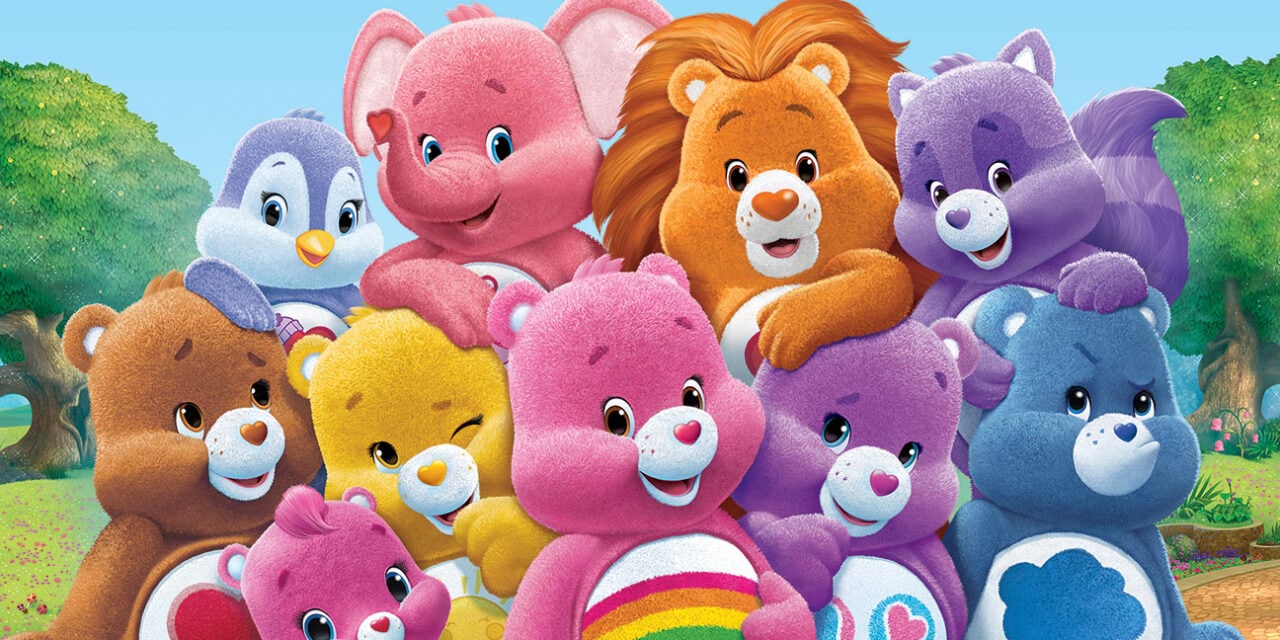 Cloudco Entertainment, owner of iconic entertainment brand Care Bears, and Moonbug are set to launch the much-anticipated second season of the Care Bears: Unlock the Music series of original music videos on the Care Bears' YouTube channel beginning May 8, 2021, with a new video rolling out thereafter on a weekly basis. 
In August 2020, Cloudco and Moonbug launched the Care Bears' "YouTube-first" animated music video series featuring the Care Bears characters and original pop music. The series, entitled "Care Bears: Unlock the Music," features all-original music videos and pop songs in a 2D animated series meant to complement the Care Bears: Unlock the Magic TV series in style and tone while incorporating elements that make it appropriate for the digital platform. Since its launch, kids and families have been actively engaging with the content, and Season 1 garnered nearly 95M views and generated over 130K new subscribers to the Care Bears' YouTube channel.
Building off of the immense success of Season 1, Care Bears: Unlock the Music Season 2 will feature 20 brand-new original music videos that will introduce all-new Care Bears and highlight kid-relatable Care Bears' themes such as sharing and caring, friendship, the power of hugs, and how it's okay to sometimes feel grumpy inside. The music video drops will align with new product launches and the music will have a contemporary pop/dance sensibility, mixed with a sprinkle of 80s synth sounds as a nod to the Care Bears' roots and nearly 40-year history. The music videos will make kids want to move and dance, while also being enjoyable for the whole family to watch.
With more than 550 hours of content distributed on more than 100 platforms globally, including YouTube, Netflix, Hulu, Amazon Prime Video, Joyn, Sky and Roku, Moonbug is at the forefront of children's programming worldwide and boasts a lineup of global sensations including Cocomelon, Blippi, Little Baby Bum, My Magic Pet Morphle, and many more, available in 26 languages.
"Season 2 of Care Bears: Unlock the Music will continue to deliver the engaging and entertaining experience kids and parents have grown to love. We are thrilled the Care Bears YouTube channel is flourishing in the Moonbug network; the number of new subscribers not only underscores the appetite for new and original Care Bears content, but also how important a strong digital distribution strategy is to building retail success." – Dan'l Hewitt, Head of Global Business, Moonbug
"We're ecstatic to see the momentum of Care Bears: Unlock the Music continue with a season 2 of more original pop songs and more music videos. Our dance skills at Cloudco were getting a quite rusty over the last year, so the timing is great to pick up some new moves from the Care Bears as we all emerge from this global pandemic and return to our previous disco/break-dancing/hip-hop obsessed public lives." – Sean Gorman, Cloudco Entertainment, President
Like season 1, Moonbug will co-own season 2 of Care Bears: Unlock the Music with Cloudco and is responsible for global distribution, along with distribution of the Care Bears back catalogue on YouTube which features nearly 40 years of sharing and caring.