Clean Kitchen Expands into CP with The Point.1888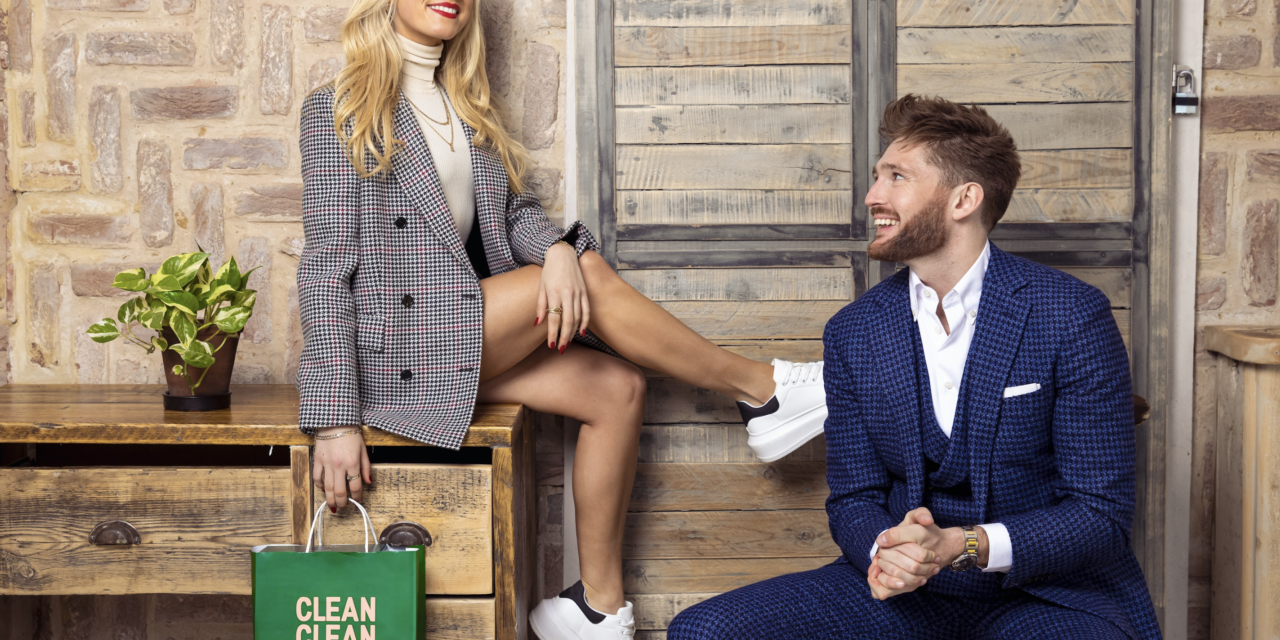 Clean Kitchen Club, the fast-growing and disruptive plant-based food brand, has signed retail focused, brand extension experts The Point.1888 as it looks to explore licensed consumer products.

Clean Kitchen Club is a new approach to eating delicious, plant-based food. Co-founded by Verity Bowditch and Mikey Pearce in 2020, the brand is on a mission to transform the plant-based industry as we know it, taking fully sustainable plant-based food and carbon-neutral packaging to a mainstream audience. The ever-expanding menu contains a range of burgers, bowls, salads, wraps and desserts and has been a huge hit with consumers. The success it has enjoyed over the last two years has been phenomenal, with over 5 sites already open – including a brand new 2,411 square- foot flagship restaurant at Battersea Power Station, launched in October – and plans for more in 2023.
Verity and Mikey have also seen success this year by completing a funding round that saw former CEO of McDonalds, Steve Easterbrook; entrepreneur Grace Beverley; ex-chairman of Quorn Clive Sharpe and TV personality Spencer Matthews among those investing in the brand.
The monies raised will be used to fund other exciting brand development plans, including the growth of their catering business, which already includes the likes of Amazon, Dior and Sky Studios in its portfolio. The move into product meanwhile opens the possibility of snacking, ready meals, grab & go items in supermarkets, as well as opportunities to explore other FMCG products, clothing, publishing, events and much more.
The Point.1888, the licensing agent behind Team GB, Barratt, CoComelon and many other licensing programmes, matches brands with retailers and manufacturers to create powerful new products. Their success and ambition to deliver products with true purpose for their brands, matches Clean Kitchen Club's passion to deliver sustainable and carbon neutral plant-based food.
Verity Bowditch, Co-Founder of Clean Kitchen Club, said "Here at Clean Kitchen we are on the mission to bring plant-based food to the mainstream making it accessible to everyone. The perfect way to do that is to step things up outside of our quick service restaurants and catering arm and become one of the world's biggest plant-based food brands. To be able to nail going into other sectors we need experts in their field alongside us. The Point.1888 are our chosen partner to take the retail world by storm. Their retail network and relationships are market leading so they are our choice to support Clean on this exciting journey.".
Rosanna Cousins, Retail & Commercial Manager at The Point.1888 said, "We are delighted to welcome Clean Kitchen Club to The Point.1888's family. As a huge fan of the brand personally, it has been amazing to see the incredible growth it has enjoyed over the past two years. They are in the perfect position to move into licensing as consumers look for healthy and sustainable products at retail. It's an incredibly exciting time.".