Boat Rocker's Dino Ranch coming to Tiny Pop in April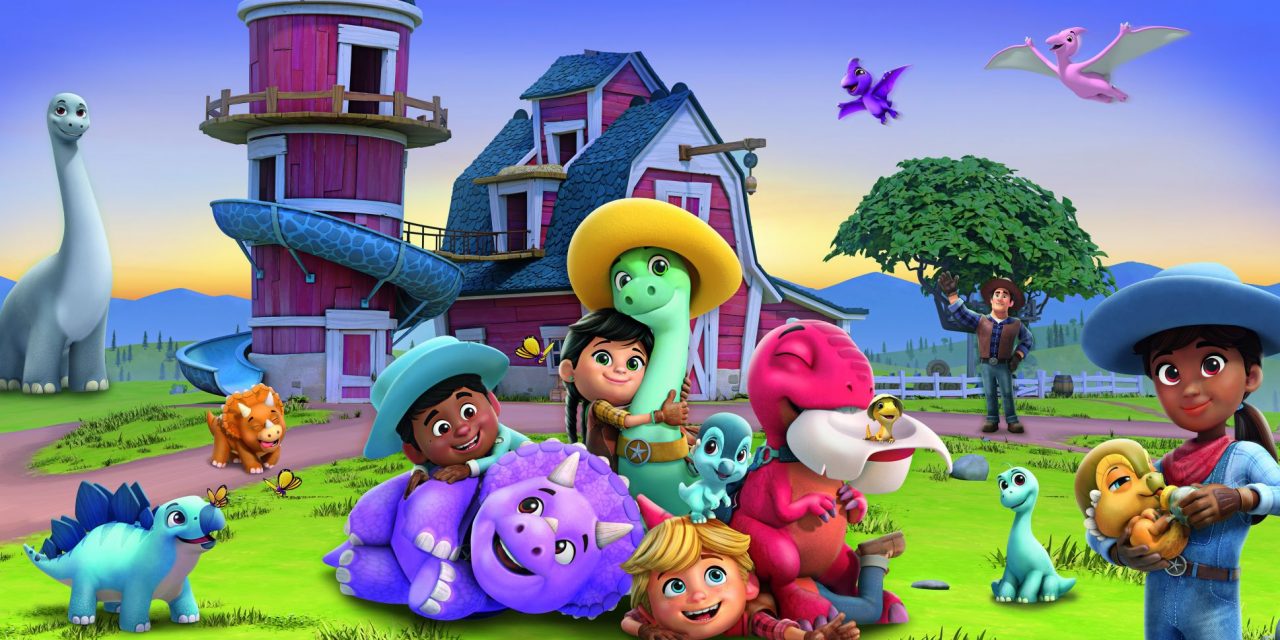 Boat Rocker has announced that its hit preschool series 'Dino Ranch' has been lassoed by UK broadcaster Tiny Pop. The first series of the 52 x 11' 3D animation, which premiered on Disney Jr and Disney+ in the US, is set to air on the channel starting in April and will be supported by a robust digital and social campaign. 
'Dino Ranch' currently airs on Disney+ in the UK following its successful launch on the platform in April 2021. Its acquisition by free-to-air Tiny Pop significantly increases the available audience for the show in the UK. Supported by a strong dedicated 'Dino Ranch' YouTube channel which has delivered over 100 million views since its launch last April.
Celebrating teamwork and friendship, the action-packed 'Dino Ranch' follows the "pre-westoric" adventures of the tight-knit Cassidy family and their lively herd of racing, roaring dinosaurs.
Gia Delaney, Senior Vice President, Global Sales, Boat Rocker, Kids & Family, said: "We're delighted to saddle up with Tiny Pop to bring 'Dino Ranch', featuring the rousing adventures of the Cassidy family, to even more viewers in the UK. The show's strong content sales and high ratings are testament to the hard work and creativity that went into producing this stand out series with strong global appeal."
Francesca Newington, Director of the POP Channels, said: "We're thrilled that 'Dino Ranch' is joining our Tiny Pop line-up this April, as Boat Rocker have done an incredible job embedding heart and humour throughout the series. We can't wait to see what our dino-loving audience of 4-6-year-olds make of it."
'Dino Ranch' continues to be ratings hit amongst Kids 2-5 on Disney Jr and CBC Canada where it premiered in January 2021. Now sold to over 160 countries and in 15+ languages the show continues to delight fans all over the world. Series two is currently in production and is set to premiere in the US this summer, including a tentpole special. The series was recently picked as a highlight in the last print issue of Entertainment Weekly as a top quality kids show to stream during Spring Break.
In parallel to the broadcast rollout, Boat Rocker has developed a robust consumer products programme for the property. Following a successful launch of the toy range in the US, Canada and Australia last year master toy partner, Jazwares, is bringing its dynamic 'Dino Ranch' range to retail in the UK this summer which will be complemented by publishing from Scholastic and will be followed later in the year with a selection of soft lines including apparel, dress up and bedding.
'Dino Ranch' is created by Matt Fernandes (of Industrial Brothers) and produced by Industrial Brothers and Boat Rocker Studios, in association with CBC Kids and Radio-Canada. Boat Rocker Studios manages the global franchise development, including content distribution and consumer products.