Authentic Partners with Peerless on the Future Growth of Hickey Freeman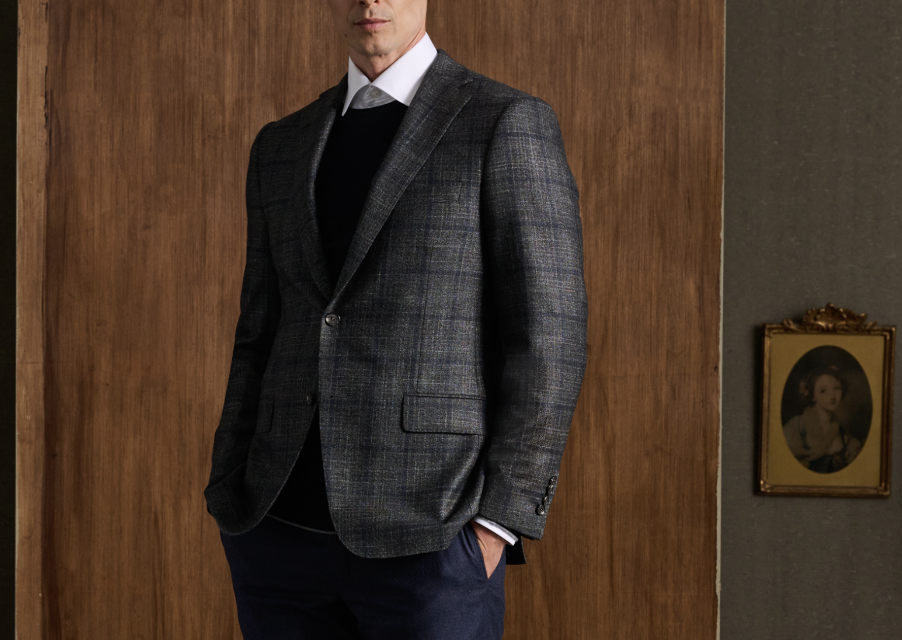 Authentic Brands Group (Authentic), announces a partnership with Peerless Clothing (Peerless) for Hickey Freeman. Through the long-term agreement, Peerless will design, manufacture and distribute Hickey Freeman tailored clothing in the U.S., Canada and Mexico.
Hickey Freeman is one of America's most historic luxury menswear brands, inspiring generations with its iconic silhouettes, fine craftsmanship and uncompromising quality. Powered by its Lifestyle platform, Hickey Freeman is an important brand within Authentic's diverse portfolio. The new agreement with Peerless supports the company's goal to reinforce Hickey Freeman's elevated position in tailored clothing while extending the brand to a new generation.
Through a shared vision and commitment to upholding brand integrity and excellence, Authentic and Peerless have enjoyed a strategic and successful partnership spanning many of Authentic's brands, including Hart Schaffner Marx men's and boy's tailored clothing, Van Heusen men's tailored clothing and outerwear and Shaquille O'Neal XLG men's tailored clothing. Authentic and Peerless are also preparing to announce a partnership for Brooks Brothers kids in the coming weeks.
"We are very pleased to announce our newest partnership with Peerless for Hickey Freeman," said Jarrod Weber, Group President Lifestyle, Chief Brand Officer at Authentic. "Alvin Segal, who passed away last year, built Peerless into one of the largest and most prestigious tailored clothing companies with an impressive stable of designer labels. Dan Orwig, President of Peerless and Douglas Raicek, EVP and Principal of Peerless, are doing an incredible job upholding and extending the company's legacy of unmatched tailored clothing expertise, unwavering dedication to its brand partners and strong retail relationships."
Weber continues, "We are confident that through our partnership with Peerless, Hickey Freeman will continue to deliver the same high quality and value for which the brand is known and loved."
"We are thrilled to welcome Hickey Freeman to Peerless," said Dan Orwig, President of Peerless. "Our shared vision with Authentic is to uphold Hickey Freeman's commitment to the art of fine tailoring. Hickey Freeman is an enduring American heritage brand, and we are excited to partner with Authentic to help progress the brand's long-term strategy and legacy."