A Showcase Year to celebrate 65 years of Miffy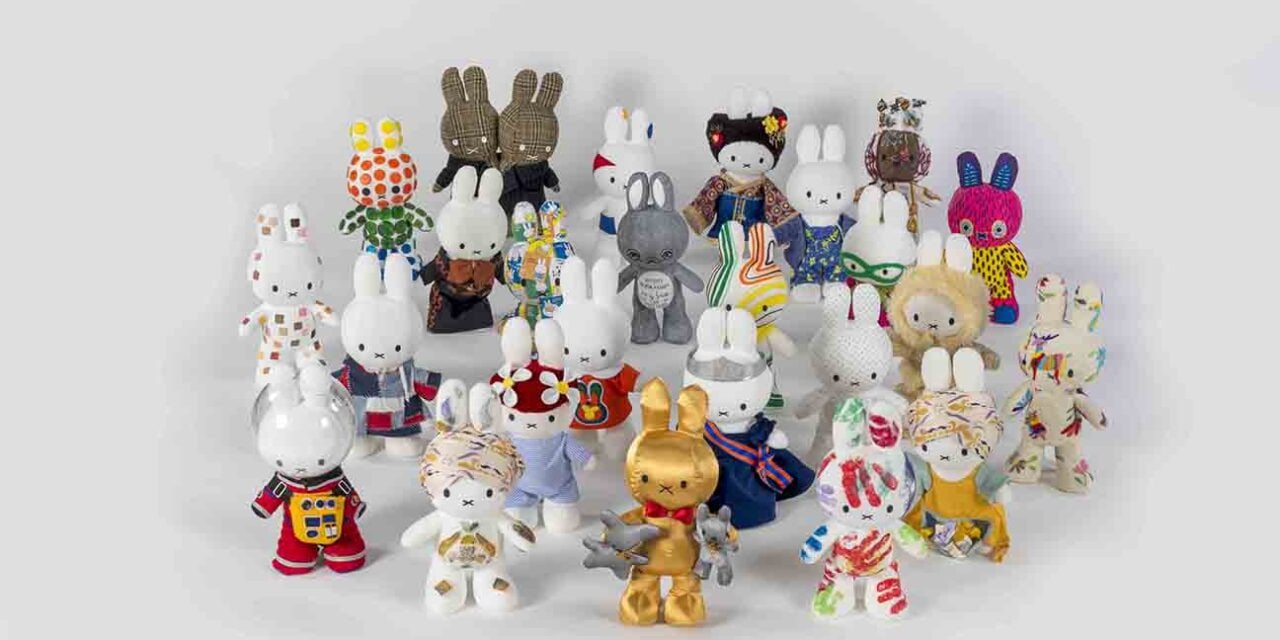 2020 has seen Dick Bruna's white bunny celebrate her landmark 65th birthday in style.  Recognised both as a storybook character as well as for her simple, iconic design, Miffy fans of all ages have been spoilt by an array of exciting new products released throughout the year.

A major highlight of the celebrations has been the Miffy Design Challenge where brand owners Mercis invited design and fashion students from across the world to reimagine the character by designing a new outfit for a 3D Miffy.  From the highly creative 82 entries received from across the globe, the 10 winners' creations have been produced as an exclusive limited-edition plush collection by Dutch Licensee Bon Ton Toys.  Launched in the UK with a competition via the Miffy Shop giving consumers the chance to win one of the exclusive winning plush toys, the range will be available at retail worldwide.
The summer saw the stunning and stylish high-end collection of Miffy bags and purses from Strathberry, a partnership which beautifully and simply showcased the brand. A range of new craft kits from Stitch and Story saw some of Miffy's friends including Poppy Pig and Boris Bear translated into 3D and Licensed to Charm launched a beautiful range of silver and gold Miffy-inspired jewellery for the teen and adult market. Still to come is a new Miffy Christmas charm and from gift partner Magpie bamboo plates will follow recent tinware lines.
In publishing, Dick Bruna became the star of the latest edition of Thames & Hudson's lovely series The Illustrators which celebrates our greatest illustrators and is a fascinating introduction to the art and techniques of Bruna including his creation of Miffy – called "one of the most recognizable characters in the world" by the New York Times. A new treasury of four Miffy classic stories was also published by Simon & Schuster in October.
Translating well into fashion across the ages, Tobias and the Bear launched a new baby and toddler collection with a new distinctive and stylish unisex handwriting. A partnership with Next in girlswear has been rewarded with a Licensing Awards nomination and another wonderful success for this year was the Miffy NHS Heroes T-Shirts initiative.
Alicia Davenport, Licensing Director at DRi Licensing said, "In spite of this year's many challenges we were happy to be able to celebrate Miffy's milestone birthday with so many genuinely beautiful and innovative new collections. And as we come to the end of this celebratory year, it has been a wonderful pinnacle for Miffy to be selected as a Finalist in the prestigious Licensing Awards, Classic Licensed Property category."