What Happens in Vegas…. Doesn't Stay in Vegas!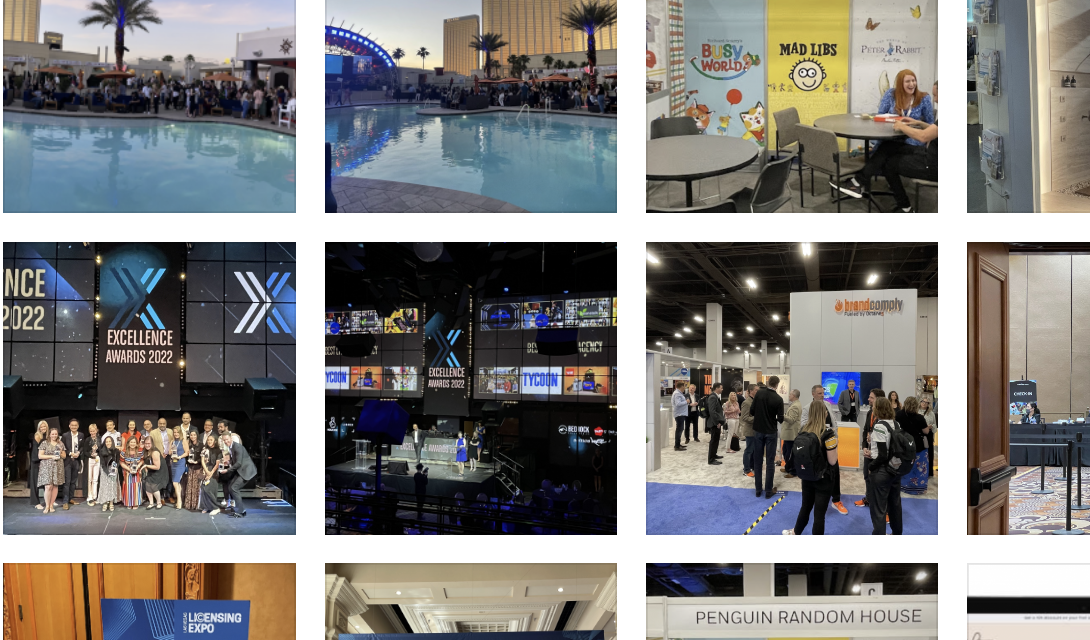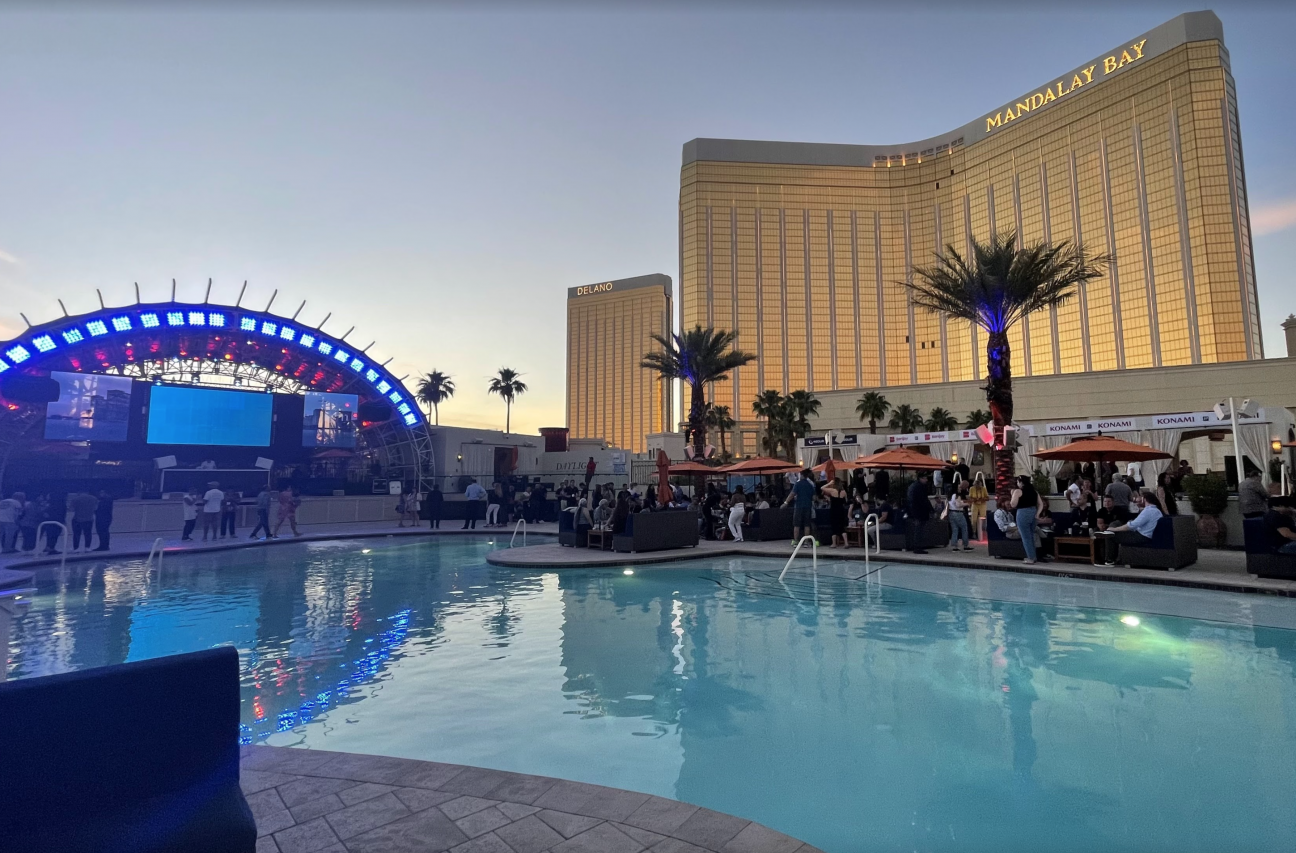 It's ok… we don't mean those pictures of the nights that turned into mornings!
But what a week. Licensing Expo roared back into its physical form last week at the Mandalay Bay, and exhibitors and attendees alike reported a tangible buzz and fantastic atmosphere as the industry came back together for the world's biggest licensing show.
There were some incredible moments on the show floor – Estrella Rodriguez, a 9-year-old living with spina bifida, was celebrated by hundreds as she was presented with her brand new, Barbie Wheelchair from Magic Wheelchair. Licensing Expo hosted the second annual Magic Wheelchair reveal in partnership with Mattel, Magic Wheelchair, and Monster City Studios.
Location-based experience was the overarching theme of the show – and it certainly did not disappoint! Bringing brands to both physical and virtual reality, these brand extension strategies are gaining immense traction. It was announced during the show that Boat Rocker has signed deals with leading live entertainment producers Fierylight and Terrapin Station Entertainment to bring a stage version of its top-rated preschool show Dino Ranch to theatres across North America and UK & Eire. At the show itself, Falcon's Beyond had offered experiences through its 'X-Lab'; Hasbro's Experience booth saw Transformers: VR Battle Arena with Meta4 Interactive; as well attendees could visit themed bars and cafés, from Motul, to the toy café. An Art & Design Lounge featured some of the prominent art exhibitors including Jewel Branding & Licensing, Artestar and Giordano Studios.
The show reports that over 200 exhibitors displayed offerings that were suitable for LBE extensions.
Two life-size statues of Aquaman surveyed the event, and Bandai Namco brought a giant Gundam figure to greet visitors at the entrance. Also on display were Ezra Miller's The Flash & Sasha Calle's Supergirl costume.
Sustainability was of course another huge theme of the show. Products of Change and Licensing Expo teamed for an activation at the show, with a jointly-produced agenda including education and product showcases, aiming to bring about real and lasting change. Experts leading the iformative panels came from PoC, Lego, Natural History Museum, The Smurfs, Beanstalk, and more. Supacult, a new sustainable fashion brand targeting the consumer-savvy and on-trend Gen Z consumer launched during the show. Lines from the Supacult range were unveiled in the Products of Change Business Lounge over the course of the three-day show.
The Shell Company was the only energy company to exhibit, highlighting both its shift to renewable energy and support for electric vehicles. Shell told reporters it ultimately wants to expand beyond oil and gas and is already broadening its licensing horizons with sustainable products like e-scooters, which were displayed prominently at Shell's booth, as well as power tools, and portable devices that can charge anything.
Continuing the educational theme, the Power of Possibilities and What's Ahead for Licensing formed the Opening keynote from Pam Kaufman and Gary Vaynerchuck on Day 1, and the Day 2 keynote saw The Power of Brand Licensing for Location-Based Entertainment (LBE).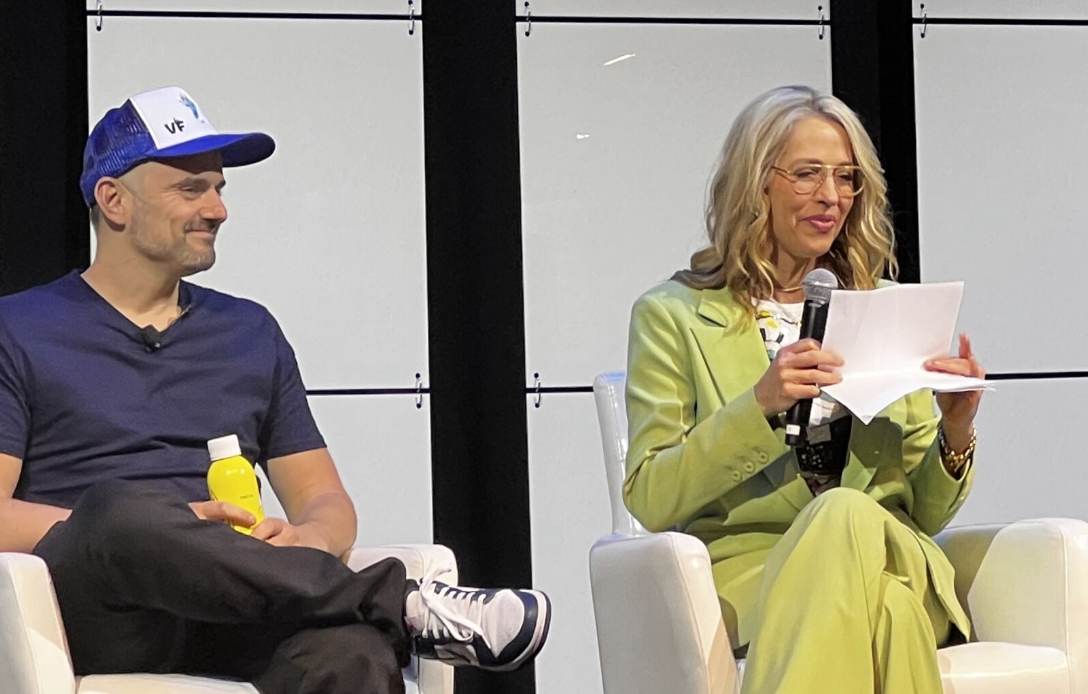 There were events galore on the show floor, including The Elf on the Shelf's Magical Holiday Journey experience, Ninja Kitties book signings, and BuzzFeed Inc's Hot Ones Challenge.
The ever-popular and relevant Licensing U returned with some truly fascinating and pertinent talks – WFT is an NFT was a very popular session, as well as The New Rules of Retail; the Lowdown on International Distribution Law; and Press Play on YouTube and Roblox – exploring the world beyond linear licensing programmes.
Anime and video games were abundant at the expo, from the large floating Pokemon watching proceedings from the roof, to Arcane, to Dungeons & Dragons. It looks to be stellar year for all things video gaming. A new Pokémon collection is coming from Hanna Andersson, it was announced.
Another highlight of course were the 2022 Licensing International Excellence Awards.
The 25 winners were selected from 165 finalists from around the world, and included Bloomingdale's, The Coca-Cola Company, The LEGO Group, Mad Beauty, and Sony Pictures.George Leon, founder and CEO of Cakewalk Entertainment, served as host and the awards were presented by Alifish, Inspirit Designs, Jazwares, and participants from Licensing International's Accelerator Program, including Bedrock Collectibles, Holy Joe, LIBREX, Park Star Media, and Somos Arte.This year's ceremony saw the return of the Best Location-Based Entertainment award, recognizing innovation across location-based brand extensions following significant lockdowns. Gamepath Entertainment took home the LBE trophy for the Monopoly Lifesized immersive experience in London.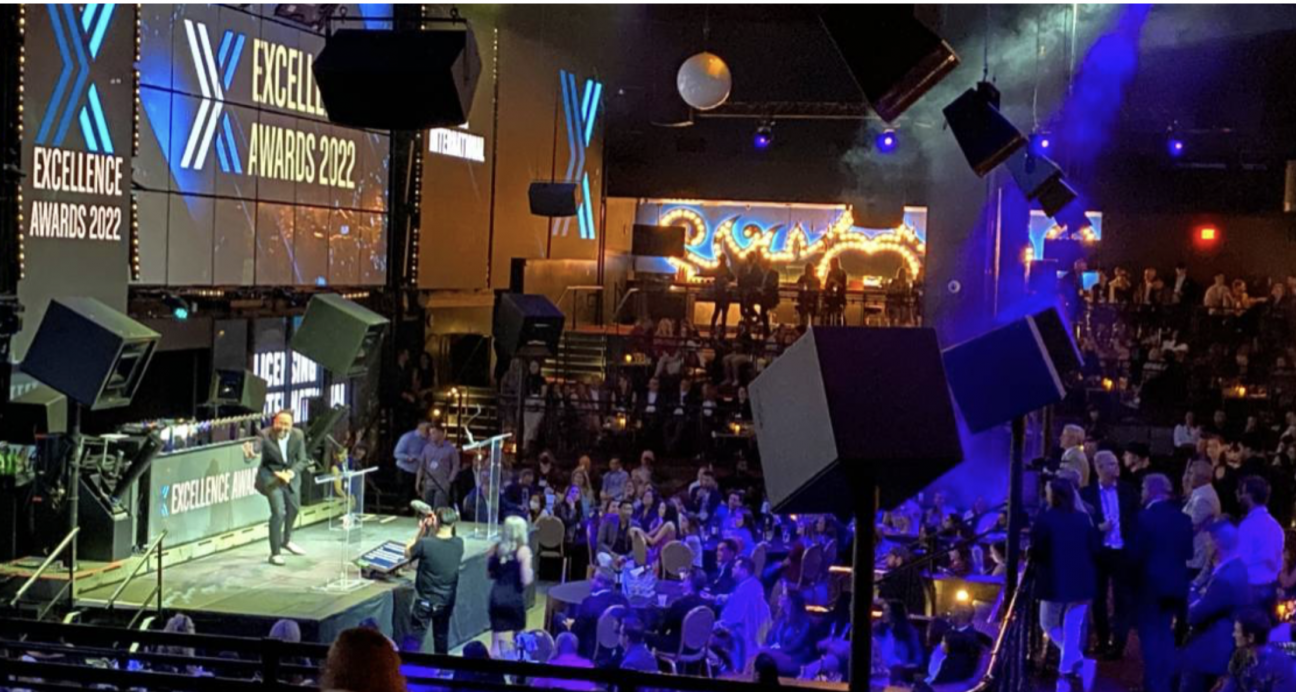 And of course it wouldn't be a trip to Vegas without some fantastic parties – chiefly the opening night party, free for all to attend, where everyone at the show celebrated in style at the Daylight Beach Club in Las Vegas, celebrating the "50th Anniversary of Hip-Hop".
The sheer amount of cocktails and celebrations being had on exhibitor stands towards the end of each day really symbolised how excited everyone was to be back to doing business together in person.
Some of the news highlights from the show are below – and keep checking back over the coming days and weeks – we have a feeling its going to be a busy and successful time for this wonderful and diverse industry.
MGM announced the winners of the first annual MGM Consumer Products Leo Awards. Winners included Addams Family Mansion Mayhem Multi-Player Game; Killer Klowns Vinyl Figure—Stylized (Funko); and Bathing Ape x Pink Panther Apparel & Accessories, among others.
TheSoul Publishing announced a partnership with Retail Monster, the leading global brand extension company, to develop licensing and retail programs around its flagship franchise, 5-Minute Crafts.
ZAG announced it has partnered with Cross Creek Pictures to produce Melody, an animated musical feature created and directed by Jeremy Zag, and starring singer, songwriter, and actress, Katy Perry, in the title role.
During the LicensingExpo keynote on Tuesday, Gary Vaynerchuk of VaynerX and Pam Kaufman of Paramount discuss NFT trends. Gary said that NFTs are the new way to solidify IP.
Crayola has announced it is delivering on its ongoing commitment to spark imagination with Colors of Kindness, a special edition crayon box that spreads kindness and self-reliance through creativity. The all-new program, born from the classic Crayola Crayons color packs, represents Crayola's mission to help parents and teachers raise creatively alive children that are in touch with their emotions. Crayola exhibited at Licensing Expo to lock-down licensee and retail partners that will aid in the manufacture and sale of licensed product complimenting the core Crayola line.
ITV Studios brought its premium global brands including Hell's Kitchen, The Voice, Love Island, The Chase, Schitt's Creek, Snowpiercer and many more, to the show.
Jazwares made its Licensing Expo debut, bringing Squishmallows to the global table, fuelling exciting new cross-category collaborations across beauty, games, apparel, home decor, and more, adding to the brand's robust portfolio of best-in-class licensing partners.
BBC Studios' raft of titles were at the show, including global preschool hit Bluey, adventures in time and space with Doctor Who, multi award-winning animation Hey Duggee, much-loved entertainment show Top Gear and natural history brand BBC Earth.
Tempting Brands announced that its representative for the brands ROUTE 66 and Marie-Antoinette in France, MJA Licensing, has teamed with Stone Kids for some very exciting new lines.
Mega-hit maker and producer Kenn Viselman has announced he has teamed up with Squeeze Animation Studios to bring Alex Simmons' classic character, BlackJack to television.
Banijay Brands brought its diverse portfolio of IP, including the worldwide smash-hit cookery show MasterChef; the multi-award-winning cult drama Peaky Blinders; the Netflix hit anthology series Black Mirror; internationally-loved digital animation Simon's Cat; and British icon Mr Bean.
Licensing Expo hosted the live finale of the License This! competition where select illustrators, designers, and animators had the opportunity to pitch their concepts in front of a panel of expert judges. Catoms: Atoms with Attitude, designed by Kieche Meleson O'Connell, was selected as the winner of the Character & Animation category, and Stef "Sharky" Shultz won the Brand & Design category with Hunnie Bumble and Friends.
ZAG signed an exclusive agreement with Emoji Company. This new agreement will see the magical superhero world of Miraculous™ and the energetic and optimistic characteristics of emoji combined to create an emoji™ x Miraculous™ brand collaboration
Flybar, Inc., the toy industry's "Masters of Bounce" has announced licensing agreement with Hoonigan Industries to produce a robust line of automotive toys and outdoor products including radio control vehicles, ride-ons and playsets. The first collection is being offered to all channels of wholesale distribution and is set to hit the retail Spring 2023.
Bulldog Licensing announced it has signed specialist apparel licensee, Aykroyds TDP, to the consumer products line-up for the sell-out brand.
9 Story Media Group and Karma's World Entertainment announced the accelerated growth of their licensing program for the hit animated property Karma's World.
BrandLoyalty has announced a strategic collaboration with Disney in the United States and Canada. This follows the announcement in November 2021 about the continued collaboration with Disney in EMEA.
Audi, the German automotive manufacturer of premium vehicles, announced it has appointed Beanstalk, a global brand licensing extension agency, to extend the Audi brand into new lifestyle, technology and mobility products.
King Features Syndicate, a unit of Hearst and home to some of the world's most popular entertainment characters, has announced expansion into new territories, Benelux, India and the Middle East, for its iconic comic characters, Popeye and Olive Oyl. Building upon its already successful global licensing program, brand owner, King Features, has signed new agents to support growth in the territories, including J&M Brands (Benelux), Wildbrain CPLG (Middle East), and Black White & Orange (India).
Hasbro and its entertainment studio, eOne, announced at the show the new preschool series' lead character and logo for Kiya & the Kimoja Heroes.
Penguin Ventures had a dedicated presence at Licensing Expo this year as Lindsay Pearl, Head of International Licensing will represent their portfolio of classic brands: Peter Rabbit, Spot, The Snowman and The Snowdog and Flower Fairies on the Penguin Random House US stand.
Pocket.watch, the kids and family studio creating global franchises for Generation Alpha, announced the addition of 13 new creators to its roster of global superstars.
Falcon's Beyond Global, LLC has entered into a partnership with global entertainment company Moonbug Entertainment to bring to life many of its beloved children's digital brands, starting with CoComelon and Blippi.
After a year since it was announced, Cyber Group Studios' animated adaptation of #FinalFantasyIX is being shown at this year's Licensing Expo
This years licensing expo delivered an Expo first with Haven Globals Annual "Aussie night out" was back with a bang when they hosted the nuptials of team member Karla Warchulski on her maiden License Expo experience, to her partner Matthew Carlini-Rath, at Graceland's chapel. Congratulations!