TV Science Show Earth to Luna! Helps Explain Coronavirus to Children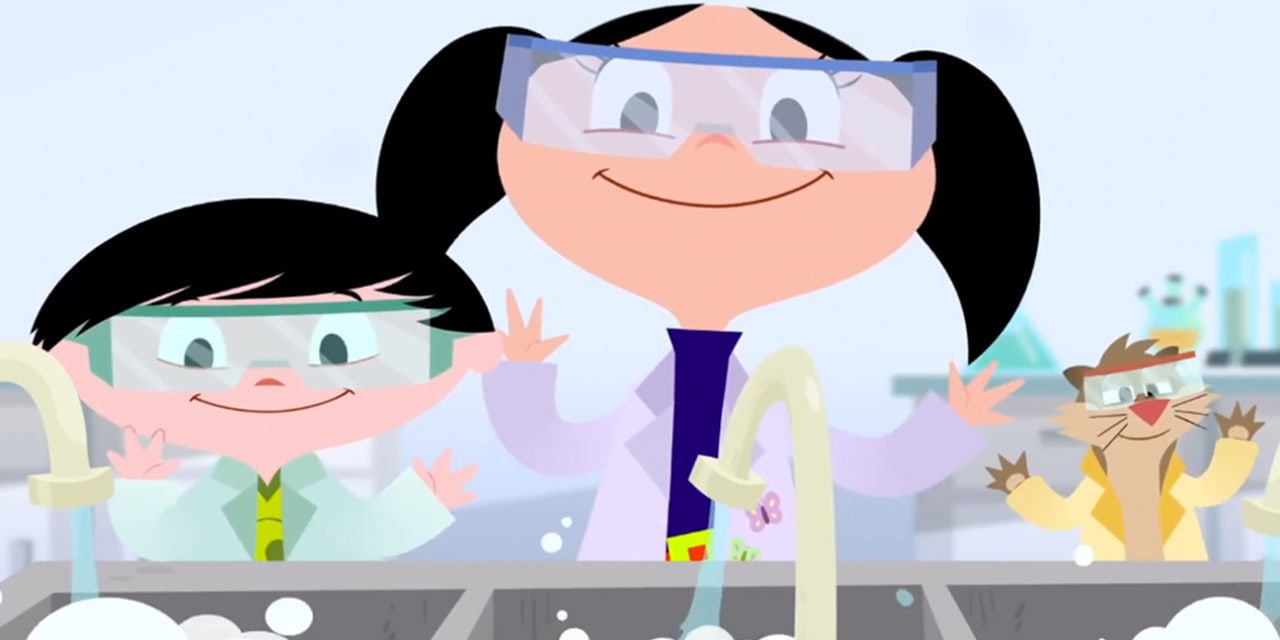 Earth to Luna!, the children's television series which inspires kids to discover the fascinating world of science, has produced a brochure and online content to help explain the coronavirus pandemic to its young viewers in a light, informative and entertaining way.
Six-year-old science sensation Luna is a very curious girl and she's full of questions. Passionate about science, she loves to do experiments and play make believe. When she starts an investigation, she doesn't give up until she finds an answer, igniting kids' curiosity for topics related to chemistry, physics, biology and astronomy in a playful way and encouraging them to discover the intriguing world of scientific methods through music and imagination. With five seasons on air and and a sixth series coming soon, Earth to Luna! has encouraged millions of children to have contact with the scientific investigation process in a fun way – through 156 stories and 156 investigations!
The importance of science has never been more evident than during this global coronavirus pandemic. With families having to adapt to a new, confined way of living, Earth to Luna!'s creators Pinguim Content have produced an online brochure and content to help parents explain the virus and its implications to children and help transform the period into a time of fun and learning for parents and children. Full of scientific fact, clips, songs and hit episode "One Hand Washes Another", the material will be shared through the brand's social media channels and subscriber lists across xx continents and in three languages – Portuguese, English and Spanish.
"With the arrival of the coronavirus pandemic the dynamic of homes with little ones has changed dramatically," explains Pinguim Content's director and co-founder Celia Catunda. "With school suspended, parents working from home, and children confined to small spaces, families are having to adapt like never before. We want to help them to be more prepared to understand the situation with the scientific perceptiveness and reason needed to overcome this crisis and take the transformative lessons learned into an improved world."